Overherd - 2018 trends: AI, Blockchain, Facebook fundraising and more.

Wednesday, 14 March 2018 from 16:00 to 20:00 (GMT)
Event Details

New connected technologies are challenging traditional sectors and redefining business and society in general. Prior to 2017, these technologies were simply bleeding edge, with an unclear picture around how to apply them. Artificial intelligence (AI), for example, was once the exclusive domain of computer-science researchers and academics. Today, people of all ages, perhaps even unbeknown to them, are using AI in their everyday life.
In digital, we are increasingly being approached by forward-thinking companies that want to stay ahead of the curve and adopt these technologies to transform their business. These businesses are kick-starting a revolution and forcing industries to change gear, or risk being left behind.  
In March, FARM Digital will be joined by Crowe Clark Whitehill, The Brain Tumour Charity and The Air Ambulance Service to discuss the trends set to gain traction in the charity sector in 2018. Think blockchain, cryptocurrency, virtual reality and Facebook fundraising – we'll be tackling the buzzwords head on.  
Join us in a relaxed peer-to-peer learning environment as we tackle the challenges facing the not-for-profit sector. If you missed our last event? You can see the highlights here. 
---
 Speakers
---
Michael MacLennan: Head of Digital and Innovation at The Air Ambulance Service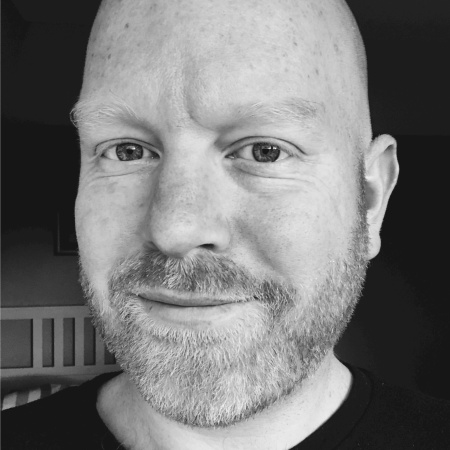 Michael MacLennan is Head of Digital and Innovation at The Air Ambulance Service. A digital expert, manager, editor, strategist, producer, and content creator, Michael has operated at the highest level across major websites and social channels, including for Red Bull, the BBC, Barclaycard, ITN, STV and The Herald.
Michael is The Air Ambulance Service's first-ever Head of Digital and Innovation which has led Michael to create an entirely new digital strategy, hire a new team and significantly grow its audience and income. Michael strengthened The Air Ambulance Service's digital presence to help it enter the Top 10 charity brands in the UK at number six in 2017 for the first ever time.
---
Nick Hodder: Head of Digital and Transformation at The Brain Tumour Charity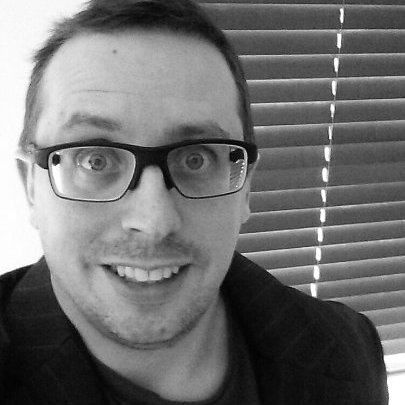 Nick Hodder is Head of Digital and Transformation at The Brain Tumour Charity. A former Googler with more than eighteen years' experience in the digital sector across marketing, product development and technology, Nick has created products for brands such as Panasonic, Frommers, KLM, Hilton, BA, Microsoft and Google. Prior to The Brain Tumour Charity, Nick was Head of Digital at The Guide Dogs for the Blind Association.
---
Richard Evans: Head of Risk and Assurance – Non Profits at Crowe Clark Whitehill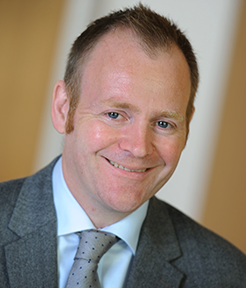 Richard is the partner leading Risk and Assurance Services for Crowe Clark Whitehill (CCW), having joined the firm in 2017, prior to which he ran the Risk Services to the Non Profit sector within Deloitte. He has more than 20 years' experience in internal audit, risk management, advisory services and counter fraud work. As part of his role he oversees a range of client engagements covering all aspects of internal audit, consulting, compliance, technology and GDPR related activities. He has worked with a range of the countries largest and most high profile charities, government bodies and higher education institutions. This has included acting as the Interim Head of Audit for one of the UK's largest international charities.  
Richard will present on a range of topical risk areas which are facing the non-profit sector during 2018, including considerations in respect of the forthcoming GDPR, emerging thinking regarding cyber resilience, fraud and data analytics. He will provide case studies from CCW's work with the sector and thoughts on future challenges for strategic and operational activities for non profits in the current uncertain environment.

---
What is Overherd? 
---
Overherd is a platform for charities to collaborate for industry leading and peer-to-peer learning. Overherd promises to deliver great speakers, a relaxed atmosphere and a brilliant opportunity to network with peers. 
Our mission is for more charities to exploit the potential that the digital revolution offers. By doing this, we hope to incite new ideas and opportunities that extend the impact and success of your charity's objectives. We aim to provide each and every individual with the ability to make a positive impact on their on-going strategy.  
All speakers will be taking a dynamic approach to help resolve the key issues and challenges that charities face - so bring along any questions you might have!
The event is free of charge for registered charities only and limited to two tickets per charity. If you have any questions please call us on 01252 494060
To find out more about Overherd, please visit: www.overherd.co.uk
---
 Agenda (STC)
---
16:00 - 16:25 - Registration and networking 
16:25 - 16:30 - Welcome address
16:30 - 17:00 - The Air Ambulance Service 
17:00 - 17:45 - The Brain Tumour Charity 
17:45 - 18:30 - Crowe Clark Whitehill 
18:30 - 18:35 - FARM - wrap up 
18:35 - 20:00 - Networking 
---
 Event Organisers 
---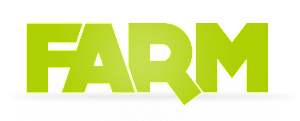 FARM Digital is an ambitious tribe of digital creatives, dedicated to charities and businesses that want to make a difference. Regardless of your cause, we make digital simple, compassionate, impactful - we make it yours.
We are a digital agency with a mission to disrupt. By immersing ourselves in our client's vision, we build beautiful, secure platforms that combine proven best practices and leading-edge technology.
Through our bespoke digital consultancy, we work with you to succeed your digital objectives by scoping and developing unique projects that encompass design, application development, security audits, cognitive system development and ongoing maintenance.
Do you have questions about Overherd - 2018 trends: AI, Blockchain, Facebook fundraising and more. ?
Contact FARM Digital
When & Where

Crowe Clark Whitehill
St Bride's House
10 Salisbury Square
EC4Y 8EH London
United Kingdom


Wednesday, 14 March 2018 from 16:00 to 20:00 (GMT)
Add to my calendar