Overherd - The future of opt-in

Thursday, 22 June 2017 from 16:00 to 21:00 (BST)
Event Details

The focus for June's Overherd will be around the new EU regulations for 'opt in'.
The EU's new data protection regulations that come into force in May 2018 say charities, along with other organisations, must have the "express consent" of members of the public before contacting them. 
Together we will hear from charities that are currently implementing their opt in strategy and we will be joined by industry specialists who will shedding light on the conditions for processing subject data.
Join us in a relaxed peer-to-peer learning enviornment as we tackle a challenge facing the sector, did you miss our last event? You can see the highilghts here
____________________________________________________________________________________ 
Speakers
 

Ed Aspel

Executive Director of Fundraising and Marketing




"The move for us to become an opt-in charity was driven by our desire to provide the best possible supporter experience.  Our supporters are at the heart of everything we do, so it's really important that they understand what they're opting in to, and actively choose to hear from us about all the things we're doing, the events we're running, our fundraising activities and how they can be involved.  We believe putting our supporters first will help us protect the future income of Cancer Research UK and safeguard our ambition to bring forward the day when all cancers are cured."
Twitter: @edaspel
Emma Malcolm

Associate Director for Fundraising and Supporter Engagement




"Rethink Mental Illness moved to fully opt-in in June 2016.  With one in four of us experiencing mental illness, find out why we felt it was right for us to treat all those who interact with us in the same way, and go above and beyond the legal requirement."
Twitter: @runningfasterEm
Mark Burnett

Director of Charity Partnerships & Data Protection Officer

 
"Your charity's future, Opt-In or Opt-Out?" A common sense approach to GDPR and the conditions for processing personal data." 
Twitter: @markyb_
____________________________________________________________________________________
Overherd has been set up as a platform where charities can get together for industry leading and peer-to-peer learning, we deliver attendees great speakers and a brilliant opportunity for networking among peers. 
When?
Thursday 22nd June, from 4pm
Where?
The Soho Hotel
4 Richmond Mews
W1D 3DH London
United Kingdom
Our mission is to see more charities exploit the potential of digital to develop ideas and opportunities which extend the reach and impact of their work, and ultimately help their charity to achieve set goals. Our aim is for each attendee to walk away being able to make a positive impact to your on-going strategy.
____________________________________________________________________________________
 Agenda (stc)
16.00 - 16.20 Registration and networking
16.20 - 16.30 Welcome
16.30 - 17.00 - Mark Burnett
17.05 - 17.35 - Emma Malcolm
17.40 - 18.10 - Ed Aspel
18.15 - 18.45 Panel Q&A 
18.45 - 21.00 Drinks and networking 
All speakers will be taking on a dynamic approach to help resolve your key issues and challenges faced on a daily basis. So bring along any questions you may have.  
The event is free of charge for registered charities only and limited to 2 tickets per charity. If you have any questions please call us on 01252 494060

Event Organisers

FARM Digital is a design and build web development agency who work with brilliant organisations that fight for a good cause. From design, speed and security through to performance and scalability the clients project is always at the heart of what FARM Digital do.
Event Sponsors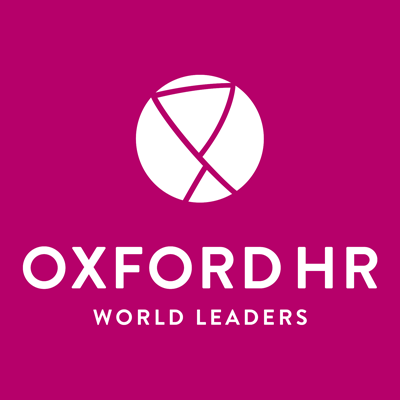 Established in 1995, Oxford HR works exclusively with charities, social enterprises and INGO's to support, identify and appoint transformational leaders, who are inspired to help shape society for the better.
Our experience of both UK and international development, at board and senior management levels and our extensive reach – across civil society, commercial, academic, government and multilateral sectors – is what makes Oxford HR one of the world's leading executive search partners.
With offices in Oxford and London Bridge we partner with a group of companies that work closely with organisations with a strong social purpose to improve their impact and effectiveness.
Charity Leaders trains and develops Trustees through the Trustee Academy and provides management and strategic consultancy to Charity Boards in the UK.
Career Volunteer works with businesses to design tailored skilled volunteering programmes for emerging and established leaders.
Charity People is the UK's longest established and best known recruitment consultancy specialising in roles in the UK Charity and social enterprise sector.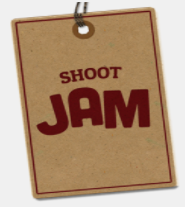 We're Shootjam, a creative video production company that drives growth through motion. Based in Shoreditch, we provide high-end video, animation and photography services to London and the rest of the UK. Video is currently dominating the social landscape and has become a leading strategy in content plans, we are here to ensure your brief is met to the highest standard.
The passion that we put into our work helps us create engaging content to be proud of for the people we work with. Every project is different and has its own requirements; fortunately, we have a team of passionate, talented and dedicated people that ensures every project we deliver is outstanding—no matter what a client might need.
When & Where

The Soho Hotel
4 Richmond Mews
W1D 3DH London
United Kingdom


Thursday, 22 June 2017 from 16:00 to 21:00 (BST)
Add to my calendar
Overherd - The future of opt-in