Overnight campout / rites of passage with sleep over 4 WAYS OF PRIMITIVE COOKING , BUILDING OF 2 TYPES OF SHELTER , NIGHT TIME GAME , SLEEP
About this event
Ages : 6 and upwards
You are warmly welcome to join us for this overnight campout , either you can stay in a tent or in a primitive shelter that we will build during the afternoon Come and experience sleeping out in the nature with us on this rites of passage evening !
Wildearthproject is a Paleolithic Survival school deeply immersed and concerned with inspiring young people to learn how to live in the great outdoors, Natures Way,
We will spend the time building 2 different shelters to sleep in, if you wish to , crafting fire to cook on , storytelling, learning primitive ways of cooking , including pit oven , coal cooking and slate frying . We will also be playing a night time jedi game , which is a rites of passage journey .
In the morning we will cook our breakfast on the fire !
Please bring tents - if you are going to use one , torches and sleeping equipment, and bring vegetables or meat for dinner and breakfast ,whatever you prefer, we will cook everything on the fire and in a primitive way.
Parents are welcome to stay to !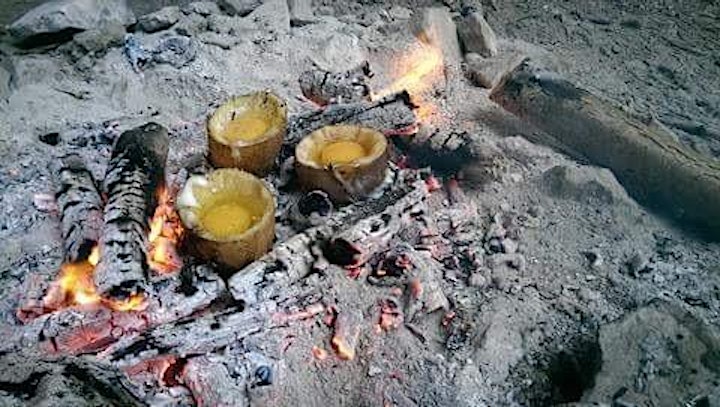 Organiser of Overnight Campout / Rites of Passage
Johnny tidd will deliver a series of courses from the basics up to advanced levels in many different primitive subjects , including, nature connection work , ecology , meditation , communing with the divine and with nature , indigenous law and principals of living in harmony with each other and this planet , bows , archery, spears , catapults , traps , baiting , coastal foraging , wild food , herbalism , tee i.d and usage , tracking, stone tools ,stealth movement, camouflage , stalking , bird language and hunting to name a few.. .
He has had an unquenchable thirst for this path for the last 7 years and can deliver expert advice on all these primitive subjects, he has lived in the jungles of Mexico and has studied all over the world, always pushing himself further towards being able to completely thrive in the wild.
Johnny has already worked in various survival schools in USA and UK assisting on a huge variety of courses and workshops.
Courses studied :
Tom Brown school in USA with renowned tracker for CIA and shamanic teacher .
Courses Johnny has studied :
Standard bushcraft
Advanced bushcraft
Native American storytelling
High speed survival
Philosophy 1,2
Advanced tracking and awareness
Guardians of ceremony
Wild food teacher training, 1 year training: : 2017 with Ffyona Campbell
3 years of Bow making at festivals .
Jon young coyote school : USA
Trained in bird language and kamana series 1
Rick Berry children of the Earth Foundation : 2014 USA for 1 week …Full teacher training for kids.
Trackways in uk : 2011
1 year course , in survival skills and bushcraft/shamanism
​