Description
We are thrilled to invite you to meet the 2016/17 Young Artists of the National Opera Studio, as they embark on nine months of demanding, impactful training.
Described by international Verdi baritone and NOS alumnus Bruno Caproni as
'an invaluable preparation for any young singer venturing into the exacting world of opera', the NOS works in partnership with the six leading opera companies in the UK; ENO, Glyndebourne, Opera North, the Royal Opera House, Scottish Opera and Welsh National Opera. This concert offers you an opportunity to hear them first in a private recital, only three weeks into their NOS year.
The programme will feature operatic arias and duets performed by our new talented singers and répétiteurs. Please join us at the beautiful home of Bob and Elisabeth Boas, where there will be an opportunity to meet all of the artists after the concert over drinks and canapés.
Drinks and canapés
£45 (including a £15 voluntary donation)
Thursday 13th October 2016
Drinks from 7pm for 7.30pm concert start
22 Mansfield Street, W1G 9NR
Please note by booking you will be added to the mailing lists for the National Opera Studio and 22 Mansfield Street. If you do not wish to receive our mailings please unsubscribe.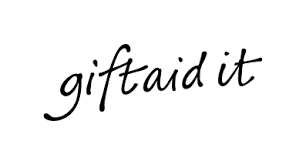 The National Opera Studio is a registered charity. If you would like to Gift Aid your donation and any donations you make in the future or have made in the past 4 years to the National Opera Studio please tick the Gift Aid box when completing your transaction. You must be a UK taxpayer and understand that if you pay less Income Tax and/or Capital Gains Tax than the amount of Gift Aid claimed on your donations in that tax year it is your responsibility to pay any difference.