OVERVIEW 360° - Live Remote Event: 1:30 hour Leadership Workshop about "Feedback"
About this event
This event is devoted entirely to the subject of 'Feedback'.
When we surveyed managers they practically all agree it's an essential piece in their toolbox. But did you know that 85% of the time most managers have been getting feedback totally wrong without even knowing it! (There's a high probability you are one of them).
So, if you've ever struggled or felt funny about giving feedback then this session will change your life. We know that sounds like an overpromise but come and judge for yourself.
We'll teach you what we call 'The Six Situations of Feedback'.
3 ways that are great, and 3 ways that are just traps and cause everyone pain (and how to avoid them).
Join us and get the complete picture from us here CoA Academy
About this event
This Live Leadership Session is your chance to take home some real practical leadership skills in just 1,5 hours! Experience our interactive, dynamic and collaborative learning styles that let you understand what it really means to be relaxed and productive at the same time.
Be warned though, once you've had a taste, you will want more!
This event is for you if:
You are a leader with a big vision and would like to ensure to find the right people on your bus to make your vision happen
You're looking for new, innovative ways to build better leadership culture and skills to bring your business to new heights.
You are open minded and willing to share your challenges and experiences also with other leaders to experience the success of peer-to-peer learning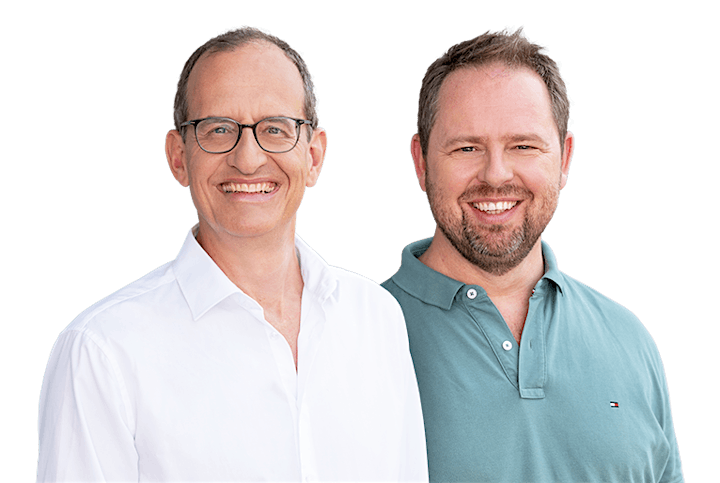 Our Purpose is to help people to achieve their goals with more ease.
Christian Kohlhof & Michael Portz