Description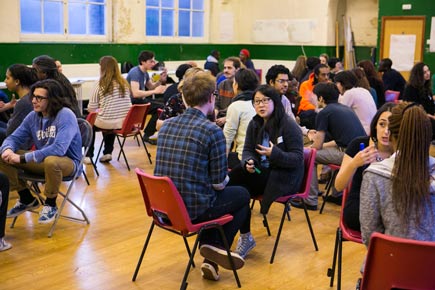 Come and meet us at our free drop-in session taking place at Coin Street Neighbourhood Centre as part of their Waterloo Sights and Sounds Exhibition. This workshop will use theatre to explore housing and the history of housing in Waterloo and the associated issues that affect people living in the capital. Here you can find out a bit more about THE OLD VIC'S COMMUNITY COMPANY, meet some new people and share your opinions.
The session will be fun and informal though we do ask that participants arrive 10 minutes before the start time.
Let us know in advance if you have any special requirements by e-mailing community@oldvictheatre.com or calling 020 7902 7596.