Imaginaires et Frontières du Travail – Les Imaginales, Épinal #OWEESF
About this event
Aujourd'hui plus que jamais, les frontières du travail se brouillent et se redéfinissent. Les frontières du travail salarié sont assaillies par le travail indépendant, celles de la société de consommation par l'économie collaborative, et celle de la vie privée par la vie professionnelle. De nouvelles collaborations de travail se dessinent, entre humains (coworking), entre humains médiées par la technologie (télétravail), entre humains et vivant (responsabilité sociétale des entreprises), entre humains et robots (cobots), ou même entre robots et robots (intelligence artificielle). Ces frontières suscitent espoirs et craintes, alimentant ainsi des imaginaires du travail.
Nous sommes un collectif de chercheurs en sciences de gestion spécialisés sur ces thématiques. Nous vous proposons de nous rejoindre pour une expédition d'apprentissage collaboratif dans laquelle nous discuterons ensemble des imaginaires et des frontières du travail, en visitant le festival et en allant à la rencontre d'artistes, de chercheurs et de passionnés. Nous initierons alors un ensemble de contributions (nouvelles, articles scientifiques ou journalistiques, …) dont la création se poursuivra en novembre dans le cadre de l'évènement Trans-Generatives 2030.
Une expédition d'apprentissage collaboratif (Open Walk Event-based Experimentations) est un évènement gratuit et ouvert à tous (chercheurs, artistes, visiteurs, etc …) dans lequel les participants déambulent et alternent entre visites improvisées et ateliers. Leurs réflexions alimentent, en mouvement et en temps réel, une narration sous diverses formes (live tweets, vidéos, etc …).
Cette expédition est organisée par ICN Business School au travers de sa chaire UNESCO « Art et science dans le cadre des Objectifs de Développement Durable », et par le Research Group on Collaborative Spaces (RGCS).
Merci de noter que le pass sanitaire sera demandé à votre arrivée à l'évènement.
Organisateurs
• Chaire ICN UNESCO, représentée par Jean-François STICH et Philippe MAIRESSE
• Research Group on Collaborative Spaces (RGCS), représenté par Aurore DANDOY
• Laboratoire CEREFIGE, Université de Lorraine, représenté par Jean-François STICH
• Les Imaginales, festival des imaginaires (Epinal), représenté par Stéphanie NICOT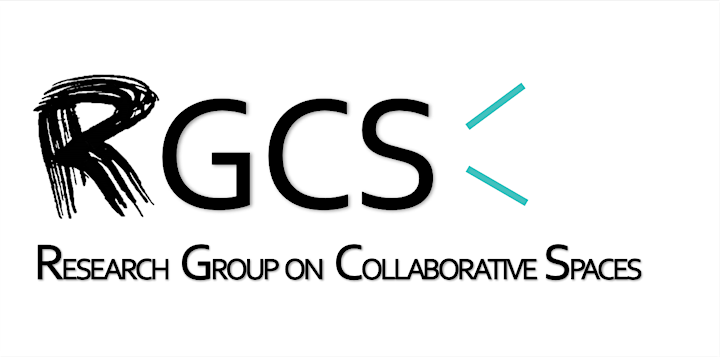 Organiser of #OWEESF Les Imaginales
The Research Group on Collaborative Spaces (RGCS)* has been set up in November 2014. It is an independent network and is focused on work and workplace transformations in the context of the collaborative economy. It is focused on collaborative spaces, in particular coworking spaces (external or corporate), maker spaces, fab labs and hacker spaces. Studies related to RGCS cover the social, political, managerial, digital and spatial dimensions of collaborative spaces and collaborative experiences.