Refund policy
Contact the organiser to request a refund.
Eventbrite's fee is nonrefundable.
"Come along" & join me in an online owl pellet analysis workshop where you'll get to dissect owl pellets yourself as well IDing bones!
About this event
This workshop is being run as part of the Earth, Air and Art Fair in aid of the Save Me Trust.
The workshop will consist of a prerecorded video which will explain:
- What pellets are
- Why analysis is important
- How to ID different skulls of mice, voles and shrews
- Other bones that may turn up
This is followed by a practical session. Please note to receive dissecting kit and owl pellets to take part in practical session you need to book prior to 4pm on Monday 16 May, to allow time for posting, and choose the £30 ticket.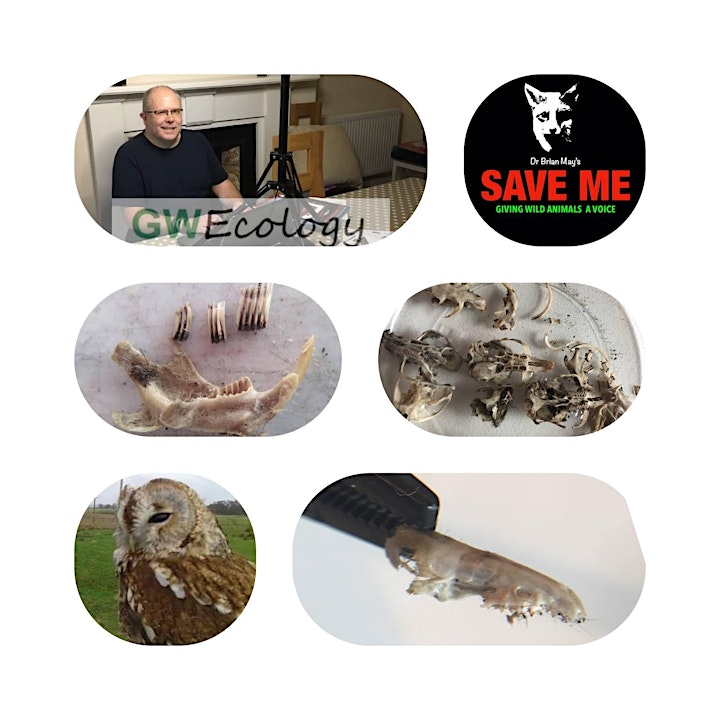 Following video you will have the opportunity to dissect your own pellets which will have been sent to you in the days before workshop. For this reason you will be asked to email a postal address. You will also receive a small tray and forceps to use. I will try to assist with ID either by webcam via zoom or you can send photos via messenger.
There will also be plenty of opportunity after the presentation for asking questions.
As well as being sent pellets you will also be sent a handout to be used during practical session.
After the workshop you will receive and attendance certificate as well as access to a Google Drive folder with handouts and copies of presentation. As this workshop is more labour intensive for me and there is also costs involved in sending pellets, etc. then the cost is higher than my other workshops. However to allow more interaction between myself and participants I am limiting numbers.
Tickets cost £30 for full package which includes presentation, Q&A and posting of dissecting kit with owl pellets. To allow time for sending package booking of these tickets closes at 4pm on Monday 16 May.
If you do not wish to take part in the practical session, are able to provide your own pellets or are booking after 4pm on Monday 16 May then there are Presentation plus Q&A tickets at £18.
10% of income from every ticket sale will be donated to Brian May's Save Me Trust via Work for Good.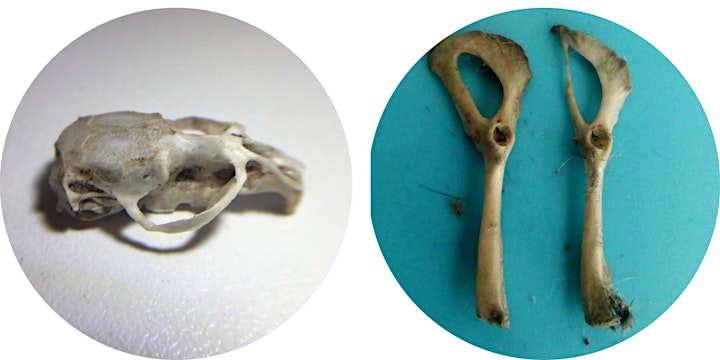 Graeme is an experienced ecologist and wildlife educator who has worked for a number of different organisations over his career and is now freelance. He specialised in mammals over 20 years ago and has given talks at many conferences as well as leading events and workshops for a variety of organisations, including the Mammal Society.