Own Your Stage - 7th Sept LONDON

Saturday, 7 September 2019 at 09:45 (BST)
Event Details
Signature Message Method
Discover How to Build Your Best Talk Ever. 
Build the ONE Presentation that will Get You Fully Booked, Build Your Authority, Get You Clients and Make Impact Worldwide.  
Who this Course is For 
Entrepreneurs, Coaches, existing & aspiring Business Owners & Leaders. 
Those ready to take their Mission, Purpose and Income to a New Level.
Leveraging the Power of Speaking and specifically a Signature Talk to use as Your catapult into 'Playing the Big Game'.
Context 
Most of us struggle to achieve our true potential primarily because of one major hurdle.
That hurdle is the failure to POSITION effectively.
Most of us FAIL to EFFECTIVELY PROVE why we are the best option which in today's busy market place is needed more than ever.
The 1 GUARANTEED Way 
To position your brand, message or service above the competition is to:
PRESENT what YOU do in a way that grabs Attention.
PRESENT from the WHY.
PRESENT using logic and emotion in the right balance to turn interest into opportunity and opportunity into paying clients.
The PROVEN Way to GET MORE CLIENTS
Most savvy business owners know that Speaking is the fastest way to easily grow your business, gain lots more clients, increase your visibility and credibility as an expert in your niche. 
And importantly bring in lots more income.
And the Reason Most will Fail 
Is that most will present with Mediocrity. Without insights, feedback or method. 
Most will pull together a basic-ok presentation but fail to sequence information in a way that stirs action.
Even less will have the insight or the skill to weave in the right level of personal story, conflict, character and opportunity.
A Proven Speaking Blueprint
Building a SIGNATURE Talk will captivate and move your audience to where you NEED them.
It will help you start your journey to creating a Signature Talk.
A presentation that Will Captivate your Audience and Have your Potential Clients Clambering over Themselves to Work with You!
JOIN OTHERS LIKE YOU. The Own Your Stage Programme is For You
If You're motivated to propel your business to the next level.
You want more clients and visibility in your niche.
You're keen to speak but have no idea what to include in your talk.
You're ready to launch a new programme, product set or book and want the next 6-18 months to be your most SUCCESSFUL yet!
You intend to develop your public speaking but get nervous, lack confidence and go blank in front of an audience.
You want to OWN THE STAGE and have everyone in your Audience at the edge of their seats

OWN YOUR STAGE PROGRAMME 
SHOWS YOU STEP BY STEP 
SECRETS that help you Unlock your MESSAGE on get it ON POINT
Show YOU how to IMMEDIATELY Connect
Show You How to GUIDE your audience using proven Steps and Sequences
Understand the CODE and the Stage secrets that Speakers will NOT Reveal 
You will have your audience with you from your INTRO!
Engage at the Beginning, at the End but also MID-WAY so that you get CALLS TO ACTION in without losing them at the end of your talk.
Learn not to make the biggest Mistakes most Speakers including the so-called professional speakers make
We show you the step-by-step SIGNATURE Design System that will help you craft your talk and show you HOW we can PREDICT your SUCCESS using these SECRET formulas
MUCH, MUCH, MORE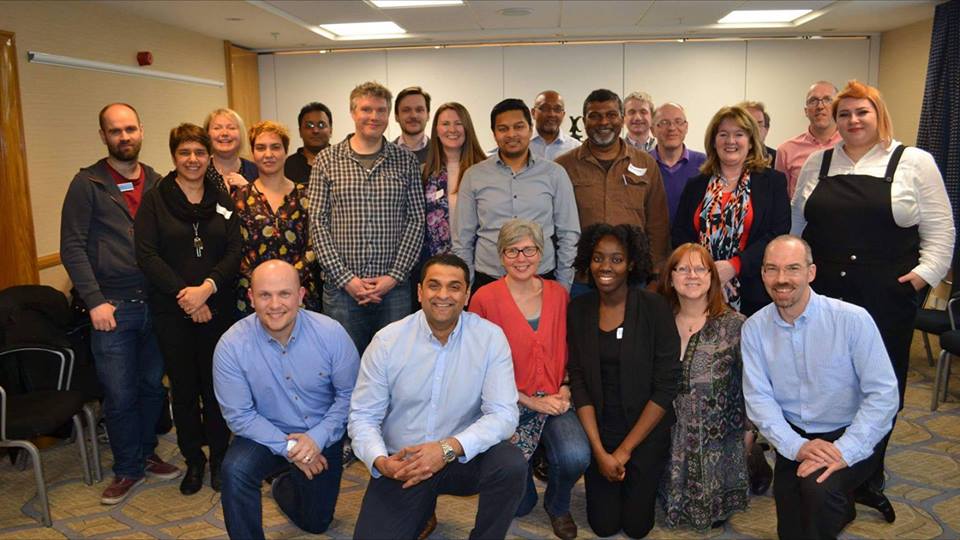 EVENT BREAKDOWN
9:15AM - 9:45 AM - Door Opens Get there early! Doors close at 9:00 am!
9:45AM - 1045 AM - The Signature Talk System De-Coded. Why it Works. Who Uses It. How we have helped 1000s build theirs 
1045AM - 1100AM - Q&A and Exercises 
11:00 AM - 12:00 PM - Build Your Talk (First Session) - Beginning with the Close in Mind. Creating Agreements. Manage Objections. Build Momentum 
12:00 PM - 12:45 PM - Lunch
12:45 PM - 3:00 PM - 6 Step (Methodology for Superhero Signature Presentations) That Get Success . (LIVE demos including insights from a current case study)
3:00 PM - 3:20 PM - Break & Exercises
3:20 PM - 5:00 PM - Design, Feedback and Build Session with 1-1 Coaches
5:00 PM - 5:30 PM - Q&A and Final Comments from Academy members 
5:30 PM - 5:45 PM - Billal Jamil Closing and Next Steps 
 READY TO TAKE ACTION AND CHANGE YOUR LIFE? BOOK YOUR SLOT NOW!


Save This Event
When & Where

Holiday Inn Bloomsbury
Coram St, Bloomsbury, London
WC1N 1HT London
United Kingdom


Saturday, 7 September 2019 at 09:45 (BST)
Add to my calendar
Organiser
Passionate about transformational training. We don't just teach groundbreaking methods, we ensure you experience a permanent shift in your Public Speaking skills. Our methods are fun, creative and build on your existing and hidden strengths.
The Public Speaking Academy is a passionate organisation dedicated to all spoken word, presentation and communication skills – enabling people from all walks of life to become confident and exciting speakers.
Professional Speech Coaches
Our trainers are Professional Speakers and Coaches. Our approach is practical not lecture based, not only will we teach what is most relevant but do so in a creative positive environment. Resulting in sharp shifts in your confidence and speaking delivery.
How We Can Help You
Our training uniquely combines highly interactive small group work with coaching for your individual needs. As professional speakers we will model what works for you. You benefit from our experience without the associated challenges or time costs, transforming your ability quickly in a safe environment.
Positive, Supportive
Our courses are always held in a positive and supportive atmosphere – creating a team bias for you to succeed. You learn from tutors, other delegates and through self reflection during intense coaching sessions.
Proven Results
All our delegates experience speaking transformation – see our post-course videos for testament of this. And many delegates return to us to continue their speaking journey.
We are committed to helping all our clients become the very best and in doing so maintaining our reputation as the Home of World Class Speaking.