Description
The Oxford Brookes University Social Mobility Research Group Launch

About the Social Mobility Group
Oxford Brookes University is delighted to announce the launch of its Social Mobility Research Group (SMRG), a series of lunchtime lectures and seminars aimed at academics, researchers and policy makers across the university who have a vested interest in social mobility. The SMRG will provide a space for the debate and analysis of current issues affecting social mobility policy, practice and research.
Launch Lecture:
Catherine Dilnot: What do we know about A-level subject choice and social background, and why might this relationship matter in a widening participation context?
The reasons why students from lower socio-economic groups are under-represented at selective universities are not entirely understood, but evidence suggests that part of the gap may be a consequence of differential choice of A-levels by social background. This study uses National Pupil Database data from three recent cohorts of English state school students taking at least three A-levels, and a taxonomy of all 96 A-levels certified for English students in 2014/15. Large differentials in subject choice by social background are found, particularly for the Russell Group's list of facilitating subjects but also for subjects some universities consider 'less suitable' university preparation. Linear probability models show that these differentials substantially disappear when GCSE attainment and subject choices at age 14+ are taken into account. Closing the choice gap at A-level is likely therefore to depend on reducing differentials in attainment and subject choice by social background at GCSE.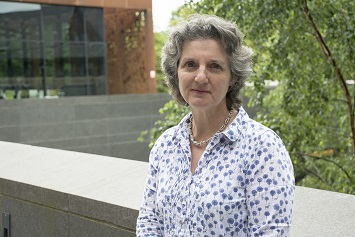 About Catherine Dilnot
Catherine is a senior lecturer at Oxford Brookes Business School, where she has run the undergraduate Accounting and Finance suite of programmes. She teaches at both undergraduate and postgraduate level, specialising in management accounting and research methods. Following a degree in physics, she qualified as a chartered accountant with KPMG. Catherine's research interest is in the role of A-level and degree subject choices in fair access to universities and to leading professions, with a particular interest in the accounting profession. She has devised a typology of A levels according to their efficacy in access to highly selective universities and uses administrative datasets in her analysis. She is currently completing a part-time doctorate at UCL Institute of Education.
Light refreshments will be provided.
For further information, please contact Farhana Ghaffar - fghaffar@brookes.ac.uk