We invite University staff and students to the virtual launch event of the new Oxford Lymphoid Disorder Study Group (OLDSG)
About this event
OLDSG is a new network that brings together clinicians and researchers working across the University and Hospitals Trust. It aims to channel expertise to help translate and direct lymphoid research in Oxford into patient-focused application.
The launch will include a series of short talks from key lymphoid disorder researchers and clinicians across the University and OUH, who will discuss their work and its relevance to the lymphoid disorder in question. For a full event agenda and list of speakers, please see below.
This new group, led by Dr Graham Collins, aims to increase the visibility of lymphoid disorder research in the university whilst fostering collaborations between clinicians and laboratory-based scientists, leading to high quality translational projects that directly impacts patient need.
The official launch will be held virtually on Friday 18 September 2020, from 2 pm – 5 pm.
For more information about the Oxford Lymphoid Disorders Study Group and its steering group please see here.
Attendance is free, but please register in order to receive the digital link to the event. You will be sent this a few days before the event if you have registered.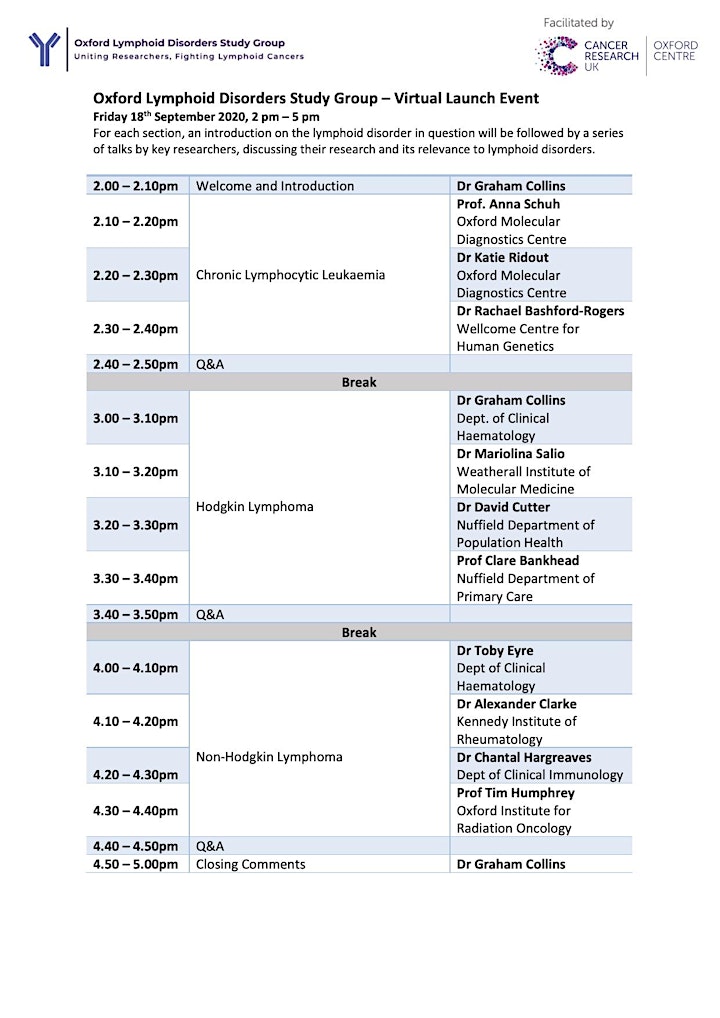 Organiser of Oxford Lymphoid Disorders Study Group – Virtual Launch Event