Oxford Pitching for Management™ at Grant Thornton

Thursday, 21 June 2012 from 17:00 to 20:30 (BST)
Event Details
ROLES NOW ANNOUNCED
1. Full time highly accredited and experienced Information Security Practioner who deeply understands the art and science of information risk modelling, compliance and governance required for a very exciting financial services start up. An ideal candidate is able clearly to comprehend and align security strategy with business objectives, leveraging his architectural and analytical skills to deliver secure solutions for key demanding and highly regulated markets.  Extensive hand-on experience with tier one retail financial institutions is highly desirable.  Remuneration packaged will be tailored to reflect the stage of the business and the quality of the individual appointed.  The company is currently based in London
2. Boutique PR agency based in the West End is looking for a Finance/Operations Manager and a Senior PR Consultant to join the growing company. They already have a number of prestigious clients, and have just launched a dedicated leadership PR service that focuses exclusively on raising the profile of CEOs. The company requires additional senior management skills to drive the long-term goals of the business. Sales are not the problem, pipeline is strong but the MD needs help with delivery to ensure client retention. Salary, bonus and equity are all negotiable.
3. Surrey-based private limited company seeks to increase and strengthen management team as MD prepares for retirement at beginning of new growth phase. The company, founded 22 years ago, operates in the food industry, representing Continental food firms needing to enter UK market and build sales via major supermarket chains, all of which are customers of the Surrey company.  The company is solvent, profitable and debt free, with a 7-figure turnover. It works with a business model well suited to its role in the food industry.  Remuneration package will be tailored to suit the needs of the successful candidate.
4.  Three key roles are sought for an ambitious company which will disrupt financial services by using innovative payments technology and social media. The product is aimed at the nine million people in the UK who are not engaged in the banking system. The successful candidates will be excited by the vision of creating a new way of delivering financial services and driven by the ambition to build a high growth business which will have significant social impact. The roles are CEO, CTO and CFO. Experience in financial services and payments technology is preferred. These are full-time posts, based in London. Salary and options are on offer.
5. A designer has invented a series of musical instrument stands. She has been to an international trade fair in Germany and has interest from distributors all over the world including a very large chain of shops in the US. She has no experience of how to handle this volume of business and would welcome hands on help from someone with relevant experience.
6. Football sector focused tech company is looking for a dynamic and creative individual willing to get their hands dirty prior to leading a team specialising in development and management of  lifestyle management app. The ability to work on their own and produce high-quality quick turnaround is essential.  The role is full time and based near St Albans.
Please join us for the latest Pitching for Management™ event in Oxford on 21st June 2012 at 5.00pm - 8.30pm at Grant Thornton.
This is a unique opportunity to network with fellow business professionals, meet the best entrepreneurial talent from around the UK and find roles in dynamic, ambitious fast-growing businesses.
At these events, senior executives see exciting entrepreneurial businesses present their businesses and the roles available ranging from sales, marketing and finance board positions to mentorships, chair, CEO and non-executive director positions.
The roles on offer can be full or part time. Some offer paid remuneration and all packages offer additional rewards such as sweat equity, share options, commissions and bonuses.
If you think you could make a significant difference to a fast-growing company, then this is the event for you. The networking is also highly recommended.
Agenda
17.00 : Registration & soft drinks
17.30 : Introductions Modwenna Rees-Mogg
17.40 : Guest speaker - James Minter, Adam Street Club
17.50 : Guest speaker - Mike Shearan, Grant Thornton.  EIS in the context of management teams
18.00 : Pitching Companies
18.30 : Break
18.40 : Guest speaker, MBM Commercial
18.50 : Pitching Companies
19.10:  Networking and nibbles
20:30   Finish
James Minter
Running away to sea at the age of 18, James left the Royal Navy after 10 years and joined the family company.  Inside four empty buildings just off the Strand he set up Adam House serviced offices in 1999 just in time to catch the dotcom boom.  Two years later he launched Adam Street private members' club for entrepreneurs and freelancers just in time for the dotcom bomb. In 2008 he went to Notting Hill were he restarted the historic music venue The Tabernacle and hosted performances from Lilly Allen, Take That, Florence and friends and launched a little album by Adele called 21.  Realising that artistic success and financial success were not necessarily connected he is now back full time at Adam Street.
Hope to see you there.  If you are interested in pitching at one of our events, please call the AngelNews team on 01761 452248. 
Supported by: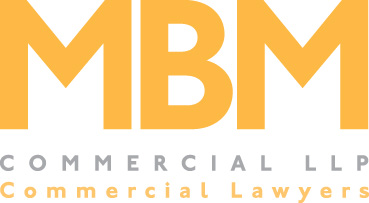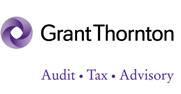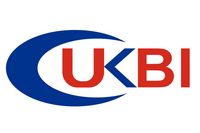 When & Where

Grant Thornton
3140 Rowan Place
John Smith Drive
OX4 2WB Oxford
United Kingdom


Thursday, 21 June 2012 from 17:00 to 20:30 (BST)
Add to my calendar