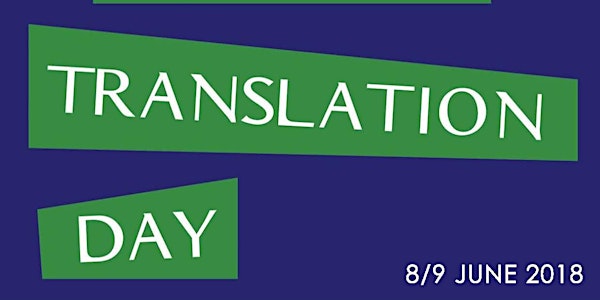 Oxford Translation Day 2018 - Ulrike Almut Sandig, Thick of it (2018): Book...
Location
St Anne's College, Seminar Room 1
56 Woodstock Road
Oxford
OX2 6HS
United Kingdom
Description
The poems of Ulrike Almut Sandig are at once simple and fantastic. Her collection, Thick of It, explores an urgently urban reality, but that reality is interwoven with references to nightmares, the Bible, fairy tales, and nursery rhymes–all overlaid with a finely-tuned longing for a disappearing world. The old names are forgotten, identities fall away, things disappear from the kitchen: everything is sliding away. Thick of It offers language at its most crafted and transformative, blisteringly contemporary, but with a kind of austerity, too. By turns comic, ironic, sceptical, nostalgic, the poems are profoundly musical, exploiting multiple meanings, and stretching syntax. Enjoy Ulrike Almut Sandig read from Thick of it (Seagull Books, 2018), and present new poems and sound pieces with her translator Karen Leeder.
Ulrike Almut Sandig has published two books of short stories and four volumes of poetry in German. She often collaborates with filmmakers, composers, sound artists, and musicians. Her new album with her band LANDSCHAFT will appear in Autumn 2018. Karen Leeder is a writer, translator and academic, and teaches German at New College, Oxford. She was awarded an English PEN award and an American PEN/Heim award for her translations from Ulrike Almut Sandig's Dickicht (Thick of it) in 2016.