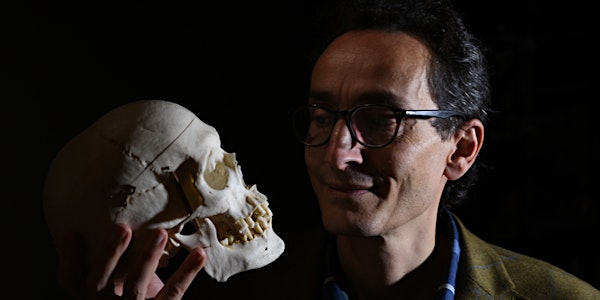 Oxford Weatherall Lecture "Roald Dahl, David Weatherall, and The Global Thr...
Location
Weatherall Institute of Molecular Medicine
John Radcliffe Hospital
Headley Way
Oxford, OX3 PDS
Description
The 2017 Oxford Weatherall Lecture will be given by Professor Tom Solomon on "Roald Dahl, David Weatherall and The Global Threat of Emerging Brain Infections." Tom Solomon is Director of the Institute of Infection and Global Health; Head of the Brain Infections Group; Professor of Neurological Science at the University of Liverpool.
In the 1990s, as David Weatherall's houseman, Tom helped look after one of his most famous patients, author Roald Dahl. During the daytime Dahl and Weatherall would discuss literature and music, but at night Dahl regaled Tom with tales of his extraordinary medical encounters – but were they true or was he just telling stories? Twenty-five years after Dahl's death, Tom finally got round to investigating. Whilst writing his new book, Solomon was amazed to find the truth behind Dahl's claims and discover how, spookily, much of his own brain infections research was in areas of interest to Dahl.
More information. The afternoon starts at 2.30pm with short talks by Professor Derrick Crook and Professor Christophe Fraser. At 3.30pm there is tea. The Weatherall Lecture starts at 4pm and the programme will be followed by a drinks reception. There will be ample time for Q&A during the lectures, and for discussion afterwards at a drinks reception celebrating Professor Weatherall's work.