Sales Have Ended
Registrations are closed
Thanks for your interest in Oxplore Live. Ticket sales have closed but you can still watch a recording of this event on our YouTube channel - https://www.youtube.com/playlist?list=PLclYOU_uQvJO4n1Eny2zqKSBgT8K46Ran
Sales Have Ended
Registrations are closed
Thanks for your interest in Oxplore Live. Ticket sales have closed but you can still watch a recording of this event on our YouTube channel - https://www.youtube.com/playlist?list=PLclYOU_uQvJO4n1Eny2zqKSBgT8K46Ran
Book Club Live is a free online event for 11-14s. Share your thoughts and send in your questions for Dan Freedman. 4pm, Monday 19 July.
About this event
Join us online from 4pm on Monday the 19th of July as we chat to Dan Freedman about his teen thriller, Unstoppable.
We're so excited that Dan, who wrote the hit Jamie Johnson series and our July selection, Unstoppable, will be joining us for Oxplore Book Club this month.
If you haven't read it yet, Unstoppable tells the story of Roxy and Kaine; talented teen siblings who seem destined for sporting greatness. Kaine has his sights set on the Premier League while Roxy dreams of becoming a tennis champ, but before they can achieve their goals, they must deal with family pressures, personal rivalries and dangerous friendships that threaten their ambitions... and their lives.
Dan will be talking about his influences, what the characters mean to him and taking questions from the audience. Plus, everyone who attends will be in with the chance to win an Oxplore summer book bundle. It's going to be an exciting session and we really hope you can join us!
We've created a dedicated Oxplore Book Club resource page to enhance your enjoyment of Unstoppable. Click for free chapters, an exclusive interview with Dan and a detailed breakdown of the themes explored in the story.
Taking Part
Oxplore Book Club Live is designed as a super-curricular activity for young people aged 11-14. Participation is free and the only technical requirements are internet access and a free Zoom account.
The session will be recorded, so to protect your privacy we'd prefer it if you keep your camera and microphone switched off. We encourage you to use the live chat function to contribute your ideas and opinions on the book.
By signing up to this free event, you agree to receive occasional email communications from us that we think you might enjoy. You can unsubscribe at any time.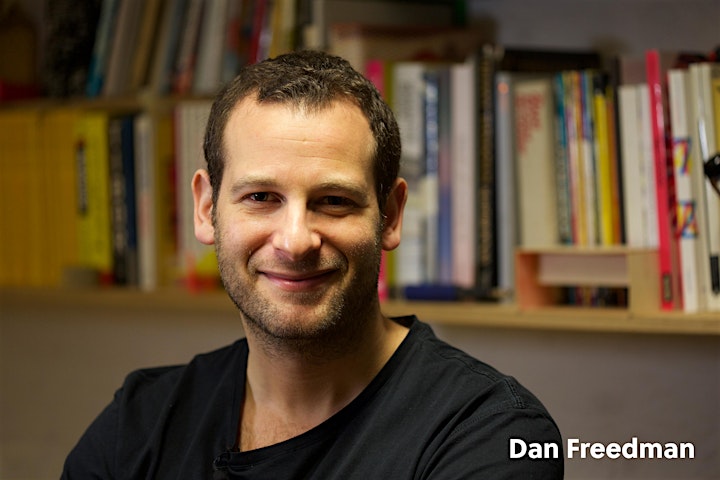 Learn more about Dan Freedman
Dan grew up wanting to be a professional footballer. That didn't happen. Instead, he went on to become a top football journalist, personally interviewing Cristiano Ronaldo and Lionel Messi amongst others. Dan showcases his passion and knowledge of football by writing the popular series of Jamie Johnson football novels which have been adapted for TV by the BBC. His global book sales have topped more than 900,000 units worldwide. When not writing, Dan gives talks at schools and sports clubs. He has now made more than 2000 school visits and it was those experiences that inspired him to write his novel - the teen thriller – Unstoppable. His mission is to make reading and writing cool and he works closely alongside the Premier League as an ambassador for their Primary Stars programme. 
You can visit Dan's website and follow him on Twitter and Instagram.
The event will be chaired by:
Sam Williamson
Sam is a first-year undergraduate studying Engineering Science at University College, Oxford. He is best-known as the presenter of the Oxcentric YouTube channel, creating videos about his Oxford experience. An alumnus of the UNIQ programme, Sam is passionate about access in STEM, holding an IET Diamond Jubilee scholarship and representing the Engineering Department as a Student Ambassador. Beyond academics, he is a choral scholar with his college chapel choir and an avid theme park nerd!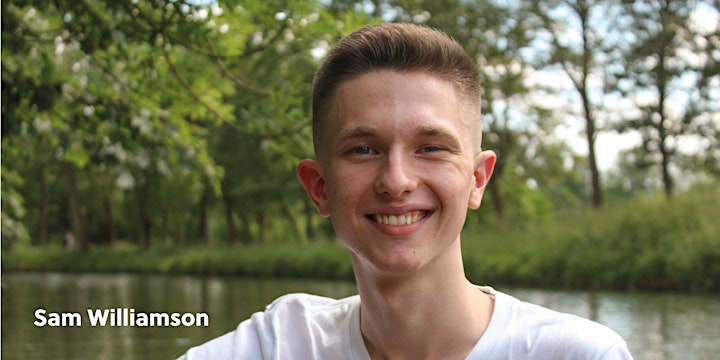 Organiser of Oxplore Book Club Live: With the author Dan Freedman
Oxplore is an innovative digital outreach portal from the University of Oxford. As the 'Home of Big Questions' it aims to engage those from 11 to 18 years with debates and ideas that go beyond what is covered in the school classroom. Big Questions tackle complex ideas across a wide range of subjects and draw on the latest research undertaken at Oxford. Oxplore aims to raise aspirations, promote broad thinking and stimulate intellectual curiosity. www.oxplore.org