Sales Have Ended
Registrations are closed
Thanks for your interest in Oxplore Live. Ticket sales have closed but you can still register for a web-link by sending your name and school name to oxplore@admin.ox.ac.uk.
Join us LIVE from 2pm on Thursday 13th February 2020
About this event
Knowledge has enabled us to make huge advances in medicine, technology and beyond. But what if there are some things that are better left unknown? Join Oxplore for an interactive livestream event celebrating the launch of our newest Big Question - is knowledge dangerous?
Our Panel of academics from the University of Oxford will be on hand to answer questions from your students and demonstrate some "dangerous knowledge" live in the studio. Plus, there'll be debates, opinion polls, and prizes to be won!
Be sure to tune in at 2pm on Thursday 13 February, for top-secret maths, scarily big data and to find out what really happens when you open Pandora's box...
This event has been designed with UK school groups from Years 7-11 in mind. The only technical requirements are an internet connection and speakers or headphones. We suggest students can participate either as a class with the web stream on a projector or individually in a computer classroom.
RSVP for a free ticket to receive your viewing link, plus extra classroom materials to prepare for the session.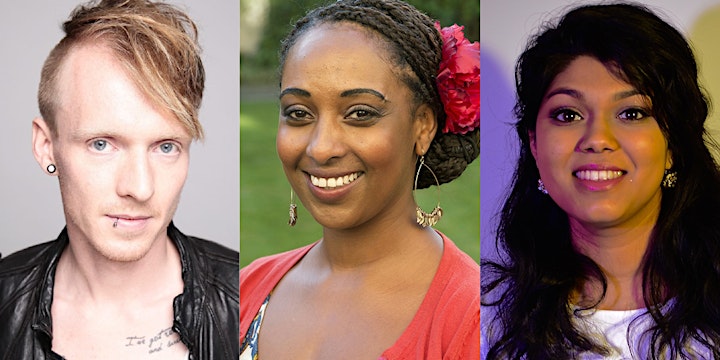 Presented by Dr Thomas Crawford
Tom is a maths tutor at three colleges (St Edmund Hall, St Hugh's and St John's) with a mission to share his love of maths with the world. His award-winning website tomrocksmaths.com features videos, podcasts, articles and puzzles designed to make maths more entertaining, exciting and enthralling for all. Tom previously worked for the Naked Scientists - an award-winning production company that specialises in broadcasting science news internationally via the radio and podcasts.
Dr Mai Musié
Mai is the Public Engagement Manager for the world famous Bodleian Libraries. Her research focuses on race and ethnicity in the ancient world, although she has a keen interest in medieval Ge'ez manuscripts. A published author, she is also the co-founder of Classics in Communities - which promotes the teaching of Latin and Greek - and a trustee of Classics For All, which funds the teaching of Classics in UK state schools. In 2019 she was awarded the Classical Association prize for Outreach.
Shazeaa Ishmael
Shazeaa is a researcher in the department of Materials Science at the University of Oxford. She is part of the Photonic Nanomaterials Group, which focuses on using synthetic diamond with specifically fabricated defects for quantum computers. Shazeaa is enthusiastic about making science accessible to everyone and regularly takes part in outreach and public engagement events. In 2017, she started the Women in Material Science group to support and celebrate the work of female and non-binary scientists.