Description
Join us LIVE from 2pm on Friday 29th March 2019
Join Oxplore for an interactive online event for schools. To celebrate our recent 50th Big Question, we'll be discussing the 'BIGGEST big questions' with a panel of students from the University of Oxford. The panel will highlight the biggest questions in their subject area and answer big questions live from the audience too! Tune in for debate, competitions, fun facts and the chance to have your say.
This event has been designed with UK school groups from Years 7-13 in mind. The only technical requirements are an internet connection and speakers or headphones. We suggest students can participate either as a class with the web stream on a projector or individually in a computer classroom.
RSVP here to receive an email with the link to watch and extra classroom materials to help extend the session.
Presented by Dr Thomas Crawford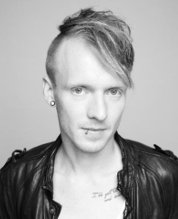 Tom is a tutor at St Hugh's College at the University of Oxford where he teaches maths to undergraduate students. He also works at St John's College as the Access and Outreach Associate for STEM helping to run the Inspire Programme which aims to encourage pupils at state schools to apply to top universities in the UK via application workshops and academic taster sessions. Tom previously worked for the Naked Scientists - an award-winning production company that specialises in broadcasting science news internationally via the radio and podcasts.
Introducing...
Olivia Webster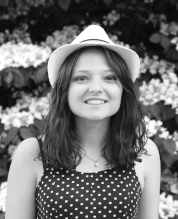 Olivia is a third-year History student at Merton College, Oxford. Her favourite parts of history to study vary from medieval kingship to 20th-century film history. Before Oxford, she attended a state secondary school in Penistone, South Yorkshire before attending Greenhead College in Huddersfield for sixth form. She is involved in student societies at Oxford including being the Broadcasting Editor for Cherwell newspaper and the Vice-President of the Oxford University Film-making Foundation. She spends her time producing student films and theatre or participating in outreach events.
Esther Agbolade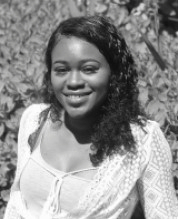 Esther is a second-year PPE (Philosophy, Politics and Economics) student at Oriel College, Oxford. She grew up and went to school in South East London. She is a dancer, a little bit of a singer and currently the President of Oxford African & Caribbean Society. She also signed up to the Quidditch Society but was disappointed you don't actually learn how to fly.
Felix Peterken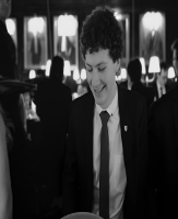 Felix is a second-year Engineering student at Balliol College, Oxford. He hasn't specialised further yet but is really interested in its medical applications. Felix went to a state school in South Wales where only one person (to his knowledge) had successfully applied to Oxbridge before him, so he was quite surprised when the offer letter came through! Since joining university he has been involved with lots of outreach work for the University, Department, and the college to encourage people like him to apply. As well, he has tried to do as much as possible alongside his degree. He has done lots of climbing and represented the university twice at the varsity competition, joined a society aiming to enter the iMeche Formula Student competition, and is also a part of a New Orleans jazz band.
---
FAQs
How can I test if I'll be able to join the live stream from my school?
You can test your school's PC set-up by watching any live event at livestream.com. If you can see and hear a live event, you'll be able to join in. If you aren't able to watch, contact your school IT department for help.
How long will it last?
We expect to be live from 14:00-14:45. You can tune in from a few minutes before we go live.
What will the event be like?
To get an idea of what to expect from an Oxplore Live event, you can watch our last live stream again online.
How can I contact you with any questions?
You can email the Oxplore team at oxplore@admin.ox.ac.uk