Oxplore Live: Would it be better if we all spoke the same language?
Description
Join us LIVE from 2pm on Tuesday 6 February 2018
Join Oxplore for an interactive online event for schools. We'll be discussing the Big Question 'Would it be better if we all spoke the same language?' with specialists from across the University of Oxford. Tune in for debate, competitions, fun facts and the chance to have your say.
This event has been designed with UK school groups from Years 7-13 in mind. The only technical requirements are an internet connection and speakers or headphones. We suggest students can participate either as a class with the web stream on a projector, or individually in a computer classroom.
RSVP here to receive an email with the link to watch and extra classroom materials to help extend the session.
Featuring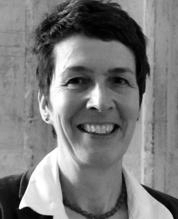 Professor Katrin Kohl
Katrin Kohl is a Professor of German Literature at Fellow at Jesus College, Oxford. Her research focuses on literature and cultural politics in the eighteenth and twentieth/twenty-first century. She is currently working on an edition of the poetic correspondence between Rainer Maria Rilke and Erika Mitterer. She is also interested in the teaching of languages and is leading the Creative Multilingualism project to explore the crucial role of creativity in the use of languages.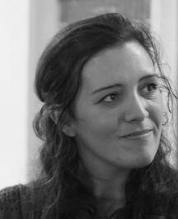 Dr Marianna Bolognesi
Marianna Bolognesi is a post-doctoral researcher in the Faculty of Medieval and Modern Languages at the University of Oxford. She looks at languages from the vantage point of psycholinguistics. Her research focusses on how images and words construct and express metaphors and the interplay between multilingualism, creativity and metaphors.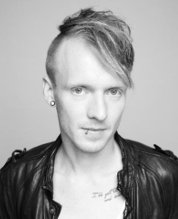 Dr Thomas Crawford
Tom is a tutor at St Hugh's College at the University of Oxford where he teaches maths to undergraduate students. He also works at St John's College as the Access and Outreach Associate for STEM helping to run the Inspire Programme which aims to encourage pupils at state schools to apply to top universities in the UK via application workshops and academic taster sessions. Tom previously worked for the Naked Scientists - an award-winning production company that specialises in broadcasting science news internationally via the radio and podcasts.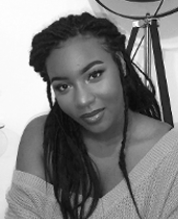 Presented by Miya
Miya is a first year undergraduate in Spanish at St Annes College, Oxford. She vlogs about travel, student life, and her experience as a BME student at Oxford on her YouTube channel MiyaMAD.
---
FAQs
How can I test if I'll be able to join the live stream from my school?
You can test your school's PC set-up by watching any live event at livestream.com. If you can see and hear a live event, you'll be able to join in. If you aren't able to watch, contact your school IT department for help.
How long will it last?
We expect to be live from 14:00-14:45. You can tune in from a few minutes before we go live.
What will the event be like?
To get an idea of what to expect from an Oxplore Live event, you can watch our last live stream again online.
How can I contact you with any questions?
You can email the Oxplore team at oxplore@admin.ox.ac.uk