Description
Join us LIVE from 2pm on Monday 18 September 2017!
To celebrate our national launch we'll be hosting an interactive online event on Monday 18 September 2017.

Join us to discuss the Big Question 'Would you want to live forever?' with specialists from across the University of Oxford and science YouTuber Simon Clark (simonoxfphys). Tune in for debate, competitions, fun facts and the chance to have your say.
This event has been designed with school groups from Years 7-13 in mind, and is ideal for the classroom. The only technical requirements are an internet connection and speakers or headphones. We suggest students can participate either as a class with the stream on a projector, or individually in a computer classroom. Extra materials will be provided by email to support different school year groups.
Featuring: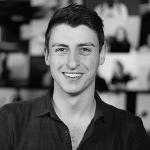 Simon Clark (simonoxfphys)
Simon Clark is a YouTuber and early career scientist from Exeter, UK. He is currently completing his PhD in theoretical atmospheric physics at the University of Exeter, researching dynamical stratosphere-troposphere coupling in the polar region. Prior to this he studied for four years at St Peter's College, Oxford, obtaining his Masters degree in physics. Originally from Keynsham, Bristol, he was the first member of his family to attend university, and the first student of his state school to be accepted to study physics at Oxford.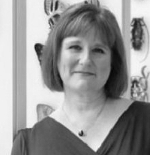 Professor Alison Woollard
Alison Woollard is a Lecturer in the Department of Biochemistry at the University of Oxford where she is also a Fellow of Hertford College, Oxford. Alison's research focuses on developmental genetics in the nematode model organism Caenorhabditis elegans. Other areas of research interest include studies of biological ageing, again using C.elegans as the model organism of choice.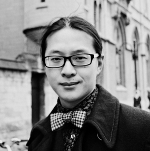 Dr Jonathan Jong
Jonathan Jong is a Research Fellow at Coventry University and Research Associate at the Institute of Cognitive and Evolutionary Anthropology at the University of Oxford. His research focuses on the cognitive and cultural foundations of religious and moral beliefs. His first book, Death Anxiety and Religious Belief (with Jamin Halberstadt) is about how the fear of death motivates religion. His second book will be about the possibility of studying religion in the psychological laboratory.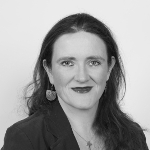 Dr Cressida Ryan
Cressida Ryan is a New Testament Greek Instructor in the Faculty of Theology and Religion at the University of Oxford. Her research looks at how Greek and Latin literature was received in later centuries, with a particular interest in the plays of Sophocles (including tragedies like Oedipus Rex and Antigone). She has previously worked as a teacher of Classics and in outreach at Merton College and the Classics Faculty at Oxford.