Description
WHAT IS THE EVENT ALL ABOUT?
Following the success of the Exeter, Bristol and Cardiff Networks' Inaugural Development Conference in October 2016, and in response to requests for the event to be repeated, we are again hosting a full day conference, jam packed with learning and development.
With four key note speakers, opportunities for networking and industry related exhibitors, we're confident this conference will offer something for everyone.
We continue to support the #PAsareeverywherenotjustLondon campaign, and the calls for training events to take place nearer to home. Our venue is easily accessible for delegates from just about everywhere! Special rates are also available on Great Western Railways - c£40 return from London Paddington - see more details below.
http://visitbristol.co.uk/conferences/help-and-advice/travel-by-train
WHEN AND WHERE?
Friday 13th October - DoubleTree by Hilton Hotel Bristol North
Easily accessible from both the M4 and M5 motorways, DoubleTree by Hilton Bristol North offers a convenient location, just 8 miles from the city center. There are 234 parking spaces at the venue. Alternatively, it is just a short (10mins) taxi ride from Bristol Parkway station.
But if you don't fancy travelling the morning of the Conference – come and join us the night before. See below for more details of our specially negotiated pre-conference packages.
WHAT'S THE PROGRAMME?
On the day of the conference, as mentioned, we have four key-note speakers.
Registration will open at 9.00am, with the conference starting at 9.45am. We aim to close the conference by 4.45pm.
The first session of the day – Cyber Security - will be led by Simon Crumplin of Secrutiny, who has over 20 years' experience within teh cyber-security marketplace.
The second session will be hosted by Kate Doodson of Cosmic Ethical IT looking at Online Collaboration – where we will take a deep dive look at Trello. Passionate about all things techie, we're expecting an energetic and engaging session full of top tips.
After lunch, Andy Workman will share with us his proven strategy for effectively managing our mood and mindset in his help us interestingly titled session Cavemen and Polar Bears. As well as being an author, Andy is a clinical hypnotherapist, psychotherapist and motivational speaker. As an ex-police officer he brings a different approach, utilising his life experience and humour to compliment his professional knowledge and clinical practice.

And to round the day off, former Royal Marine Commando, Paul Vice MC, who was blown up by an IED in Afghanistan in 2011, sustaining over 100 injuries, including nerve damage to his left leg (which had to be amputated), severed carotid artery, broken neck, right arm paralysis and brain damage, and which caused him to 'die' twice and required 400 pieces of shrapnel to be removed, and has left him partially sighted in his left eye. Despite all this, he went on to win gold at the Invictus Games in London, and returned from the Invictus Games in Orlando with 7 medals, making him the most successful male athelete. He will share with us his incredible story and philosophy for life.
Elements of the day will be very interactive and we encourage all attendees to get involved. Over lunch and the breaks there will be an opportunity for you to meet local companies and businesses from each of the Network home cities.
Thursday 12th October - DoubleTree by Hilton Hotel Bristol North
Avoid the stress of travelling on the morning of the event, and come join us the night before. We have secured special room rates for the night before the conference (£100 B&B £120 DB&B).
The hotel boasts a LivingWell Health Club, which features a 24-hour fitness room, swimming pool, sauna and steam room, all included in the price.
On the Thursday evening there is an optional informal dinner, offering delegates a chance to get to know each other in a relaxed environment, prior to the training the next day. So, whether you are staying overnight or not, if you're in Bristol and want to join us for dinner – you would be most welcome. Booking information is below.
BOOKING
Tickets
We are able to offer this incredible event for the amazing price of just £149!
We are sure you will agree this offers extremely good value, particularly when compared to other industry conferences currently being advertised - and when you consider we are offering a full day of learning, networking opportunities, exhibitor stands - AND NO NEED TO TRAVEL TO LONDON!
BUT, if you hurry...
There's a limited number of Super Early and Early Bird tickets at £99-£129. Don't wait - grab yourself a heavily discounted ticket now before they're all gone!


Bedrooms
Must be booked by Thursday, 5 October 2017 to benefit from the special room rate of £100 B&B and £120 Dinner B&B.
Use this link to book:
http://eventsathilton.com/show/589d9aed5ca301c22aba6e8a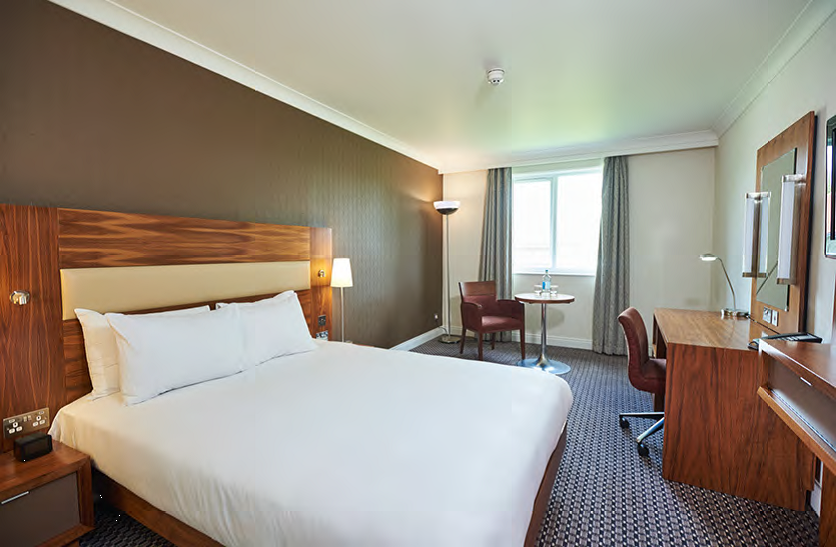 Dinner - Thursday 12th October
Will be held at the DoubleTree by Hilton Hotel Bristol North on the evening of Thursday 12th October in Brunel's Hat Restaurant. The cost of the dinner is £20 for non-residents, or included in the dinner bed & breakfast rate and will need to be booked and paid for directly with the Hotel.
You will also need to make a booking via the ticketing options below, just so we know numbers and who to expect. This is marked as 'free' for the purposes of reserving a place, but payment should be made directly to the hotel.
Training and Development Day - Friday 13th October
All bookings for the day must be made via the ticket options on this page. Prices are inclusive of the Eventbrite processing fee. We do not offer Purchase Orders or refunds.
For any queries related to booking please contact hello@exeterpanetwork.com
FAQs
I don't know how to approach my boss/company to get time off/funding for this event, can you help?
Yes we have some guidance on how to write a business case to request training, please contact us!
What are my transport/parking options getting to the event?
The hotel is easily accessible from M4 (jnct 20) and M5 (jnct 20) motorways and the airport. There is complimentary parking at the hotel.
Bristol Parkway station is a 10 minute taxi ride. See below suggested train times from Exeter, Bristol, Cardiff and London, which will get you to and from the conference on time. As all the trains arrive at similar times, this offers opportunities to taxi share to and from the venue.
Cardiff - depart 08.25 - arrive Bristol Parkway 08.59
Exeter - depart 07.45 - arrive Bristol Parkway 09.08
Bristol - depart Temple Meads 09.00 - arrive Bristol Parkway - 09.08
London - depart Paddington 07.45 - arrive Bristol Parkway 09.06
Return train times (there are more options available than show - these are to give an indication of timings)
Cardiff - depart Bristol Parkway 17.41 - arrive 18.08, or depart 18.21 - arrive 18.48
Exeter - depart Bristol Parkway 17.26 - arrive 18.41, or depart 18.30 - arrive 19.44
Bristol - depart Bristol Parkway 17.26 - arrive Temple Meads 17.38, or depart 18:12 - arrive 18.24
London - depart Bristol Parkway 17.04 - arrive Paddignton 18:43, or depart 18:03 - arrive 19.44
Is my registration/ticket refundable or transferrable?
Please contact us to discuss your specific circumstance.
Date and Time
Location
DoubleTree by Hilton Hotel Bristol North
Woodlands Lane
Bradley Stoke
Bristol
BS32 4JF
United Kingdom