PABLO NERUDA & THE SOVIET UNION - A Presentation by Adam Feinstein

Friday, November 3, 2017 at 7:30 PM (GMT)
Event Details
The Anglo-Russian Culture Club presents
PABLO NERUDA & THE SOVIET UNION
A presentation by Adam Feinstein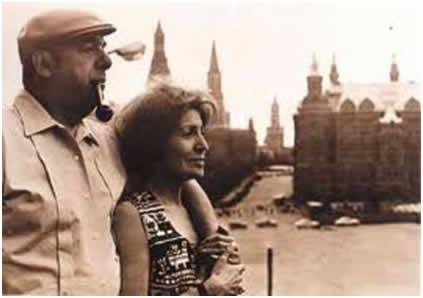 In this absorbing presentation, Adam Feinstein - writer, poet, translator, film critic and the acclaimed biographer of Chile's Nobel Prize-winning poet, Pablo Neruda (his much-praised book, Pablo Neruda: A Passion for Life, was called 'a masterpiece' by Harold Pinter) - will trace Neruda's fascinating relationship with the Soviet Union, from his very first visit in 1949 to celebrate Pushkin's 150th anniversary to his final trips there for medical treatment in the early 1970s.
Building on his interviews with Neruda's friends and colleagues in Russia, including Yevgeny Yevtushenko, Feinstein will bring the poet's life and work vividly to life with readings from Neruda's own remarkable account in his memoirs of his many visits to the USSR and delightful anecdotes relating to his friendships with, among others, Ilya Ehrenburg, Konstantin Simonov and Semion Kirsanov. Feinstein will also show rare video-clips of Neruda's visits to Russia and recite some of Neruda's moving poems dedicated to the country and its writers, as well as Yevtushenko's touching lyrical tribute to Neruda.
.
Adam Feinstein is an acclaimed British author, translator, film critic, Hispanist and autism researcher. His biography of the Nobel Prize-winning poet, Pablo Neruda: A Passion for Life, was first published by Bloomsbury in 2004 and reissued in an updated edition in 2013 (Harold Pinter called it 'a masterpiece'). Also in 2013, Feinstein launched Cantalao, a biannual magazine dedicated to Neruda's life and work. His book of translations from Neruda's Canto General, with colour illustrations by the celebrated Brazilian artist, Ana Maria Pacheco, was published by Pratt Contemporary in 2013. He also wrote the introduction to the Folio Edition of Jorge Luis Borges' Labyrinths, which appeared in 2007.
As a film critic, Feinstein is an authority on the life and work of Michael Curtiz, the man who made Casablanca, and has presented Curtiz's movies around the world. He has also interviewed, among many others, Walter Matthau, Jean Renoir's son Alain Renoir, Morgan Freeman and the leading world authority on silent film, Kevin Brownlow. He was an adviser on Pablo Larraín's new film, Neruda.
Feinstein's book, A History of Autism: Conversations with the Pioneers (Wiley-Blackwell, 2010), also received widespread praise (Professor Simon Baron-Cohen, director of Cambridge University's Autism Research Centre, said it was 'a treasure trove … and a terrific book').
He has given numerous lectures on Neruda, autism and the cinema around the world, including the United States, Mexico, Argentina, Russia, Spain, Italy, Germany, Switzerland and the Netherlands. His presentations in the UK include talks at Cambridge and Oxford Universities and at the Royal Society in London.
 .
EVENT STARTS AT 7.30 PM, Friday 3rd November
When & Where

Sands Films Cinema
82 Saint Marychurch Street
SE16 4HZ London
United Kingdom


Friday, November 3, 2017 at 7:30 PM (GMT)
Add to my calendar
Organizer
Sands Films is a busy film studio and production facility set up in an 18C warehouse
in Rotherhithe since 1975.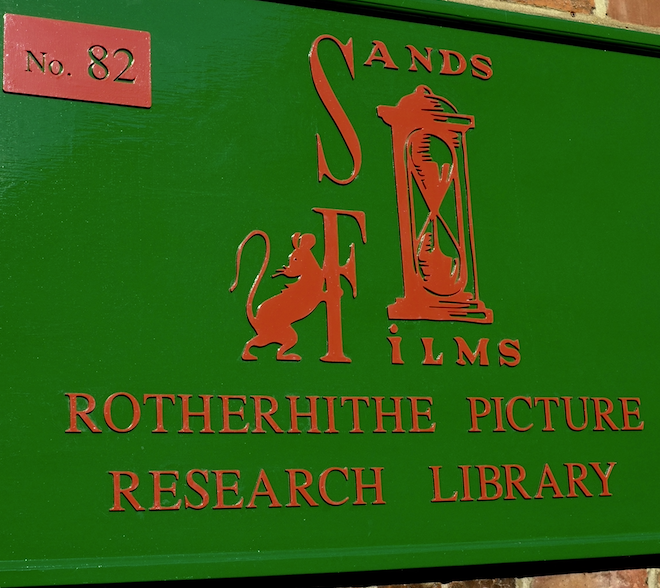 In 2005 Sands Films started a Cinema Club in its screening room.
The popularity of these weekly sceenings has triggered more screenings and events open to the public.
All bookable events or screenings are listed here:
CINEMA CLUB
ANGLO-RUSSIAN CULTURE CLUB
LIVE STAGE STAGE PRODUCTIONS
CONCERTS
Most screenings are free but donations are welcome: the loo paper, the business rates and the power all still have to be paid!
Live events have a charge to pay performers.
To join the weekly mailing list:  http://eepurl.com/h8aTE
Private and corporate events can also be booked.