Description
Welcome to PACE; a series of events focused at the intersection of marketing, media and technology.
Each session we'll be joined by those at the forefront of the industry, where we'll delve into the challenges and opportunities available to those responsible for building content and experience-driven businesses.
At PACE: 2020 Vision, we will be future gazing, looking to emerging trends and technologies for the coming year ahead and beyond.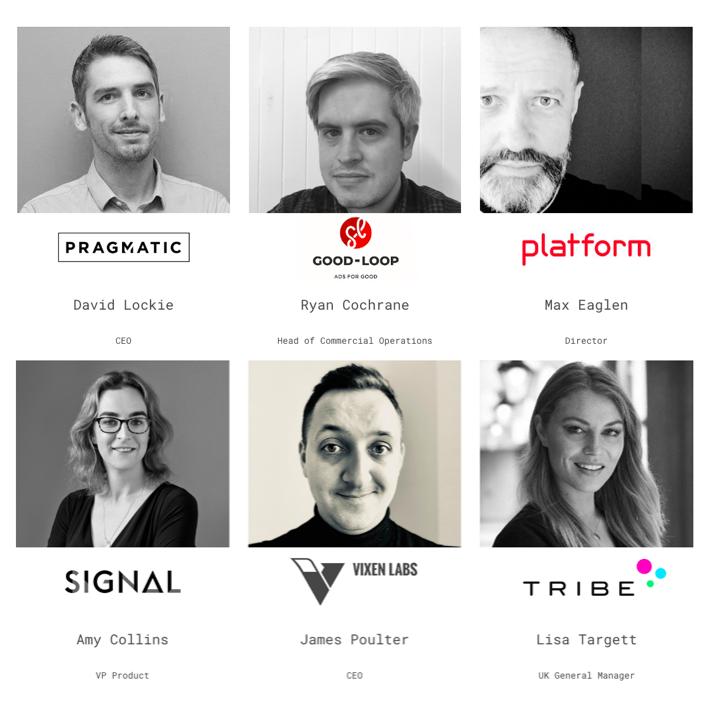 Speakers & panel:
David Lockie, Founder & CEO @ Pragmatic
James Poulter, Founder & CEO @ Vixen Labs
Ryan Cochrane, Head of Commercial Operations @ Good-Loop
Lisa Targett, UK General Manager @ Tribe
Max Eaglen, Director @ Platform Group
Amy Collins, VP Product @ Signal AI
And expertly hosted by David Savage @ Tech-Talks
Attendees across Dennis, Time, Which?, Sony, Asos, Financial Times, Hootsuite, Stylist, Unilever, IBM, Octopus, JLL, JC Decaux, Hearst, Lonely Planet, ITV, Wall Street Journal, BNP Paribas, Raconteur, EE, DAC Beachcroft and more.
Join us at the Ace Hotel, Shoreditch, one of London's best boutique hotels, for an afternoon of informative talks followed by networking and drinks at the rooftop bar with views across the city.