Description
PACE is a quarterly conference which focuses on exploring the future of marketing technology.
Our February edition will focus on how businesses are building and shaping their martech stack. We'll be hearing from innovative start-ups, experienced big businesses, and industry thought leaders on the way in which they've used martech solutions to build and drive their business forwards.
Join us at the luxurious Clubhouse in Bank on the 28th February to gain inspiration and advice from the most innovative and forward-thinking figures in martech.
Following the conference, there will be the opportunity to get to know our speakers and chat with fellow marketing and technology professionals over a glass of wine and some nibbles.

SPEAKERS
We've got a fantastic line up of speakers at our February event! You can read more about them below.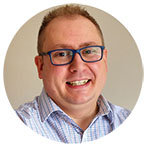 MACIEJ PIWONI, GLOBAL DATA STRATEGY MANAGER - SAGE
'Where rivers meet the sea. Connecting digital marketing data in Sage'

A short story on how to connect 1,000 marketing digital data sources in three months. How to accelerate digital transformation by connecting marketing, analytics, CRM stacks together. The biggest challenges and biggest wins.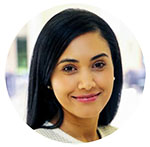 LEEYA HENDRICKS, DIRECTOR MARKETING ECEMEA - ORACLE
'Martech and 'marchitecture': Messaging that matters to customers'
In this session Leeya looks at what is a 'marchitecture,' and why should it be an essential part of your strategy? How it can bridge the gap between your technology infrastructure and your customers' needs. We are seeing a convergence of spend across technology, data, media and content. This means potentially less siloed initiatives as organisations begin to align with their customers and their needs. Ultimately, this better serves the development of martech stacks and drives deeper personalisation.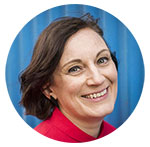 SARAH A LEE, MANAGING DIRECTOR - HOT TIN ROOF
'My bid to change the face of the industry that I have worked in for 20 years'
Since 1906 the press release has not changed. It's a formula that works. Journalists need facts. Companies have a story to tell. Everyone's happy.
Except for the companies that cannot afford to hire a PR agency. And the journalists bombarded daily by unusable irrelevant press releases. PR is broken. There is an invisible glass ceiling for company news and only a few stories make it through. The ever decreasing number of journalists left on shrinking news desks can deal with only a handful of sources, which means the majority of news goes unreported. Yet in a world of 24-hour news, the internet is hungry for content. And so I started my own revolution. My bid to change the face of the industry I have worked in for 20 years. This is my story of how I automated the process of writing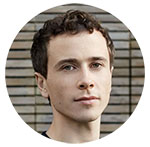 NICHOLAS OLIVER, FOUNDER - PEOPLE.IO
'The real value of personal data'
As big tech companies continue to grow while the gap between rich and poor grows ever larger, one asset remains 'in the fight'. Personal data is fast becoming the value centre of our digital economy, yet who has control of this data? Nicholas will discuss how people.io is giving people ownership of their data while demonstrating the importance across the future of the economy, technology and society as a whole.