Paediatric Asthma, Viral Induced Wheeze and Bronchiolitis
A FREE online health seminar for GPs, practice nurses and Allied Healthcare Professionals
About this event
BMI The Kings Oak, Cavell and Hendon Hospitals are holding a FREE online health seminar for GPs, practice nurses and Allied Healthcare Professionals currently treating patients with specific health conditions. This session will cover children presenting with signs and symptoms of Asthma, Viral Induced Wheeze and Bronchiolitis.
This session will offer guidance and support to health care professionals in the current COVID-19/Coronavirus pandemic and beyond.
Dr Neeta Patel, Consultant General Paediatrician at BMI The king's Oak and Cavell Hospitals in north London, will present a live online education session aimed at healthcare professionals treating children presenting with signs and symptoms of Asthma, Viral Induced Wheeze and Bronchiolitis either remotely or 'hands on'.
Virtual attendees will be encouraged to engage with Dr Patel on this session.
This live online session will provide an excellent opportunity to:
• Be updated on the availability of diagnostic and medical care in the current pandemic
• Improve care and guidance for your patients
Dr Neeta Patel, Consultant General Paediatrician
Dr Neeta Patel is a General Consultant Paediatrician with Allergy interest, whose private practice is based at The Kings Oak Hospital in Enfield, north London. In the NHS she is based at The Whittington Hospital in Archway. She set up the childrens allergy service in 2006, and has run 1-2 allergy clinics a week since then. As lead for paediatric allergy, she oversees the management of children seen within the whole service which now sees over 1000 children/year as outpatients and approximately 500 children per year as day cases as well as children admitted to the ward with acute allergy conditions.
Dr Patel has delivered regular training programmes for local GPs, health visitors and trainee doctors on recognising and managing allergy in childhood and provides ongoing training for trainee doctors and nurses in the hospital. The allergy service has been developed around the needs of the families, providing clinics in the hospital and local community, and with a team of professionals including GPs. senior allergy nurses and dieticians who all work across hospital and community and also provide education and training to families, childminders, nurseries and schools.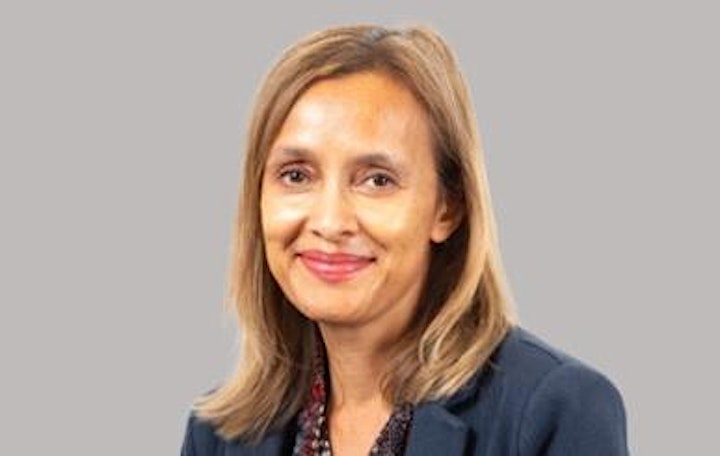 This online event is free to attend via Microsoft Teams, but you must register to receive the correct MS Teams link and to ensure you receive your certificate of attendance after the event.
Presentations will start at 1pm.
Organiser of Paediatric Asthma, Viral Induced Wheeze and Bronchiolitis
BMI The Kings Oak & Cavell Hospitals are part of BMI Healthcare, Britain's leading provider of independent healthcare with a nationwide network of hospitals & treatment centres, 15 of which are in and around London, performing more complex surgery than any other private healthcare provider in the country. Our commitment is to quality and value, providing facilities for advanced surgical procedures together with friendly, professional care. To learn more about our services, please visit our website www.bmihealthcare.co.uk/cavell