Paediatric Dysfunctional Breathing Course: Pre-conference Masterclass / PG course, 3rd King's JP Paediatric Respiratory Conference

Tuesday, 4 April 2017 from 09:00 to 17:00
Event Details
Paediatric Dysfunctional breathing Course: 4th April 2017 Pre-conference Masterclass / PG course, 3rd King's JP Paediatric Respiratory Conference

Paediatric Dysfunctional breathing Course: Diagnosis to discharge and everything in between.
---
3rd King's John Price Paediatric Respiratory Conference
04th April 2017
Preconference Masterclass / Workshops / PG course
Venue: Weston Education Centre, King's College Hospital, Cutcombe Road, London SE5 9RJ
Paediatric Dysfunctional Breathing: diagnosis to discharge
This session focuses onphysiology and function of sleep, investigations and long term consequences of sleep disordered breathing. The session will also discuss interpretation of home oximetry & respiratory sleep studies and case based discussions.
9:00

Registration

9:30

Introductions and Introduction to Dysfunctional Breathing           

Dr Nicki Barker

 

This session will aim to cover:

§

 

What is dysfunctional breathing

§

 

Indicators of dysfunctional breathing

§

 

Diagnostic strategies

§

 

Typical presentations

10:10

Co-morbidities and contributing factors                                                                  

Dr Louise Fleming

 

This session will aim to investigate the relationship between dysfunctional breathing and other conditions including:

§

 

Asthma

§

 

Reflux

§

 

Rhinitis

§

 

Psychological considerations

11:00

Coffee / Tea

11:30

Basic and advanced diagnostics                                                                                 

Dr Paolo Pianosi

 

This session will aim to cover the role of:                            

§

 

Spirometry

§

 

Simple exercise testing

§

 

Complex exercise testing including CPET and Laryngoscopy

12:40

 

Patient pathway and the MDT approach                                                                

Dr Louise Fleming

 

This session aims to cover:

§

 

DB service requirements

§

 

The role of the MDT

§

 

Improving the patient experience

 

13:00

Lunch



 

2.00pm

Therapeutic intervention strategies                                                       

Dr Nicki Barker

 

This session will aim to cover:

§

 

Assessment tools                   

§

 

Aims of treatment

§

 

Framework for interventions

§

 

Anticipated outcomes

2.45pm

Workshop case studies

Dr Nicki Barker, Dr Louise Fleming, Dr Paolo Pianosi

 

This session will aim to promote:

§

 

Application of learning to real case situations

§

 

Interpretation of diagnostic information

§

 

Discussion of different management options

§

 

Multidisciplinary working for patient benefit   

 

Coffee Break

4.00pm

Trouble shooting and questions/discussion      

Dr Nicki Barker, Dr Louise Fleming, Dr Paolo Pianosi

                                   

This session will cover:

§

 

Barriers to success

§

 

Approaches to challenging patients

Opportunities for questions/discussion and closing remarks

4:30pm

End 

 

 
When & Where

Weston Education Centre
King's College Hospital
Cutcombe Road,
SE5 9RJ London
United Kingdom


Tuesday, 4 April 2017 from 09:00 to 17:00
Add to my calendar
Organiser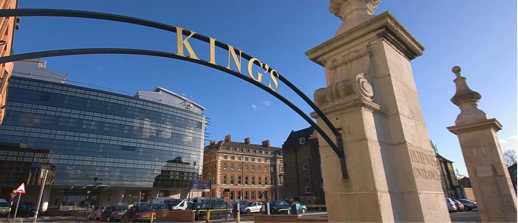 www.paediatricrespiratory.com
For further information please contact
Dr Atul Gupta,
Consultant in Paediatric Respiratory Medicine
Conference Director 
Email: paediatricrespiratory@gmail.com