Location
Painswick Rococo Garden
Gloucester Road
Painswick
GL6 6TH
United Kingdom
Visiting Painswick Rococo Garden
About this event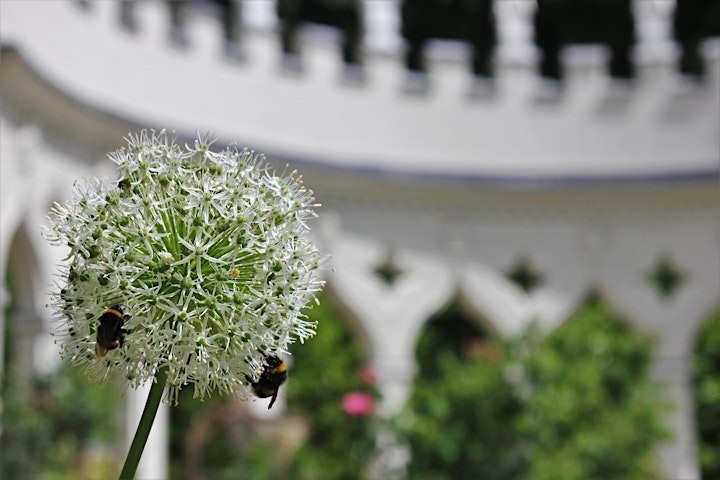 We are very much looking forward to welcoming you to the Rococo Garden. Please ensure you comply with current government guidance when planning your visit: https://www.gov.uk/coronavirus
We've made a few changes to how we operate to reduce the risk of spreading coronavirus. These include:
– We ask you please to follow government health advice and do not visit if you are showing any symptoms of coronavirus. To find out more about these, please visit the NHS coronavirus pages at https://www.nhs.uk/conditions/coronavirus-covid-19/ In line with current (January 2022) Government measures, we request that all visitors (aged 12 and over) wear face masks when indoors, unless you are exempt. You do not need to wear a face covering if you are seated and enjoying food or drink in our Café.
– We are implementing social distancing measures to ensure government guidelines are adhered to, including a one-way route past our till point, as well as into and out of and around the Garden. Please be aware that our temporary exit route is not suitable for those with mobility difficulties.
- Our opening hours are 10am-5pm with the last available entry slot between 2.30-3pm.
- Our Café is open, operating a simple takeaway service of hot and cold drinks, cakes and crisps.  Light lunches will be available12noon-2pm. Last orders will be taken in the Cafe at 3.30pm. The Garden gates are locked at 5pm.  Dogs on leads are very welcome, as usual. We have a small number of picnic tables on site.
– Payment is welcome by card or cash. Cardholding members of Historic Houses and Rococo Garden Friends will be welcomed free of charge, as usual. We do not accept RHS membership cards until 1 March.
– We have installed temporary perspex screens at the till points to enable transactions to be carried out more safely.
– Doors and gates will be left open where possible to minimise the touching of surfaces and a regular schedule of cleaning of touchpoints will be in place.
- We can only allow one email address per booking and we are limiting each booking to 6 tickets in total.   Children under four do not require a place to be booked for them. The personal information we collect will be stored safely and legally and will only be used for the purpose of your visit to the Garden.
- You will be given a choice of a 30 min arrival time slot during the day - once allocated, please arrive at any time during this 30 min time slot. We would like to avoid everyone arriving at the beginning of each slot ideally. You will need to bring your confirmation tickets with you to show on arrival.  We will take payment for admission or ask to see your membership card (eg for Friends of the Garden or Historic Houses) when you arrive.
- In the event of severe weather conditions, the Garden or parts of it may be closed at short notice for your safety. If this is the case, we will endeavour to let advance bookers know, by email, and in case of part-closure, a reduced admission price will apply.
We look forward to your support – and remember, every penny you spend helps support our charity to look after this lovely place. If you would like to donate to support our work, please visit https://www.rococogarden.org.uk/donate/