Event Information
Refund Policy
Contact the organizer to request a refund.
Eventbrite's fee is nonrefundable.
In this session we will sketch from an image a jar of flowers and then use watercolours to colour them in.
About this Event
This session is designed for people who have never painted however it is just as good for those who are intermediate as its great practice.
During the session we will sketch from some images you will be emailed and then we will talk about the process of panting the flowers as we are painting the sketch. Copying from an image is a good exercise and helps develop our painting and composition skills.
Once booked, I will email you a selection of images and some pencil sketches of the flowers. If you want to use tracing paper then feel free. It would easier if you can print the images out - if you can not then contact me and I will send some out in the post.
The session is 90 minutes however it is likely, and is best in all honesty, that the painting will take longer (patience is the secret with watercolour) - so there is no need to rush to finish just enjoy the painting.
Materials
I pin my paper down to a book or a board using masking tape around the edges as this helps fight the natural lift and curling of the paper once you start applying water and paint.
Paints
I will be using an Aztec watercolour set (these are also known as pans) and the paint is hard in little blocks you add water to each block. This is my preference, I find it easier and therefore paint more confidently - before settling I encourage you to try both. You can get amazingly good deals both in local shops and also on-line. I would not spend more than £10 (including postage).
Paper
I will be using Winsor and Newton A4 Watercolour hot pressed 100% cotton 140lb paper. This cost £31 for 20 sheets. This is expensive but I have found on the zoom this works better than my cheaper alternatives so I am reacting to the medium.
For beginners you can purchase multi-media or watercolour ringed pad from local shops or online for under £10 for 20 sheets. I do not recommend spending more than that.
I will be cutting my A4 sheet in half and using that (A5) as it is a good size to start exploring a new picture.
In the session we can talk about all the different kinds of paper there are for watercolour, as there are gazillions of different kinds and what we might use each one for.
Normally I say paint on anything and when learning watercolours I encourage you to try them out on everything from printer paper to cardboard. This will help you to learn the ratio of water/paint you require with watercolours and improve your skills.
Pencils
For our sketch I will be using a 2H or 4H pencil as these leave good but light marks once erased.
Water
You will require two jars of water and we will need to change the water regularly during the session.
Mixing Tray
I use the side of my tin for mixing but you can use a plate - I use a ceramic tile as well sometimes.
Brushes
I will be using brushes from the Royal and Langnickel Golden Taklon classroom brush selection - I get these for £10 a box for 30 brushes and for practice and cost I have not been able to beat them; Sizes 3,6,10 round brushes and Sizes 4,8,12 Flat which are perfect for this exercise.
Flats are especially good for this exercise
Spills Kit
Always have something to clean up in case you knock something over - you can rescue watercolours with a hastily applied piece of fabric if water is spilt.
Other Bits
If you have some cotton strips handy these are excellent for removing water if you create a puddle. Cling film and salt can be used to add to the painting to create texture so have a little of each handy.
Zoom
All the sessions take place on Zoom so you need a Smartphone or Tablet devices to be able to join the group. We can give any one who isn't used to zoom a tutorial before the session.
If you have any suggestions then just give us an email or a call and we will be happy to discuss anything with you.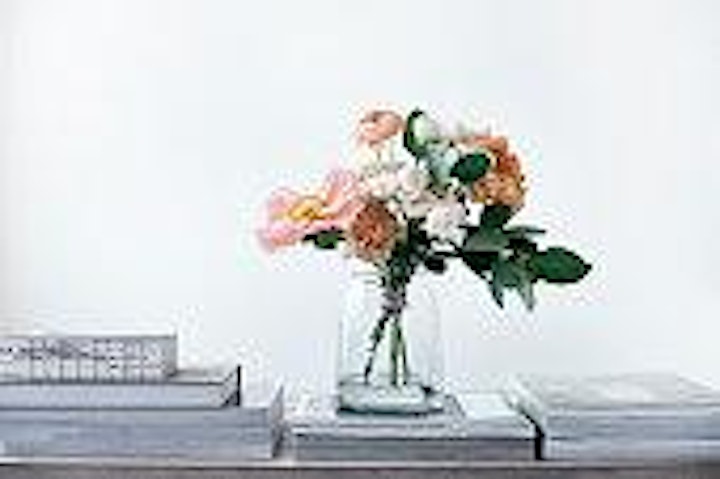 Date and Time
Location
Refund Policy
Contact the organizer to request a refund.
Eventbrite's fee is nonrefundable.