Sales Have Ended
Registrations are closed
Please fiollow our profile page for all future events.
Sales Have Ended
Registrations are closed
Please fiollow our profile page for all future events.
Painting with Lights . A chance to get creative with a camera in a new way. Using creativity to explore future possibilities.
About this event
Our new Wave of Change programme is launching in 2020!
PIE Ltd and The Goodness Collective CIC have teamed up to bring women who are not currently working in Stockport a programme of events to allow you to take the time, space and the support you need to explore your ideas for creating a future that works for you.
This whole programme is FREE for you to attend. We have secured funding from the WEA through their European Social Fund (ESF) Community Grants Scheme. Which means the programme we provide won't cost you a penny.
We understand that life changes A LOT for women, and we face so many changes and challenges along the way that we can often find ourselves a bit stuck, unsure of where to go next and how to progress from other responsibilities to being our own person again.
Whether its motherhood, redundancy, never really finding our thing or just difficult life circumstances there are a whole host of reasons women can find themselves out of work with no clear idea or plan about what to do next.
We want to help. We've been there!
Beth and Simone who lead on the programme have over 30 years collective experience of working across the public, private and voluntary sector. We will be looking to create an engaging and where possible, personalised programme to support your needs and help you to find what the right next step is for you. Goodness knows we know a traditional full time 9-5 'job' doesn't work for many of us. We would love to welcome you on board and find out how we can assist.
In order for you to see if this is right for you, we will need to know that you are a Stockport resident and not currently in work. Due to funding restrictions linked to these criteria, you will need to provide us with some evidence of this. Other than that, a commitment to attend sessions regularly, an open mind and a willingness to get involved is all you need. We can even support those who need financial assistance with their bus travel where required.
We know time is a luxury that we often give to everyone else but not to ourselves, make a 2020 commitment to YOU. You deserve a few hours a week to explore your potential and future possibilities and we want you to have just that.
Come and see if its right for you by attending our drop in and/ or one of our engagement activities. We have designed some creative workshops around photography, recycling and social media activities, to give you the chance to see the sort of things we'll make available to you and if you want to sign up to the full programme commencing in March 2020. We only have 20 places on the full programme so be quick and register your interest in an engagement activity today.
Our engagement activities can be booked through Eventbrite. If you aren't familiar with Eventbrite (that's one of the things, we'll support with on the programme too) then email or call us and we'll register you online. We want this opportunity to be open to ALL women regardless of education level, digital skills or past experience. If there is something stopping you and you want to discuss in further detail before you come along, Simone will be available at our advertised drop in session or by calling or emailing on the details below.
Let's create a 2020 you will look forward to! See you soon 😊
info@waveof.co.uk
07803250570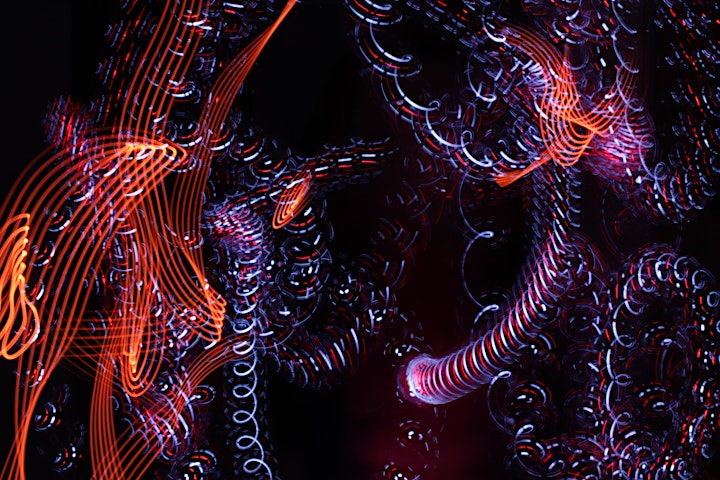 Organizer of Painting With Lights - Helping Women Explore their Future Potential
We are a community interest company based in Stockport, Greater Manchester who support the voluntary, community and social enterprise (VCSE) sector to make mutually beneficial connections with the business community and public sector partners.
We run events that support those in the VCSE sector to network, learn, access support and look after their own well being.