PAISA - Films of 1947

Tuesday, August 29, 2017 at 8:30 PM (BST)
Event Details
Films of 1947

PAISA
Dir.: ROBERTO ROSSELLINI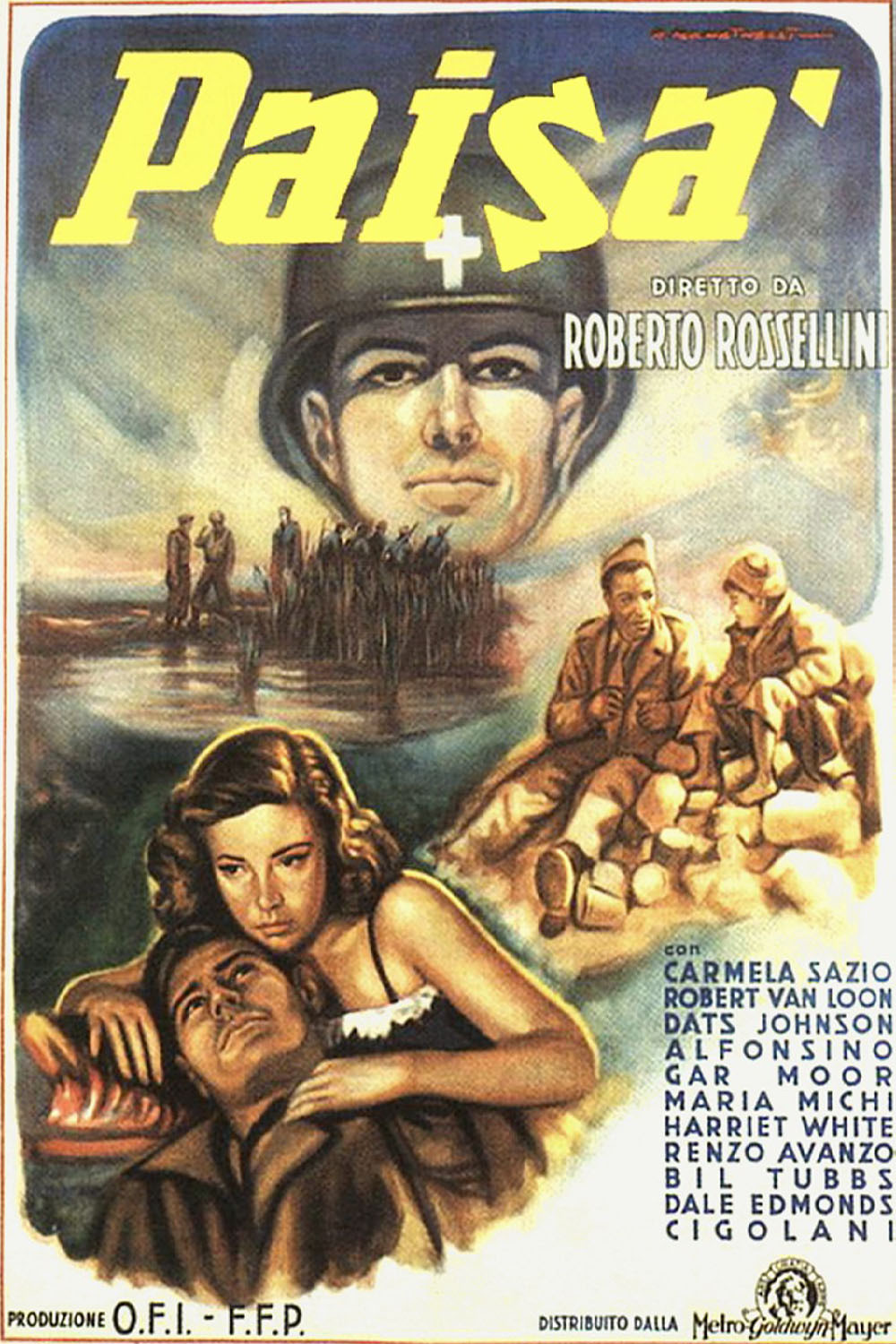 Roberto Rossellini's Paisà (Paisan) is a composite film each of whose six episodes reflects on the Battle of Italy (1943-45) in a different region of the country, among them, Sicily, Naples, Rome, Florence and the Po Valley. The result is an epic national portrait. Was Rossellini influenced by the preceding year's Battle of the Rails, by René Clément, which consists of vignettes of the French Resistance—a rare French neorealist work? Regardless, Paisà's final episode, which depicts a slaughter of partisans, achieves the sledgehammer force of Rome, Open City (1945), which very nearly ends with the execution of a priest sympathetic to the Resistance. Paisà shimmers with a tragic sense of the cost of Italy's struggle against the Germans before, during and after liberation.
     The Naples episode involves an African-American soldier, a military police officer, whose boots are stolen by a shoeshine boy. When he goes to the boy's "home" to retrieve his property, the young soldier discovers the impoverished world the war-orphaned child inhabits. The soldier has told the boy that his American home is a shack to which he doesn't want to return; he, too, is familiar with desperate poverty. He leaves the boots.
     Another episode also involves an American soldier. During the liberation of Rome, he meets an innocent girl, Francesca. Later, without recognizing her, he becomes her john. But the film reverses chronology, presenting the earlier time as a flashback, the soldier's reminiscence, when he is with the prostitute. He tells her how much he wants to meet Francesca again. She tells him she can arrange it—although, in a sense, she cannot. In any case, he doesn't show up for the arranged reunion.
     Paisà is radical in its formal aim. Rossellini contests traditional "plottedness"; the film's episodic nature reduces "story" by multiplying it.
-Dennis Grunes
 .
FILM STARTS AT 8.30 PM
126 mins

Please do not eat in the cinema
 .
Please DO NOT book a seat if you are not sure of your availability! Seats are limited and each booking reduces the number of seats available to others. If you cannot attend, please cancel your reservation as soon as possible by going to "MY TICKETS" on the email from Eventbrite: this will release your seat to someone else.

If the film is SOLD OUT, there will be an automated waiting list, which will contact you if/when a seat becomes available.

Upon leaving the cinema, please make a donation towards our running costs and support your club.  Thank you!

When & Where

Sands Films Cinema
82 Saint Marychurch Street
SE16 4HZ London
United Kingdom


Tuesday, August 29, 2017 at 8:30 PM (BST)
Add to my calendar
Organizer
Sands Films is a busy film studio and production facility set up in an 18C warehouse
in Rotherhithe since 1975.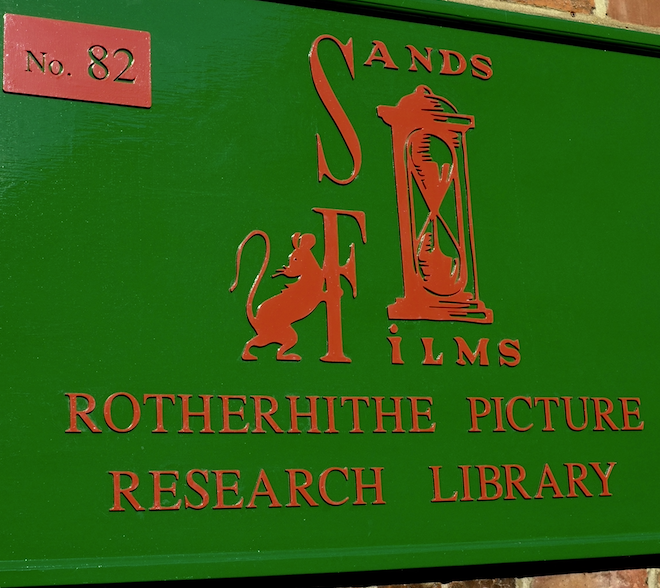 In 2005 Sands Films started a Cinema Club in its screening room.
The popularity of these weekly sceenings has triggered more screenings and events open to the public.
All bookable events or screenings are listed here:
CINEMA CLUB
ANGLO-RUSSIAN CULTURE CLUB
LIVE STAGE STAGE PRODUCTIONS
CONCERTS
Most screenings are free but donations are welcome: the loo paper, the business rates and the power all still have to be paid!
Live events have a charge to pay performers.
To join the weekly mailing list:  http://eepurl.com/h8aTE
Private and corporate events can also be booked.