Paisley Food & Drink Festival 2019 - Children's Food Games & Workshops with...
Description
Children's Food Games & Workshops with Captain James Tea Cook (
GAMES – SINGING & DANCING

)

Captain James Tea Cook be getting yer kiddywinks to be eating more vegetables, at least 5 portions of veg a day choosing one from each colour of the rainbow.
What are the Workshops?
Empowering and incentivising kids (and their parents) to eat more fruit and vegetables
Every workshop begins with a warm up and summary of the 5 principles of health (with some 'magic')
* Eat 5 a Day - a rainbow of at least 5 different coloured vegetables every day. The vitamins, minerals and anti oxidants in veg help fight disease.
* Wholefoods not half-foods - Eat foods in their most natural state - So many nutrients lost when you make white bread, by law you have to add a few back in. Fibre, minerals and especially B vitamins often removed from from grains help reduce risks of disease.
* Eat fats for your brain .Omega 3 fats found in nuts and seeds, some green leafy salad vegetables and algae are ESSENTIAL for brain health and all the body's cells
* Drink Water and Tea not sugary wee. Your brain can't work properly if it's not hydrated.
* Sing, Dance and Play - Make sure your muscles practice what they are there for, especially your heart muscles and get out in the sunshine. Oxygen and Vitamin D vitally important for vitality.
(everything is 100% plant-based so suitable for vegans)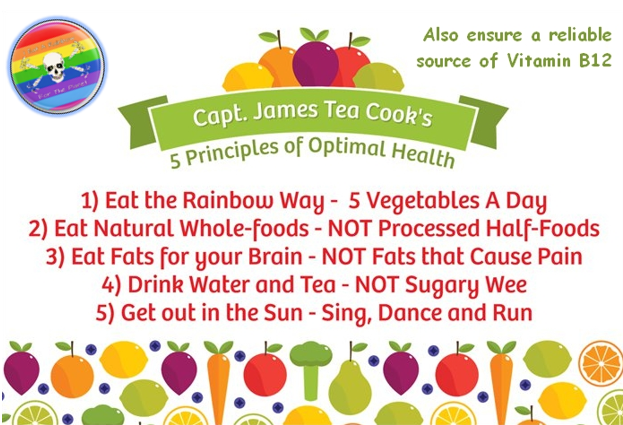 Who can attend?
- FREE event open to EVERYONE
- Suitable for 5 years +
- Dairy allergy friendly
- 20 children per session
- Wheelchair accessible
Where?
- Abbey Close (Pagoda tents outside Paisley Abbey)


When?
Saturday 27th April 2019
14.00pm - 14.45pm
For more information email: events@renfrewshire.gov.uk
paisley.is