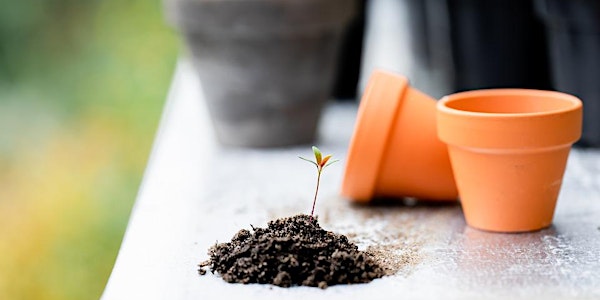 Paisley Food & Drink Festival - Paint a Terracotta Pot with CamperPlants
Location
Paisley Abbey Close
Paisley Abbey Close
Paisley
PA1 1JF
United Kingdom
Paisley Food & Drink Festival 2022 - Paint Your Own Terracotta Plant Pot with CamperPlants
About this event
Description
With Spring in full swing, why not come along to this fun creative workshop where you can paint your own terracotta plant pot using acrylic paints, and take home broad bean seeds and a wildflower heart to plant at home?! Spring is the perfect time to try growing your own plants, and even better when you can eat them once they grow! Your wildflowers can be planted anywhere, and are great for bees and other insects which keep our planet happy, and our bees smiling.
Who can attend?
FREE event
Suitable for 5 years +
10 children per session
Wheelchair accessible
Where?
When?
Saturday - 30th April 2022
12:00-12:20
12:30-12:50
13:00-13:20
13:30-13:50
14:00-14:20
14:30-14:50
15:00-15:20
15:30-15:50
16:00-16:20
16:30-16:50
For more information e-mail: events@renfrewshire.gov.uk
paisley.is