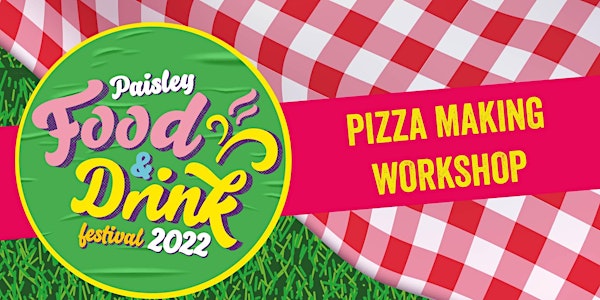 Paisley Food & Drink Festival - Pizza Making with Hub International
Location
Paisley Abbey Close
Pagoda tents outside Paisley Abbey
Paisley
PA1 1JF
United Kingdom
Paisley Food & Drink Festival 2022 - Children's Pizza Making Workshops with Hub International
About this event
Description
Don your aprons and get messy as you roll out your own dough, then pick your own pizza toppings and make your own pizza.
Who can attend?
FREE event
Suitable for 5 years +
Not suitable for kids with food allergies (milk, nuts, soya, wheat)
24 children per session
Wheelchair accessible
Where?
Abbey Close (Pagoda tents outside Paisley Abbey)
When?
Saturday 30th April 2022
Session 1 – 12:00 – 12:30
Session 2 – 13:00 – 13:30
Session 3 – 14:00 – 14:30
Session 4 – 15:00 – 15:30
Session 5 – 16:00 – 16:30
Session 6 – 17:00 – 17:30
For more information e-mail: events@renfrewshire.gov.uk
paisley.is