Description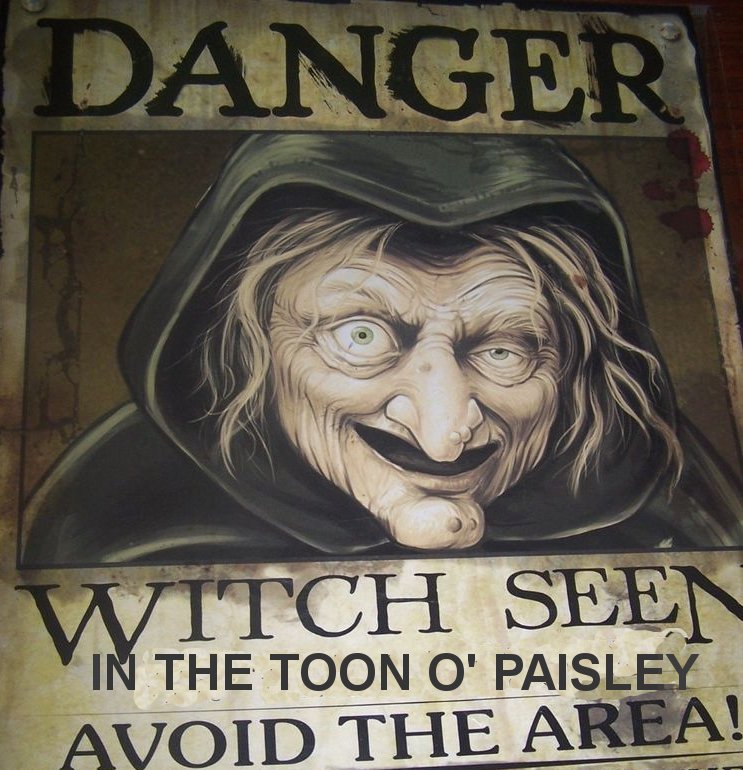 Welcome to our Paisley ghost Walking Tour. ...The tour is a walking tour around paisley's old town featuring the town's dark secrets and locations with the scariest stories.
By day Paisley is a bustling town– but at night the old buildings take on a more sinister air…
Paisley's 800 years history of murder, torture, hangings and plague has left a haunting legacy on Paisley's old town and at night ghostly apparitions walk its streets.

The most spectacular part of the tour is the famous (Christian shaw trial of the seven witches) executions on the in 1697.
The tour is a walk-through Paisley ending at Gallow Green, Queen Street, Paisley,
This is the location of - the execution of the seven witches in the Gallow Green.
Join us for a journey back in time.
And you too will experience the dark secrets of historical Paisley, Scotland's largest town.
Our events fill up quickly, so don't delay – Book tickets NOW to avoid disappointment!!
---
Adult Witches and Warlocks £5
Child Wizards and Sorcerers £3
Free Booking Spooky Mobility Scooter Hire Phone: 0141 889 0441