About this Event
As the birthplace of Wild Frontiers and the country we consider our spiritual home, we are thrilled that William and Kate's royal visit has put Pakistan, its fascinating regions and welcoming people back in the limelight.
Join Wild Frontiers and our founder, Jonny Bealby, who will share his love for travel in Pakistan, having first set foot there after trekking across the border from Afghanistan over 20 years ago.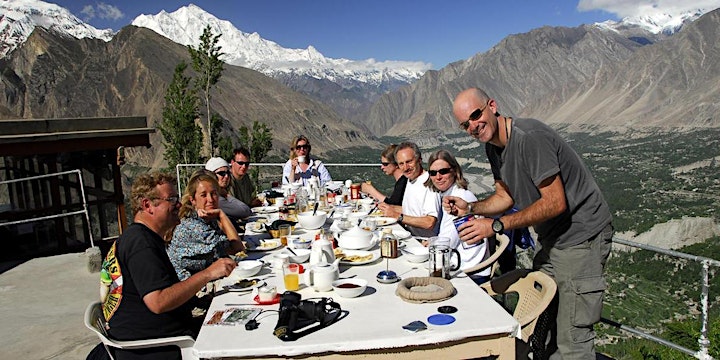 Returning almost every year since, hear about his adventures, both personal and as a tour leader, through the awe-inspiring mountain landscapes of the north, its vibrant towns and cities and the lifelong friendships forged along the way.
Wild Frontiers has been running tours to Pakistan, changing the perception of travelling in this captivating country, for over 17 years.
__________________
Your £12 ticket price includes a drink and a donation to the Wild Frontiers Foundation. Please arrive at 6:30pm to enjoy a glass of wine, beer or soft drink before the talk start at 7pm.