Description
PALACE OF CULTURE: WEEK 4
Inspired by Eastern European clubhouses for workers, Newlyn Art Gallery has been transformed into an establishment of recreational activity. Hosted by a different Cultural Secretary each week, The Palace of Culture
will nourish both body and mind with workshops, performance and other stimulating pursuits designed to fight cultureless leisure.
RESISTANCE - A Short Guide to Self-Improvement
Cultural Secretary: Ella Frears
ALL EVENTS ARE FREE BUT MUST BE BOOKED follow on twitter - @Resist_Newlyn for any updates
for any enquiries call Newlyn Art Gallery - 01736 363715
or email: ellafrears@hotmail.com
On show all week - New short films/video art by:
Myrid Carten
Maudie Gibbons
Astrid Newman
Rowan Wigley
Zillah Bowes
Poetry - 'How to be a Dream Girl not a Doormat about the 'Ex' - Kathryn Maris

Photographer in Residence for the week - LUCY TAYLOR
---
---
SAT 8 APR
12.30 How to be Better
Book yourself in for an 8-minute crit. with one of our artists and writers. Bring one piece of work – visual or written (max. one page). Visual artist - Naomi Frears. Writer - Ella Frears
SELF HELP / SELF ERASURE /
HELP ERASURE / SELF SELF
2 - 4pm

Drop-in Session (no booking necessary)
Ella Frears & Naomi Frears
Working on pages from old self-help books - we'll be using simple print techniques and collage to create images and erase words to form new texts. Come and watch or make your own.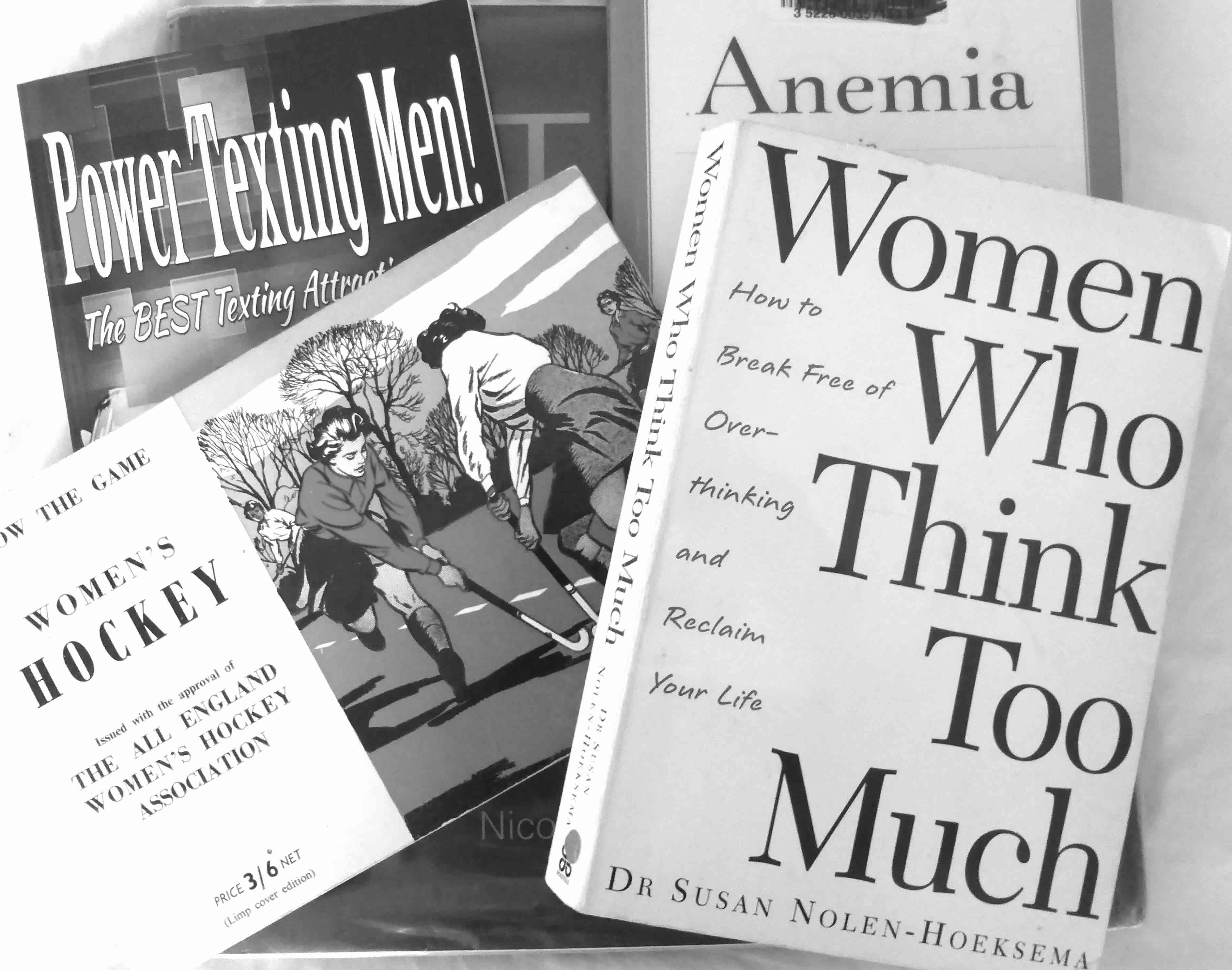 ---
MON 10 APR
12.30 – 14.00 How to Write the Self / Forget the Self
Ella Frears
Drawing from personal experience, we'll do a few low pressure writing exercises to get you started. Looking at poets who write confessional poetry as well as poets who resist the self within their work, we'll begin to shape our writing, discussing the form the 'I' takes within a text and what happens if you push your voice beyond what is 'true'. Writers of all levels of experience welcome.

Ella Frears is a current Jerwood/Arvon mentee, a trustee and editor of Magma Poetry and was shortlisted for Young Poet Laureate for London 2014. She has had work published in Lighthouse, Poems In Which, The Stockholm Review of Literature, The Emma Press and the Moth among others. She was shortlisted for the Jane Martin Poetry Prize, the Bridport Poetry Prize and has completed commissions for Tate Britain, The Olympic Park and Women of the World Festival at the South Bank Centre.
---
TUE 11 APR
11.00 – 14.30 How to be Unfamiliar with familiar parts of yourself
Antosh Wojcik
Using extracts from Miranda July's 'No one belongs here more than you' and the poetry of Sharon Olds, Aziza Barnes and Patricia Lockwood, we will create a sound circle of text that redefines the familiar parts of ourselves as unfamiliar. We will curate miniature soundscapes for our writing and record sounds of ourselves that are not translatable into text.
The aim is to gain familiarity with our text as sound, to undercut our nervousness with sharing, to listen and resist being perfectionists; to get closer to being OK with our unrefined unfamiliarity.
The recordings and curated soundscapes will be collated into a sound collage, hosted on http://post-everything.com/. All contributing writers from the group will be credited and emailed copies of the work for their own use.
Antosh Wojcik is a poet, performer and facilitator. He is a Lecturer of Poetry and Creative Writing at University of Winchester. He is one half of Post Everything, a sound art duo. Resident Artist at The Roundhouse and a member of the Burn After Reading community. Penned in the Margins is producing his cross-arts drumming and poetry show about dementia, 'Building A Voice-Percussion Gun to Kill the Glitches In Memory'.
---
WED 12 APR

13.00 – 15.00 How to Learn a Body
Rachel Long
How many stories do we have inside our bodies?
Join us for a exploration of the vessels we live inside. We'll problematise and strange-ify what they are and mean to us. We'll pull them apart, peer inside, and put them back together again - hopefully in the form of a poem. We'll look at some excellent examples of poet explorers who went before us - Sharon Olds, Warsan Shire and Lucia Berlin. Fear not if none of these women are familiar to you yet. This is an exploration of the new and what we thought we knew about ourselves.
Photo: Amaal Said
Rachel Long is an alumni of the Jerwood/Arvon Mentorship scheme (2015-16) and current assistant tutor on the Barbican Young Poets programme. Her poems have featured in Magma, The London Magazine, and The Honest Ulsterman. She is the leader of Octavia, a poetry collective for women of colour, housed at Southbank Centre, London. Octavia have been commissioned by BBC World Service, The Serpentine Galleries, and have performed at Women of the World and The London Literature Festival. Inspired by Octavia and in partnership with Southbank Centre, an open workshop series, 'Telling Her Story' was set up in 2016.
---
WED 12 APR
19.00 – late Resistance
Electrifying readings from Rachel Long, Antosh Wojcik and James Trevelyan.
Hedluv + Passman. Pay bar, DJ King Louis, Little Wonder Cafe.
Photo: Hedluv + Passman
Hedluv + Passman are a rap duo from Redruth, Cornwall, UK. They perform "Casio rap", a genre where lyrics are laid over simple homemade beats. Their song "the future!" was used in the opening credits to Rhys Darby's comedy series Short Poppies. Launching in 2007, the duo were quick to make the BBC Radio 1 playlist and, after touring in Brazil in 2008, played Glastonbury Festival in 2009.
photo: James Trevelyan
James Trevelyan grew up in the Midlands and now lives in South London. He has an MA in Creative Writing from Royal Holloway. His poems have appeared in various print and online magazines, and in anthologies including Eyewear's Best New British & Irish Poets 2017. He works freelance for the Poetry School and is Sales & Marketing
Co-ordinator for independent publisher, Penned in the Margins. His debut pamphlet, DISSOLVE to: L.A., was published by the Emma Press in March 2016.
---
THU 13 APR
15.00 How to Start a Small Press
Digital publishing and digital poetry are thriving, but so too is the very small press. As larger publishers merge or drop their poetry lists, how does the very small press survive? What is it doing and how is it doing it?
Luke Thompson recently founded Guillemot Press, a small publishing project producing beautiful books of poetry, prose and art. Experimenting with print techniques and book forms, as well as digital content, Guillemot is attempting to embrace the breadth of publishing processes and to encourage play in both content and form while also encouraging collaboration, community and the building of relationships.
Today, Luke will give an introduction to his approach, championing the versatile, malleable and radical potential of the small press. During his talk he will show some easy ways of making quick ephemeral pamphlets at home.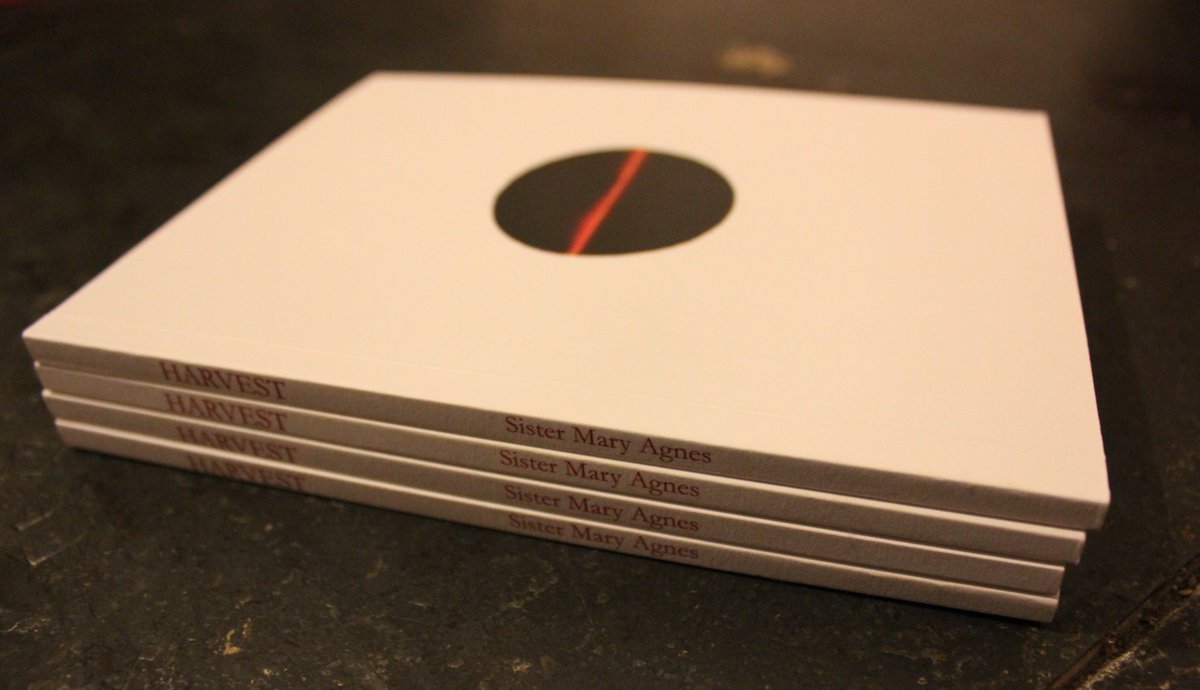 Luke Thompson is a writer, editor, publisher and lecturer from Cornwall. His biography of the poet Jack Clemo, Clay Phoenix, and his first sequence of poetry, the clearing (winner of the Michael Marks Award for Illustration) were both published in 2016. As a writer, he has also published short fiction and creative non-fiction. Luke has also edited several collections for Enitharmon Press, Francis Boutle and Common Ground, and he is a founding co-editor of The Clearing, an online magazine for new writing about landscape, nature and place. Through Guillemot Press, Luke has published (or is due to publish) work by many great writers, both new and established, including Melanie Challenger, Rowan Williams, Karl O'Hanlon, Robert Lax, Sister Mary Agnes,Rebecca Goss, Martyn Crucefix, Mona Arshi, John F. Deane and Thomas A. Clarke.
---
FRI 14 APR **** DUE TO ILLNESS TIFFANY WILL NOT BE LEADING THE SESSION *****
Instead there will be an informal writing workshop run by Ella Frears exploring how punctuation marks can change the feel of a text.
14.00 – 16.00 How to Write in Signs with Tiffany Anne Tondut
Taking a leaf out of Asterism: poems inspired by punctuation (laudanum, 2016) we'll explore, experiment and develop poetical text through typographical marks. Produce exciting work inspired by signs from the common comma to the astrological Asterism!
Tiffany is a poet, editor, publisher and tutor. In 2008 she was featured in Poetry News followed by appearances in magazines Rising, The Moth, Rialto and Magma. In August 2012 her debut chap-book the god of love is stained was published by Silkworms Ink and well received by Sabotage Reviews. She was an additional winner in the Troubadour International Poetry Prize, 2015. Tiffany is a regular on the gigging scene, having read for radio and performed at the Royal Festival Hall and The National Theatre in Wales. In 2016, she launched a new publishing company - laudanum - with debut anthology Asterism: an anthology of poems inspired by punctuation. Her debut pamphlet beautiful bastards / beautiful bitches is forthcoming.
---
SAT 15 APR
14.30 A Guide to the Tenor of Love
'After four movies, three concerts, and two-and-a-half museums, you sleep with him. It seems the right number of cultural events.' — Lorrie Moore Self-Help
Reading group. We'll discuss extracts from Lorrie Moore's Self-Help, looking closely at how she writes and what we might learn from her. All welcome, whether you love / hate / haven't heard of the book.
---
MON 17 APR
10.30 – 12.00 How to Breakfast
Bring a poem by you or someone else and/or your favourite breakfast recipe – read, discuss, listen, share. Croissants and mimosas.
---
---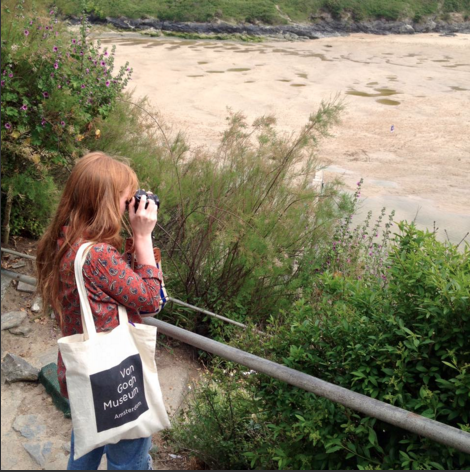 Lucy Taylor is an artist born in Manchester and is currently studying at Falmouth University.
Her practice stems from within the genre of institutional critique, working within the medium of sculptural intervention. She is also a member of Behave. an artist-run collective who work predominantly in the DIY art scene across the UK, creating zines and organising unconventional exhibitions.