Speakers engage in a roundtable discussion addressing questions around the process of decolonising narratives around Palestine in academia
About this event
The Centre for Decolonising Knowledge in Teaching, Research and Practice (DECkNO) invites you to the Roundtable...
'Palestine and the Decolonising of UK Academia'
25th June 2021, 2.30-4.00pm [Online]
Speakers: Dr Mezna Qato (Cambridge); Dr Malaka Shwaikh (St Andrews); Dr Mohammed Alruzzi (Bath); Dr Jason Hart (Bath) as facilitator and chair.
The Palestinians' experience of colonialism may be traced back to the Balfour Declaration of 1917. Over a century later, images from East Jerusalem, from Gaza, from towns and villages within the 1948 borders of Israel and across the West Bank remind the world that dispossession and bantustan-isation continue unabated.
Efforts to decolonise academia have been particularly attentive to the colonial history of Britain and other European nations. However, the ongoing colonisation of Palestinian society, economy and property is addressed erratically within staff and student-led initiatives. This webinar will explore the positioning of discussion of Israeli settler-colonialism within broad debates about decolonisation. Should Palestinian experience be more central to the decolonising agenda? If so, what change is required to achieve this?
At present the UK government is striving to impose the widely discredited IHRA definition of anti-semitism on English universities. Given that this definition indicates boundaries for articulation of Palestinians' experience of systemic racist violence by the Israeli state, how should those concerned with decolonisation of the academy respond?
Three Palestinian scholars from universities across the UK will engage with such questions before opening the event up for question and answer with the audience.
About DECkNO
Based in the Faculty of Social Sciences & Humanities (FSSH), at the University of Bath, the DECkNO Research Hub aims to explore the problem of Eurocentrism in the social sciences, arts and humanities, and to consider its socioeconomic, pedagogical and policy implications.
See more: https://www.bath.ac.uk/research-centres/centre-for-decolonising-knowledge-in-teaching-research-and-practice-deckno/
Are you happy to be added to our mailing list to receive our e-newsletter and more information about our activities? Please specify so when registering for the event.
Your details will be kept securely within the University of Bath, not shared with any third party, and we will only contact you with matters related to the Centre which we feel may of interest. View more details on how we store and use your data - https://www.bath.ac.uk/guides/data-p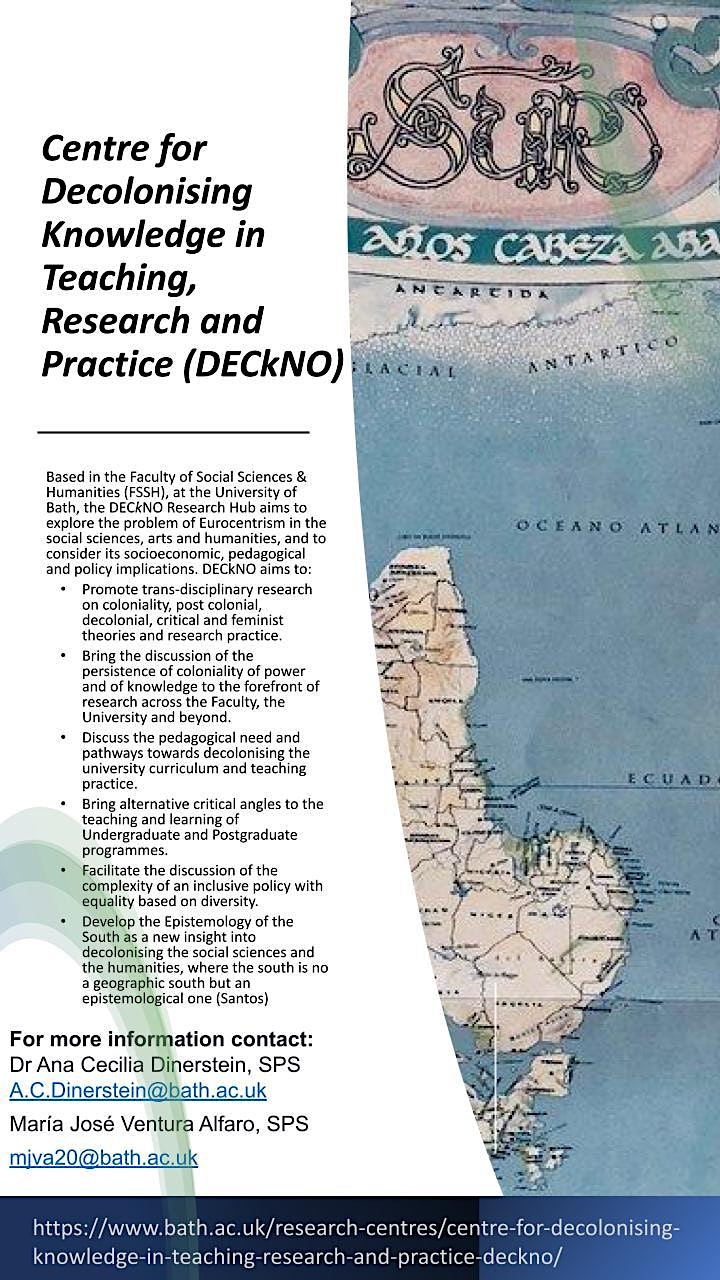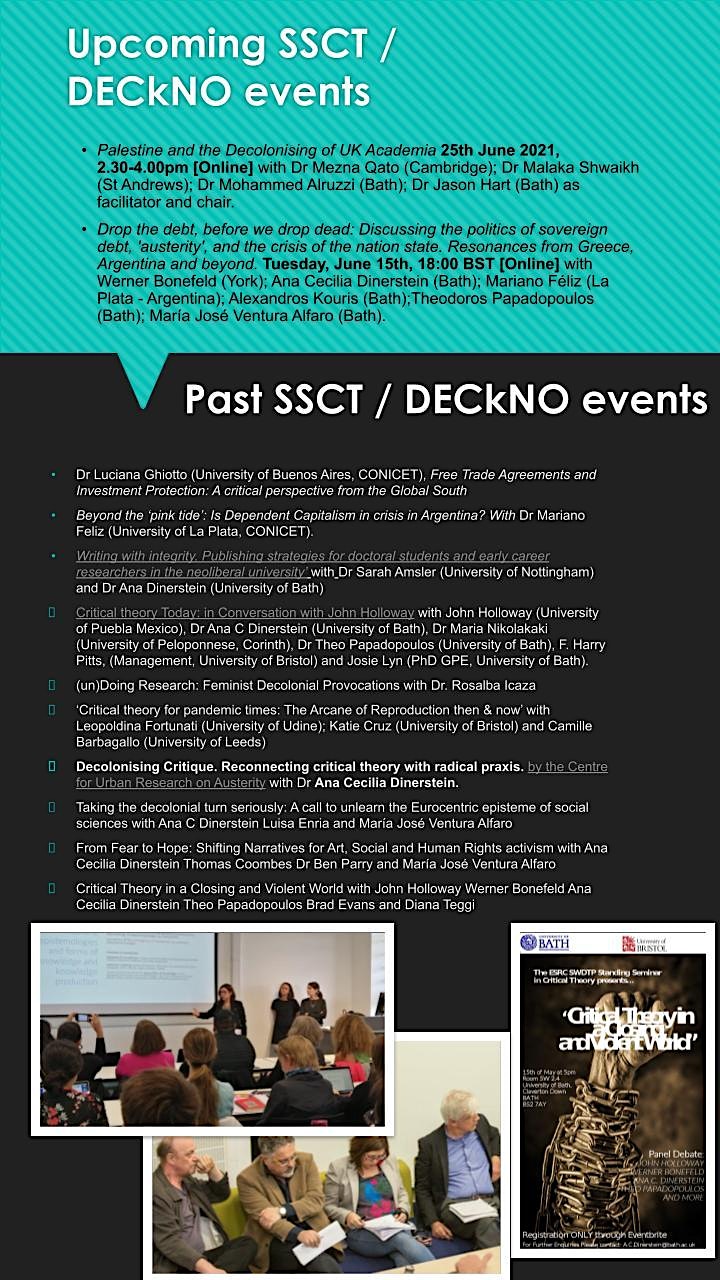 Organiser of Palestine and the Decolonising of UK Academia