Description
While the rest of Britain is slumped in front of the TV on May 18, watching the Eurovision Song Contest in Tel Aviv and wondering how its glib message of love between nations is going down in Hebron and Gaza, here in Bath we shall be enjoying a celebration of Palestinian music, culture and life, with Taisir Masrieh and his festival-prize-winning band Maram Oriental Ensemble from Tuscany, supported by Yara Salahiddeen (voice, percussion) and Martin Stokes (qanun) from Oxford Maqam.

You can get a taste of Maram's sophisticated fusion of Middle East and West here and here.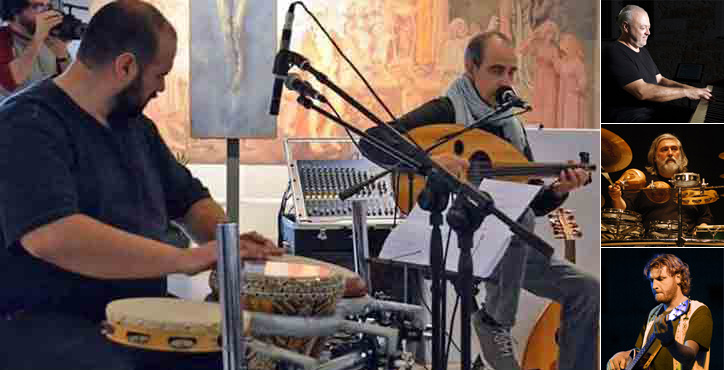 Palevision is a co-presentation with Bradford-on-Avon Friends of Palestine.

Organiser of Pal'evision – No Contest!
Bath Friends of Palestine exists primarily to raise awareness in and around Bath of who the Palestinians are and what their true situation is, as a corrective to the generally misleading images and narratives dominant in the mainstream media.
We aim to present authoritative talks and lectures every couple of months if possible, as well as occasional film screenings and other events.
To join our mailing list, go to bit.ly/BathFoP.