Pam Underdown's 'Action Accelerator' Workshop November 2016
Description
Are you an Aesthetic Doctor, Nurse Practitioner or Clinic Owner?
Pam Underdown is inviting you to pencil some much needed 'Time Out' in your diary on Sunday 13th November. For a full day at the Park Inn Hotel, Heathrow, Pam and her guest speakers will bring you up to speed with the latest marketing and business strategies for medical aesthetic professionals and guide you through your biggest challenges in private practice.

AGENDA:
09:45 – 10:00: Arrival, welcome and coffee / tea
10:00 – 11:00: Winning The Turf War: How to Out-Grow and Out-Smart Your Competitors – Pam Underdown
It's very easy to get wrapped up in what's happening inside your own practice, after all there's a lot to juggle – especially if you are an independent practitioner. But every so often you need to look over your shoulder to monitor your competitor's activities. In the first of this two-part interactive exercise, Pam will guide you through her process for casting a critical eye over the marketing strategies of your biggest competitors and how to score them relative to your own.
11:00 – 12:00: Presentation: The 'M-Factor': How to Use Press, Radio and Television Opportunities to Your Advantage - Tom Maddocks
Are you launching (or thinking of launching) a new treatment or product in your practice? Perhaps you have been playing footsie with the idea of expansion, opening a new clinic or hosting an event of some kind? Or maybe you would relish an opportunity to raise your profile by commenting on events in your area of expertise? In this presentation, Tom Maddocks from Media Training Associates will show you how to take advantage of the right media opportunities at the right time and make them work to the benefit of you and your practice.
12:00 - 12:30: Q&A with Tom Maddocks
12:30 - 13:30: Lunch
13:30: – 15:15: Winning The Turf War (Part 2): How to Out-Grow and Out-Smart Your Competitors – Pam Underdown
The conclusion of this essential exercise. By the end of this session you will have identified a number of opportunities to capitalise on. You'll have a much better understanding of your competitor's strengths (or perceived strengths) and how to counteract them. And you will have visibility and foresight of all the deficiencies in your own marketing that you can pursue before your competitors do.
15:15 – 15:30: Coffee Break
15:30 – 16:00: Business Transformation Spotlight: Pearls of Wisdom from Dr Eithne Brenner
Have you've ever wondered what it feels like to break through boundaries? Dr Brenner has broken through several on her journey with Pam and experienced remarkable growth and success with her clinical practice. But it didn't happen overnight. Dr Brenner had to let go of some old ideas and take a bold step outside of her comfort zone on more than one occasion. In this session, she'll be sharing some pearls of wisdom with us.
16:00 – 17:00: Presentation: The Pursuit of Profit: Patient Retention Vs Patient Acquisition – Pam Underdown
It's not what you earn, it's what you keep; you can be consistently and overwhelmingly busy but still struggle to pay the bills. In this final presentation, Pam will compare the business models of two practices that are almost identical in every aspect except for one critical factor which sets them worlds apart from each other financially. It's not location. It's not the size of their marketing budgets. It's the core focus of their business activities. One is focussed mainly on new patient acquisition, the other is focussed mainly on patient retention. Can you guess which one is the most profitable?
17:00: End of Workshop
If you could leave us a quick video testimonial before you go it would be greatly appreciated.
---
HOST PROFILE:
Pam Underdown, Founder and CEO Aesthetic Business Transformations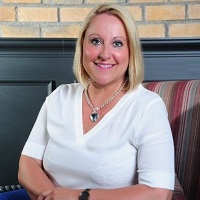 Pam Underdown is a business growth specialist who has been specialising in the aesthetics industry for over 10 years. Pam has over 25 years of sales, business development and marketing experience and works with aesthetic business owners who are serious about growing their business. She is a speaker, trainer and business coach and writes for five industry publications including Aesthetic Medicine, Aesthetics Journal, Independent Practitioner Today.
Pams signature training programme the '6D Patient Attraction System' will help you to attract and retain more of your ideal patients, implement marketing strategies that produce a return on investment, help you to eliminate any fear of sales and marketing, and provide the structure, support and accountability to help you build a sustainable and profitable business asset.
Read more about Pam and her services at aesthetic-bt.com
---
GUEST SPEAKER PROFILE: Tom Maddocks, Founder of Media Training Associates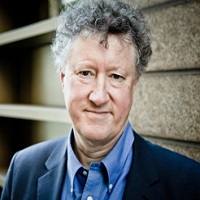 Tom Maddocks is the founder and Course Director of Media Training Associates, which works with spokespeople from a variety of organisations, helping them take advantage of media opportunities. Recognised as one of the UK's leading media and presentation skills coaches, he has been quoted in the Independent, Sunday Times, Financial Times, PR Week and others. Tom has worked extensively for BBC Radio and Television and Channel Four, including a five-year stint as a reporter on BBC2's The Money Programme.
Read more about Tom and his services at mediatrainingassociates.co.uk
---
GUEST SPEAKER PROFILE: Dr Eithne Brenner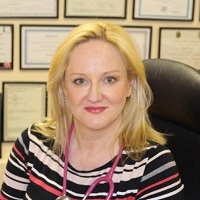 Dr Brenner is a highly skilled and experienced Aesthetic Doctor. She has over 25 years' experience practicing in Ireland and the UK. Dr Brenner runs an award-winning Aesthetic Clinic, Faceworks, based in Carlow, Ireland. Her clinic was recently nominated for "Carlow's Hidden Gem", and "Best Professional Services" at the Carlow Chamber Business Awards. Dr Brenner was Pam's very first client in Ireland.
Achievements:
Highly Commended award at the National Network Ireland Awards 2011.
Short-listed for the WMB/Cisco Entrepreneur of the Year Award 2011.
Waterford Network Business woman of the Year award 2011.
3 Mobile/Chamber of Commerce Entrepreneur of the Year award 2010.
---