Description
We are super excited and really looking forward to seeing you at the Happiness Lab in September where you can pamper your body, mind and soul all under one roof!
It's going to be a great day with great energy and positive vibes all round. You'll meet a number of wonderful, independent businesses, companies and therapists with a wealth of experience and expertise with, treatments and treats for you to sample, try and buy. You'll also have an opportunity to relax as well as network with others in a friendly environment and teas and coffees and freshly-made juices will be available to purchase.
There will also be a LIVE DEMONSTRATION by Alessandro Ferullo of Flowing Health AT 1.30 PM which you can join in and learn how to re-balance, de-stress and increase your energy in just 10 minutes a day!
Here's some of the people you'll meet on the day: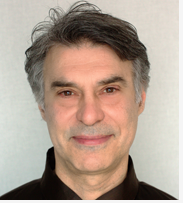 Alessandro Ferullo
Alessandro of Flowing Health has been studying with Master Zhixing Wang, the founder of the Hua Gong style of Qigong for more than 20 years and teaching Qigong classes in London, Hove and Canterbury for over 10 years. He is passionate about inspiring people to live healthy, joyful, fun and extraordinary lives by using Qi Gong. Qigong (Chi Gong) is a 1,000 year old energy practice. It is simple to learn and is mainly practiced through simple energetic body movements and mindfulness/meditation. It helps improve our health on many levels and is mainly practised through simple energetic body movements and meditation. He will be doing a live demonstration at 1.30 pm which you can join in and learn some of the movements that can help you re-balance, de-stress and increase your energy.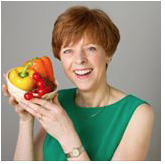 Leonie Wright
Leonie Wright is a nutrition coach, speaker and author of CookWright, the no added sugar recipe book. Leonie is the founder of EatWright. It is her passion to inform, motivate and encourage people to look at food as a way to improve their health, fitness and waistline. Leonie will be bringing lots of samples for you to try!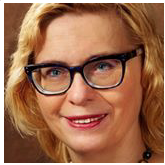 Egidija Bailie
Egidija Bailie holds Diplomas in Holistic massage, Reiki, Aromatherapy & Japanese facial massage. She is a registered member of CThA & IHAF. Egidija has been developing her handmade cosmetics over the last 5 years - she is dedicated to producing genuine products using only natural ingredients - sourced only from the most reputable suppliers in the country.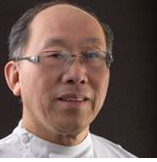 Dr Kia Law
Dr Kia Law is a registered comprehensive Auricular Therapist and licensed to practise by both British Complementary Medicine Association (BCMA) and the Society of Auricular Acupuncture (SAAc). He has a very good success rate with depression treatments, in some cases relieving it completely or bringing it to a level that people can live with. Auricular (ear) Acupuncture deals with 200+ points on the ear. It is very effective for pain management and can improve quality of life for those suffering from painful conditions such as arthritis and migraine.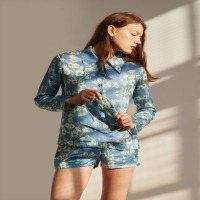 Sophia Longstaff
London brand Longstaff Longstaff has brought together a beautiful collection of silk loungewear using fresh and original, hand painted prints. With an aesthetic that is feminine and elegant, Longstaff Longstaff has an artisan feel and a commitment to British craftsmanship and luxury finishes.
The print-lead collection includes chemises, camisoles and shorts, pyjamas and kimonos and new for Autumn 2017 a brand new collection of silk scarves and men's pocket squares.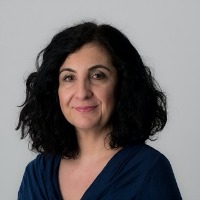 Chinar Abdulaziz
Lost in inner turmoil, troubled by a current situation you are experiencing and feeling tearful? Speaking to someone professional and impartial, like a Counsellor, can help to relieve some of your pain and suffering. She also offers of working creatively with art materials as well as being a registered Counsellor. This can help individuals to tap into their creativity, increase their self-awareness, gain new insights and find clarity into their situation.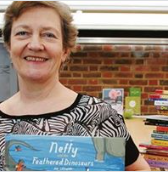 Caroline Ewans
Caroline Ewans is an independent children's bookseller, offering a range of books from independent publishers (including Barefoot Books) whose books are rarely found in high street bookshops. The books are colourful, educational and multicultural, and are loved by parents, carers, schools and nurseries.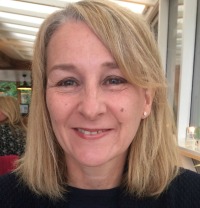 Emma West
Emma West says that even when we eat the 'right' foods they are less nutritious than in the past. Additionally, busy working and family lives increasingly take their toll on people's food choices, resulting in a decline in energy and vitality. A busy mum and teacher, Emma has transformed her health and wellbeing with the Isagenix® natural nutrition system and helps others to achieve the same. Talk to her about a proven and convenient system to help you feel better and look great.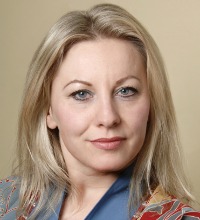 Henika
Henika is a freelance portrait photographer specialising in business headshots and family portraits. She was born in Slovakia in a small picturesque town call Michalovce. She moved to London in 2000 looking for fresh challenges in life. London offered me the opportunity to discover new cultures and meet new, inspiring people.
Henika has always enjoyed creativity and have a love of learning and developing skills along the way. She completed my BA(Hons) in Photomedia in 2007 going straight on to work for Vibeke Dahl as her personal assistant. Whilst there, she expanded her range of experience by working on different photography projects and events at Soho House a private members club in Chiswick and for Payment Sense, a London-based company. She also completed some promotional work for London Borough Market and for Fuller & Turner PLC photographing their food and pub interiors and exteriors. These images where used for the company's promotional posters and their website.
Henika's passions include fine art and travel photography.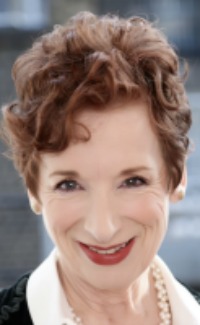 Hilary Fisher - Richmond Personal Style.
Look good on the outside and feel amazing on the inside
As a singer and singing teacher, Hilary has long been aware of the importance of presenting yourself at your best. She now turns her attention to dressing for the everyday "theatre of your life". Her particular expertise lies in helping women in their 50's, 60's and 70's to look and feel stunning. Working from the inside out, she helps you discover your own personal style so that getting dressed becomes a pleasure.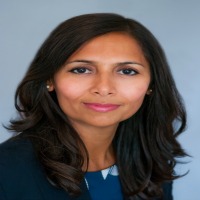 Sumun Kanda
Sumun Kanda is a Financial Advisor with St. James's Place Wealth Management, she provides broad based advice, mainly to directors, professionals and retired clients helping them with practical solutions to the financial issues that concern them most.
Her advice covers all areas of wealth management, including, retirement planning, wealth protection, savings and investment planning, her emphasis is on maintaining a long-term relationship with her clients and to provide them with a source of trusted advice as their financial needs evolve over the years. She offers a free no-obligation consultation and her advice is guaranteed by St. James's Place.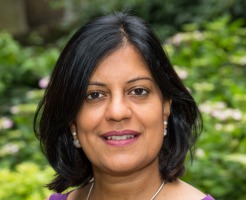 Sadhna Chaman
Sadhna is a Registered Homeopath, Reflexologist and Reiki Master and works with women, men and children with a wide range of health issues.
She understands the challenges that modern living presents us with and the impact this has on our health and wellbeing and is committed to helping her clients gain a better work/life balance by supporting their emotional and physical symptoms and addressing the cause as well as the symptoms to their acute/chronic health conditions naturally and holistically.
Sadhna truly believes that we have the power to heal ourselves and is passionate about empowering clients to take greater ownership of their health
She is delighted to offer you the opportunity to experience the amazing benefits of reiki healing as a way of inducing greater balance and releasing what may preventing us from embracing our true potential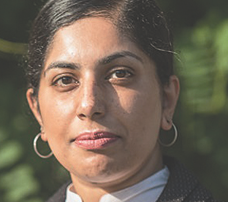 Farzana Naz
Farzana Naz is a Family Solicitor. She heads up the Family Department at Saracens Solicitors. She has over 13 years' experience in family law and deals with a wide range of family matters.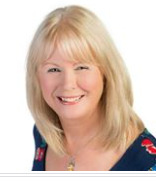 Margaret Yates
Margaret Yates survived a traumatic divorce herself, trained and worked as a family lawyer and is now an accredited life coach and Master NLP practitioner. Her mission is to help you step back and think before you take the final step of ending your marriage. And if you decide that divorce is the way forward, to support you through the process. Margaret will be offering you an exercise to check in with where you are now in your life, whether you are on track to be the best you and if not, suggest some tweaks you can make to live your best life.
We're really looking forward to meeting you! Hope you can make it!
Warmest wishes
Margaret Yates and Farzana Naz