How To Academy presents...Pandora Sykes Meets Emily Ratajkowski - Live on Stage in London
About this event
What does it mean to be a woman today? Pandora Sykes meets model, entrepreneur and activist Emily Ratajkowski for an investigation into feminism, sexuality and power.
Emily Ratajkowski has established herself as a multifaceted talent. As a model, she has appeared on the covers of major fashion magazines and is currently the face of L'Oréal's hair care line Kerastase. As an actress, she has appeared in films including David Fincher's Gone Girl and alongside Amy Schumer in I Feel Pretty. Ratajkowski is also outspoken politically, continually using her platform to advocate for her political beliefs, having campaigned for Bernie Sanders in both 2016 and 2020.
She joins How To Academy live on stage in London to explore the themes of her essay collection My Body in conversation with journalist and broadcaster Pandora Sykes.
My Body is a profoundly personal exploration of feminism, sexuality, and power, of men's treatment of women and women's rationalizations for accepting that treatment. These essays chronicle moments from Ratajkowski's life while investigating the culture's fetishization of girls and female beauty, its obsession with and contempt for women's sexuality, the perverse dynamics of the fashion and film industries, and the grey area between consent and abuse.
Nuanced, unflinching, and incisive, My Body marks the debut of a fierce writer brimming with courage and intelligence. Don't miss this opportunity to hear from her live on stage in London.
Praise for Emily Ratakowski's My Body:
'This is the book for every woman trying to place their body on the map of consumption vs control, and every woman who wants to better understand her impulses. It left me much changed' - Lena Dunham
'I read these pages, breathless with recognition, and the thrill of reading a new voice telling it like it is' - Dani Shapiro
'Emily Ratajkowski's first essay collection needs to be read by everyone [...] both page-turning and moving as hell' - Amy Schumer
'A slow, complicated indictment of a profession and the people who propel it [...] it will deliver a more nuanced and introspective rendering of her interior than those who come to it with those surface interests might expect' - Vogue
'Ratajkowski brings nuanced insight to questions about empowerment versus commodification of women's bodies and sexuality. Blending cultural criticism and personal stories, My Body is smart and powerful' - Time Magazine
'Raw, nuanced and beautifully written. A moving and enlightening experience to join a woman openly exploring such deep parts of her physical self via the written word. A truly impressive debut' - Emma Gannon
Emily Ratajkowski has established herself as a multifaceted talent: entrepreneur, writer, actress, model and activist. Her debut book, an essay collection called My Body, will be released by Metropolitan Books in November 2021. The book deal immediately followed the New York magazine essay she was commissioned to write entitled "Buying Myself Back," which led to widespread public discourse on image ownership.
Pandora Sykes is an author, journalist and speaker. A former editor and columnist for the Sunday Times Style magazine and a Contributing Editor at Elle, she has written for publications including the Telegraph, Observer, GQ and Vogue. She is the co-host of the weekly pop-culture and current affairs podcast, The High Low and published her first book How Do We Know We're Doing It Right? .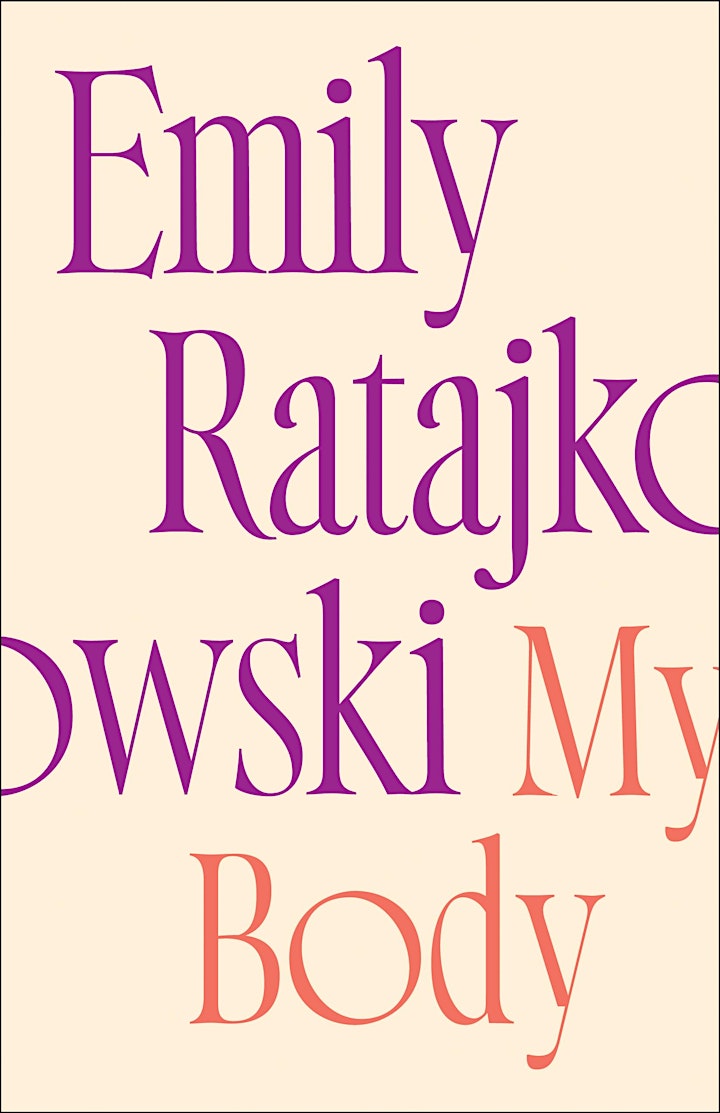 Organizer of Pandora Sykes Meets Emily Ratajkowski - Live on Stage in London
How To Academy is an organisation for people who think big. From Nobel laureates to Pulitzer Prize winners, we invite the world's most influential voices to London to share new ideas for changing ourselves, our communities, and the world. 
We host leading artists and thinkers in an unrivalled programme of public talks, debates and conferences – from Yuval Noah Harari to Natalie Portman, Emma Watson to Eric Schmidt.
We help businesses discover transformative new strategies, anticipate the future, and inspire their staff with keynotes and workshops by internationally-acclaimed economists, psychologists, politicians, and thought leaders. 
We offer masterclasses live and online with experts in essential twenty-first century skills, like leadership, public-speaking, decision-making and resilience. And we make books, podcasts and films to share insight and innovation around the world.