How To Academy presents... Pandora's Jar – Women in the Greek Myths | Natalie Haynes
About this event
In traditional retellings of the Greek myths, the focus is invariably on gods and men. Natalie Haynes refocuses our gaze on the remarkable women at the centre of these ancient stories.
Stories of gods and monsters are the mainstay of epic poetry and Greek tragedy, from Homer to Aeschylus, Sophocles and Euripides, from Jason and the Argonauts to the wars of Troy.
Today, a wealth of novels, plays and films draw their inspiration from stories first told almost three thousand years ago. But modern tellers of Greek myth have usually been men and have rarely shown interest in telling women's stories.
And when they do, those women are often painted as monstrous, vengeful or just plain evil. But Pandora – the first woman, who according to legend unloosed chaos upon the world – was not a villain to the Greeks, Helen didn't always start a war, and even Medea and Phaedra have vastly more nuanced stories than generations of retellings might indicate.
Now broadcaster, writer and passionate classicist Natalie Haynes joins us to redress this imbalance. Taking Pandora and her jar (the box was a mistranslation by Erasmus) as the starting point, she will put the women of the Greek myths – from Eurydice to Jocasta, Clytemnestra to Jocasta – on equal footing with the menfolk.
Praise for Natalie Haynes' Pandora's Jar:
'Beyoncé, Star Trek, Ray Harryhausen ... the most enjoyable book about Greek myths you will ever read, absolutely brimming with subversive enthusiasm.' Mark Haddon
'Natalie Haynes is beyond brilliant. Pandora's Jar is a treasure box of classical delights. Never has ancient misogyny been presented with so much wit and style.' Amanda Foreman
'Witty, erudite and subversive, this takes the women of Greek myth—the women who are sidelined, vilified, misunderstood or ignored—and puts them centre stage.' Samantha Ellis
'Funny, sharp explications of what these sometimes not-very-nice women were up to, and how they sometimes made idiots of... but read on!' Margaret Atwood, author of The Handmaid's Tale
'Agile, rich, subversive, Pandora's Jar proves that the classics are far from dead, and keep evolving with us.' - Madeleine Feeny, Mail on Sunday
'Haynes is a brilliant classicist as well as a stand-up comedian and with her latest offering, Pandora's Jar, she has effectively written the first textbook codifying this new feminist take on the Greek myths.' - Neil Mackay, Herald
'Haynes…puts the women of Greek myths on equal footing with the menfolk in an exploration of their stories, motivations and myths. Written in Haynes' immediately gripping and readable style, we get the stories of Medea – a seriously powerful girl – who ends up betrayed by Jason as well as deep dive into the stories of The Amazons, Penelope and Phaedra to name a few. Both fascinating and incredibly researched if you want to catch up on your Greek myths, this is the place to start.' - Stylist
Natalie Haynes is the author of five books. A Thousand Ships, was shortlisted for the Women's Prize for Fiction 2020. Her earlier books include: The Children of Jocasta (2017), The Amber Fury (2014), and The Ancient Guide to Modern Life (2010). She has written and recorded six series of Natalie Haynes Stands Up for the Classics for BBC Radio 4. Natalie has written for The Times, The Independent, The Guardian and The Observer.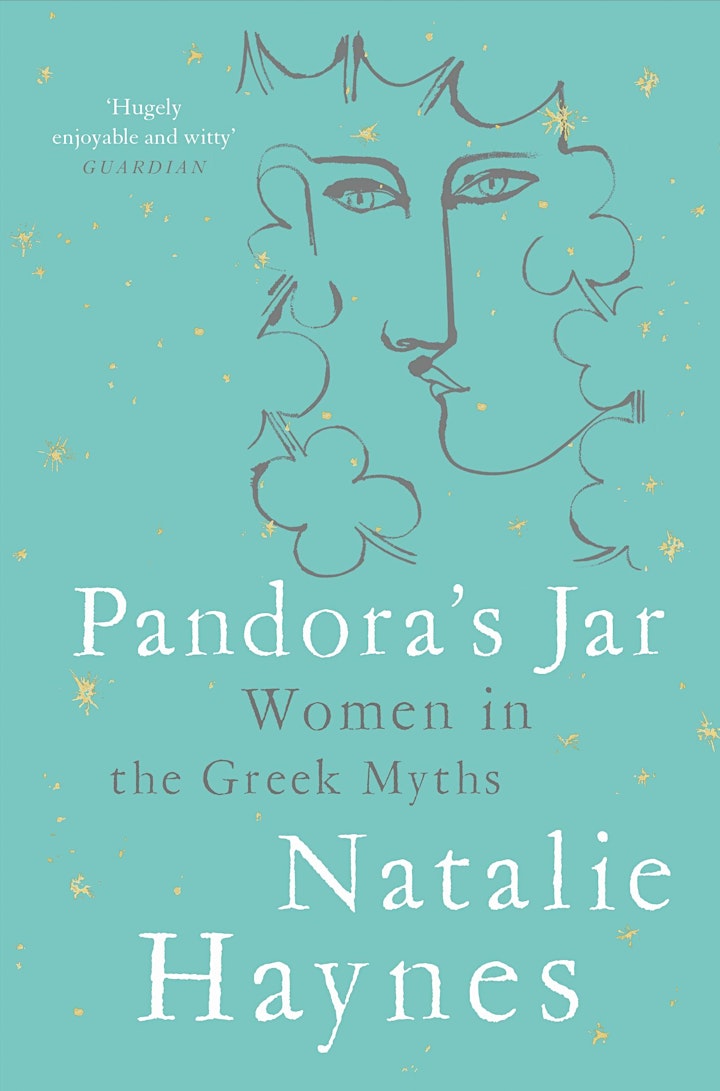 Organizer of Pandora's Jar – Women in the Greek Myths | Natalie Haynes
How To Academy is an organisation for people who think big. From Nobel laureates to Pulitzer Prize winners, we invite the world's most influential voices to London to share new ideas for changing ourselves, our communities, and the world. 
We host leading artists and thinkers in an unrivalled programme of public talks, debates and conferences – from Yuval Noah Harari to Natalie Portman, Emma Watson to Eric Schmidt.
We help businesses discover transformative new strategies, anticipate the future, and inspire their staff with keynotes and workshops by internationally-acclaimed economists, psychologists, politicians, and thought leaders. 
We offer masterclasses live and online with experts in essential twenty-first century skills, like leadership, public-speaking, decision-making and resilience. And we make books, podcasts and films to share insight and innovation around the world.