Event Information
Refund policy
Contact the organiser to request a refund.
Eventbrite's fee is nonrefundable.
Cyfweliad rhithiol â Rivers Solomon. | Digital interview writer from the margins, Rivers Solomon.
About this event
Cyhoeddwyd Rivers Solomon, ysgrifennwr An Unkindness of Ghosts a The Deep, faer llyfr newydd, Sorrowland, ym Mai 2021. Bwriadwyd trafod hyn a mwy â digrifwr Priya Hall.
----------------------
Writer from and about life in the margins, Rivers Solomon's latest publication, Sorrowland, will be released in May 2021. Fae will join comedian Priya Hall for a conversation about the book and more.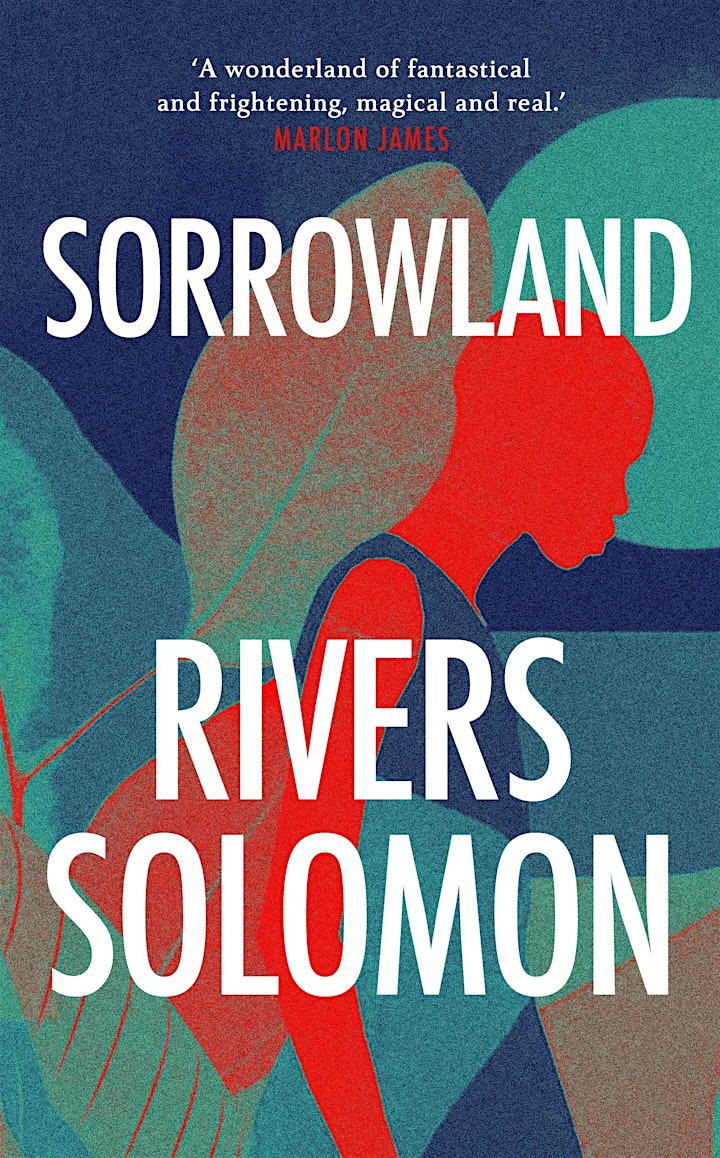 Cyfres Paned â...
Dros y gwanwyn, bydd Paned o Gê yn rhedeg cyfres o gyfweliadau rhithiol (ar Zoom) gyda nifer o ysgrifenwyr arloesol LHDTC+.
Archebwch docyn yma a chaiff y linc am y digwyddiad ei ebostio i chi tuag awr cyn iddo gychwyn. Er na fydd cost i fynychu unrhyw un o'r digwyddiadau, i sicrhau maent mor hygyrch â phosib, gwerthfawrogwn unrhyw roddion ariannol phosib i helpu ni talu'r cyfranwyr.
I ddechrau'r drafodaeth, bu'r cyfwelydd yn holi'r gwestai, ond medrai'r gynulleidfa gyrru cwestiynau i ni trwy gydol y cyfweliad i gael ei ofyn yn rhan olaf o'r awr.
Cynhaliwyd pob cyfweliad yn Saesneg. Am bob digwyddiad, bydd dehonglwyd iaith arwyddion (BSL) ar gael.
Bwriadwn recordio pob sgwrs a lanlwytho nhw i AMAN.cymru a gobeithiwn i'w ddatblygu i mewn i bodlediad yn y dyfodol.
A Paned with... Series
Throughout the spring, Paned o Gê will be hosting A Paned with... (translation: a cuppa with...) series of digital interviews, via Zoom, with a number of renowned LGBTQ+ writers.
Register here and a link will be sent to your email address shortly before the event begins! Though the tickets are free, to ensure they are as accessible as possible! However, if they can, patrons are welcome to donate some money to help cover the costs.
For the first segment of the event, an interviewer will question the guest about their latest release. However, the audience will be invited to submit their questions throughout for the Q&A section that will take place towards the end of the interview.
The interviews will be hosted in English. Each one will also include a BSL interpreter.
The interviews will be recorded and uploaded to AMAN.cymru and possibly even developed into a podcast in the future.
Date and time
Location
Refund policy
Contact the organiser to request a refund.
Eventbrite's fee is nonrefundable.