About this Event
This event takes place in Muir Hall at St Stephens
Award-winners don't just come from the big publishing houses, as shown by Camilla Grudova's Shirley Jackson award-winning story in The Doll's Alphabet (Fitzcarraldo Editions) and Republic of Consciousness co-winner Lucia by Alex Pheby (Galley Beggar Press).
At this event, both authors will discuss their choice and experience in publishing with small presses, what winning literary awards means to them and the importance of independent publishing in the book industry.
This event will be chaired by Golden Hare bookseller and manager Julie Danskin.
About The Doll's Alphabet by Camilla Grudova (Fitzcarraldo Editions, 2017)
"Waxy" from The Doll's Alphabet winner of the 2017 Shirley Jackson Novelette Award
Surreal, ambitious and exquisitely conceived, The Doll's Alphabet is a collection of stories in the tradition of Angela Carter and Margaret Atwood. Dolls, sewing machines, tinned foods, mirrors, malfunctioning bodies – many images recur in stories that are in turn child-like and naive, grotesque and very dark. In 'Unstitching', a feminist revolution takes place. In 'Waxy', a factory worker fights to keep hold of her Man in a society where it is frowned upon to be Manless. In 'Agata's Machine', two schoolgirls conjure a Pierrot and an angel in a dank attic room. In 'Notes from a Spider', a half-man, half-spider finds love in a great European city. By constantly reinventing ways to engage with her obsessions and motifs, Camilla Grudova has come up with a method for storytelling that is highly imaginative, incredibly original, and absolutely discomfiting.
'That I cannot say what all these stories are about is a testament to their worth. They have been haunting me for days now. They have their own, highly distinct flavour, and the inevitability of uncomfortable dreams.'
— Nick Lezard, Guardian
About Lucia by Alex Pheby (Galley Beggar Press, 2018)
Joint winner of the 2018 Republic of Consciousness Prize
We know she was the daughter of the famous writer. She was the lover of Samuel Beckett. She was a gifted dancer. From her late twenties she was treated for suspected schizophrenia – and repeatedly hospitalised. She spent the last thirty years of her life in an asylum.
And, after her death, her voice was silenced. Her letters were burned. Correspondence concerning her disappeared from the Joyce archive. Her story has been shrouded in mystery, the tomb door slammed behind her.
Alex Pheby's extraordinary novel takes us inside that darkness. In sharp, cutting shards of narrative, Lucia evokes the things that may have been done to Lucia Joyce. And while it presents these stories in vivid and heart-breaking detail, it also questions what it means to recreate a life. It is not an attempt to speak for Lucia. Rather, it is an act of empathy and contrition that constantly questions what it means to speak for other people.
Lucia is intellectually uncompromising. Lucia is emotionally devastating. Lucia is unlike anything anyone else has ever written.
About Camilla Grudova
Camilla Grudova is from Toronto but now lives in Edinburgh. She holds a degree in Art History and German from McGill University, Montreal. Her fiction has appeared in The White Review and Granta.
About Alex Pheby
ALEX PHEBY has masters degrees in critical theory and creative writing, and a doctorate in critical and creative writing from the UEA. He lives with his wife and two children in London, and teaches at the University of Greenwich. His second novel, Playthings, is also published by Galley Beggar Press and was shortlisted for the 2016 Wellcome Book Prize.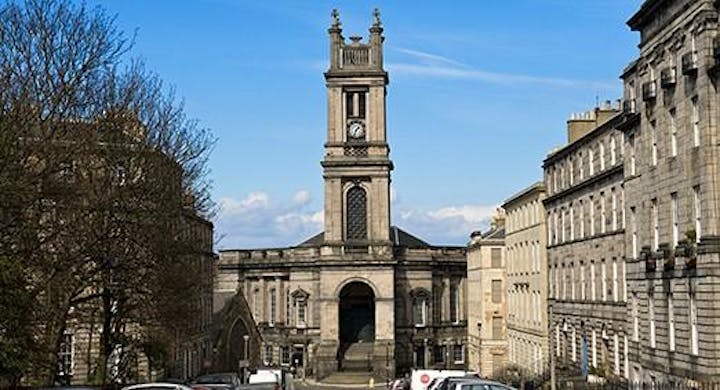 About the venue
St Stephens, Edinburgh
St Stephens in Stockbridge is one of the most instantly recognisable buildings in Edinburgh's New Town, and is just across the road from our other festival venue St Vincent's. Once a church, St Stephens is now home to arts and learning, with many recitals of music and dance taking place here - it's even transformed into an impressive Fringe venue in August.
We are delighted to use this historic building as part of our festival: the Muir Hall will be home to author talks and our Small Press Pop-Up Bookshop, the Logan Room will be for roundtable discussions and children's activities.