Panel: Data and Service Design | Data Outliers

Saturday, 20 October 2018 from 11:00 to 11:50 (BST)
Event Details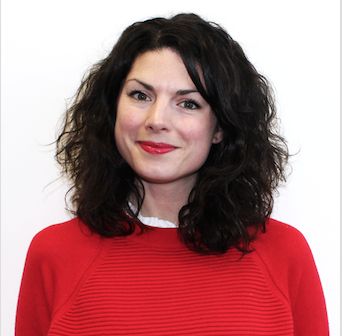 Join Cat Drew for a panel discussion focussed on how service design can support more ethical and effective use of data.
Service design has always used data to develop services, quantitative data to identify broad social needs and target particular population segments. Digital services create data which provide vital feedback loops to spot how people are using the service, what is working, and what is not, so it can be fixed. And increasingly services are thinking about how they can make better use of data, whether it is opening up their own data, using others' open data, or applying powerful data analytics techniques to predict who might need their services. As they do so, services need to think carefully about ethics, trust and transparency and how about how service users want their data to be used.
This panel will provide examples about how data is being used in service design to provide additional value, and some of the challenges that are being overcome.
How can data analytics of digital services improve them? (Dawn Daheney)

How can open data drive or fuel public services? (Miranda Marcus, ODI)

How can service design make data projects more ethical? Or How can predictive data analytics help services act earlier? (Cat Drew, Uscreates & Data Outliers)

How can data visualisation be part of developing services? (Laura Williams)
Panellists:
- Dawn Duhaney from the Department for Culture Media and Sports will focus on how data analytics of digital services can improve them
- Miranda Marcus from the Institute of Open data will focus on how open data can drive or fuel public services 
- Data outliers will focus on how data visualisation can be part of developing services 

The discussion would be facilitated by Cat Drew from Uscreates who has recently written for the Royal Society of Art on how service design can make data projects more ethical, which you can find here.
Cat Drew | Facilitator 
Cat is a visible thought and practice leader in using data & design for social innovation, including a TedX on data and design and co-presenting BBC Radio 4's The Fix series. She combines 13 years of Government with a post-graduate education in design to lead Uscreates transformation work with national and local government, and specializes in participatory place-based and systems change. Previously, Cat was part of the founding team of the Government's Policy Lab and created the first data ethics framework for Government at GDS. Cat is also a member of the Point People, a network of systems thinkers and an RSA fellow.
Miranda Marcus 
Miranda leads the ODI research and development programme. She is a digital programme manager specialising in applied research, agile delivery and digital strategy. Her background is in design and digital anthropology and she has worked across the arts, education and third sectors. Her personal research field focuses on the impact of engineering practices on medical artifical intelligence applications.
Miranda is also director of AXNS Collective, an interdiscplinary organisation bringing together art, neuroscience and technology. 
Dawn Duhaney 
Dawn is Data Partnerships Manager at the Wellcome Trust where she collaborates with data scientists, industry and academia to improve the way data is used in the health sector. She combines expertise in data, community building and policy making. Previously Dawn worked in Government shaping the National Data Strategy, leading the cross government data science community and delivering data and AI related learning and development programmes for senior civil servants. Dawn was featured as 'one to watch' in a list of top black women working in the UK tech industry as part of the #wherearethefaces initiative.
Laura Williams
Laura is an award-winning Strategic Design and Business Consultant with 15 years experience in foresight, consumer-driven insight, innovation, data and service/systems design. She blends creative problem solving, design thinking and business strategy to co-create products, services and new commercial opportunities with organisations and brands, from Nike to the NHS: helping them to future-proof their businesses and thrive in a changing world
When & Where

The Foundry
Main Conference Room
17 Oval Way
SE11 5RR London
United Kingdom


Saturday, 20 October 2018 from 11:00 to 11:50 (BST)
Add to my calendar
Organiser
The Service Design Fringe Festival is the first and only service design festival in London. Since 2014, it has been contributing to increasing recognition, employment and critical value of service design as an industry. This year we have prepared over 50 interactive events for you!
SD_LDF runs on volunteers and charity. Our aim is to reduce all barriers so the festival can be accessible to all who want to attend. The ticketing structure is based on donation and we've been hard working to break even. The money we get from donations goes to the hire of the venue, catering (if we obtain enough donation) and to pay volunteers expenses. If you are able to afford a donation, please support us. If you are unable to support us financially please do support us by opting for a free ticket and attending the festival.
We look forward to meeting you,
The SDFF TEAM