Panel Discussion: Developing your creative career during the pandemic
Event Information
Refund Policy
Refunds up to 1 day before event
Eventbrite's fee is nonrefundable.
Lobster Frock presents: Developing your creative career during the pandemic. An online panel discussion with industry professionals.
About this Event
Join us for an evening of discussion about the ups and downs of developing your creative career during the pandemic. We will be joined by four fantastic industry panellists who will discuss their experiences of creating artistic work during the past year. Expect to leave the discussion with resources, know-how and inspiration to continue creating innovative new work despite the current lockdown and restrictions. Ask our panellists questions and get involved in the discussion!
Things we will be discussing:
- How to move from one artistic practice to another, such as applying theatre directing skills to film directing.
- The benefits of nurturing your various talents to becoming more multifaceted as an artist.
- Creating your own opportunities by making your own work.
- The importance of supportive collaborators during tough times.
- Presenting your work on alternative platforms, such as Instagram and Zoom.
- Filming theatre productions for online viewing/streaming.
- Turning Theatre productions into films.
7.30 - 9.30pm on Thursday 25th March 2021 via Zoom.
Panellists include Artist, Composer and Producer Jasmin Kent Rodgman, Theatre Makers Ellie Benmore & Pia Richards Glöckner and Theatre Director Nicky Allpress.
This panel discussion is produced and hosted by Christine Mears in collaboration with Lobster Frock Theatre Company. Christine Mears is a Theatre Director, Creative Producer, Filmmaker and Co-Founder of Lobster Frock Theatre Company and has previously hosted panel discussions entitled 'How to survive and thrive during your first five years of working in theatre' and 'How to kick down the patriarchy using creativity' .
Jasmin Kent Rodgman
British-Malaysian Artist, Composer & Producer Jasmin Kent Rodgman brings together the contemporary classical, electronics and sound art worlds to create powerful soundscapes and musical identities. A regular collaborator across various art forms including dance, word, film and VR, her music explores otherness, memory and connection. As Producer, Jasmin adds another level to her portfolio, creating bold new platforms for her music including visual artwork, site-specific and multidisciplinary theatrical productions. Her work and productions have been performed across the UK and internationally with partners including the London Symphony Orchestra, London Fashion Week, World Music Festival Shanghai, Edinburgh International Festival, Wilderness Festival, Roundhouse and Barbican. Her film scores have featured at festivals such as Sundance, SXSW, Toronto International Film Festival, Kaohsiung International Film Festival and the London Short Film Festival.
In 2018/19 she was a British Council + PRS Foundation Musician in Residence: China and in 2017/18, a London Symphony Orchestra Jerwood Composer. In 2019/2020 she was awarded PRS Foundation Women Make Music and Help Musicians Do It Differently funding and you can currently catch her chatting away about her favourite musical memories with Jess Gillam over on BBC Radio 3's This Classical Life!
Ellie Benmore & Pia Richards Glöckner
Ellie and Pia are 21 years old. Having left formal education, they have worked in professional venues such as Royal Court Theatre and Barbican Centre. They were also a part of Company Three where they both fell in love with theatre, and since have created their first scratch performance commissioned by Camden Peoples Theatre named 'The Friendship Project' in which they have developed their work into digital form. They are both really passionate about making work as young people that is also available for young people.
Nicky Allpress
Nicky is a freelance theatre director who has been teaching and directing for over twenty years, and more recently also worked as an assistant director and acting coach for film and television. In response to the Covid pandemic, 2020 saw a need to mesh her experience in theatre with her film and script dramaturgy skills, in order to create a number of digital productions including Moment of Grace - a stage play reworked as a film about Princess Diana's impact on the AIDS crisis in the 80's, streamed during Pride 2020 from the Actors Centre. Working as a creative curator of new work under the umbrella of Disruption Productions, Nicky collaborates with writers, directors and actors to develop new stories, currently operating from her artistic residency at the Swiss Church in Covent Garden.
How to book:
£5 tickets via the Eventbrite link.
We have 10 free tickets available for people who are from underrepresented communities and backgrounds. If you feel this applies to you, please request a ticket by emailing lobsterfrock@gmail.com.
If you have any access needs, please let us know by emailing us at lobsterfrock@gmail.com.
Money raised will go towards Lobster Frock's show, The Pursuit of Success, which is a surrealist feminist theatre show about a screenplay writer writing the story of Amy Johnson, the first female engineer and world record breaking pilot who flew solo from Croydon to Australia in 19 days in 1930. The show is currently scheduled to be performed at this year's Brighton Fringe festival in June and money raised will go towards production costs.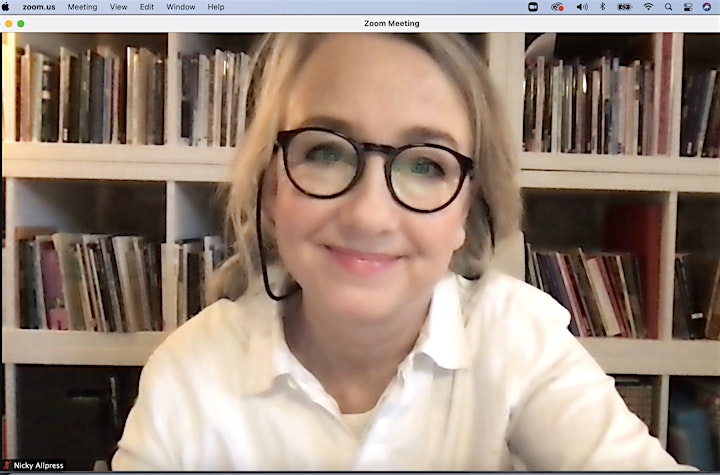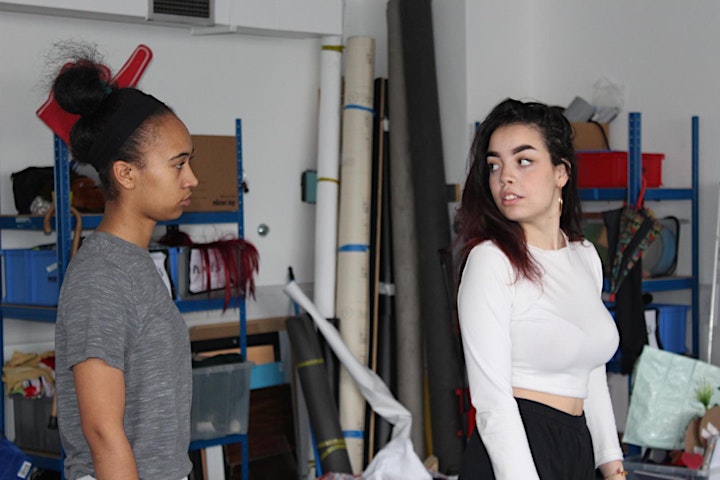 Date and Time
Location
Refund Policy
Refunds up to 1 day before event
Eventbrite's fee is nonrefundable.