Panel Discussion- 'Is austerity winning the argument on 'euro-zone' recover...
Event Information
Location
Old Theatre, Old Building, London School of Economics and Political Science
Houghton St
WC2A 2AE
United Kingdom
Description
A Panel Discussion organised by the Hellenic Observatory and the Hellenic Bankers Association, UK.
The debt crisis has provoked fierce debate over the best solutions for a return to growth on a sustainable basis. Some see 'austerity' as a necessary corrective, others feel this incurs unnecessary and profound social pain. Greece is the acute case in these respects: a test for euro-zone strategy and a challenge to political and social cohesion.
SPEAKERS
Paul MASON, Economics Editor, Channel 4 News
John MILIOS, Member of the Central Committee of SYRIZA; Professor of Political Economy, National Technical University of Athens
Holger SCHMIEDING, Chief Economist, Berenberg Bank
Miranda XAFA, Senior Scholar, CIGI and Former member of the IMF Executive Board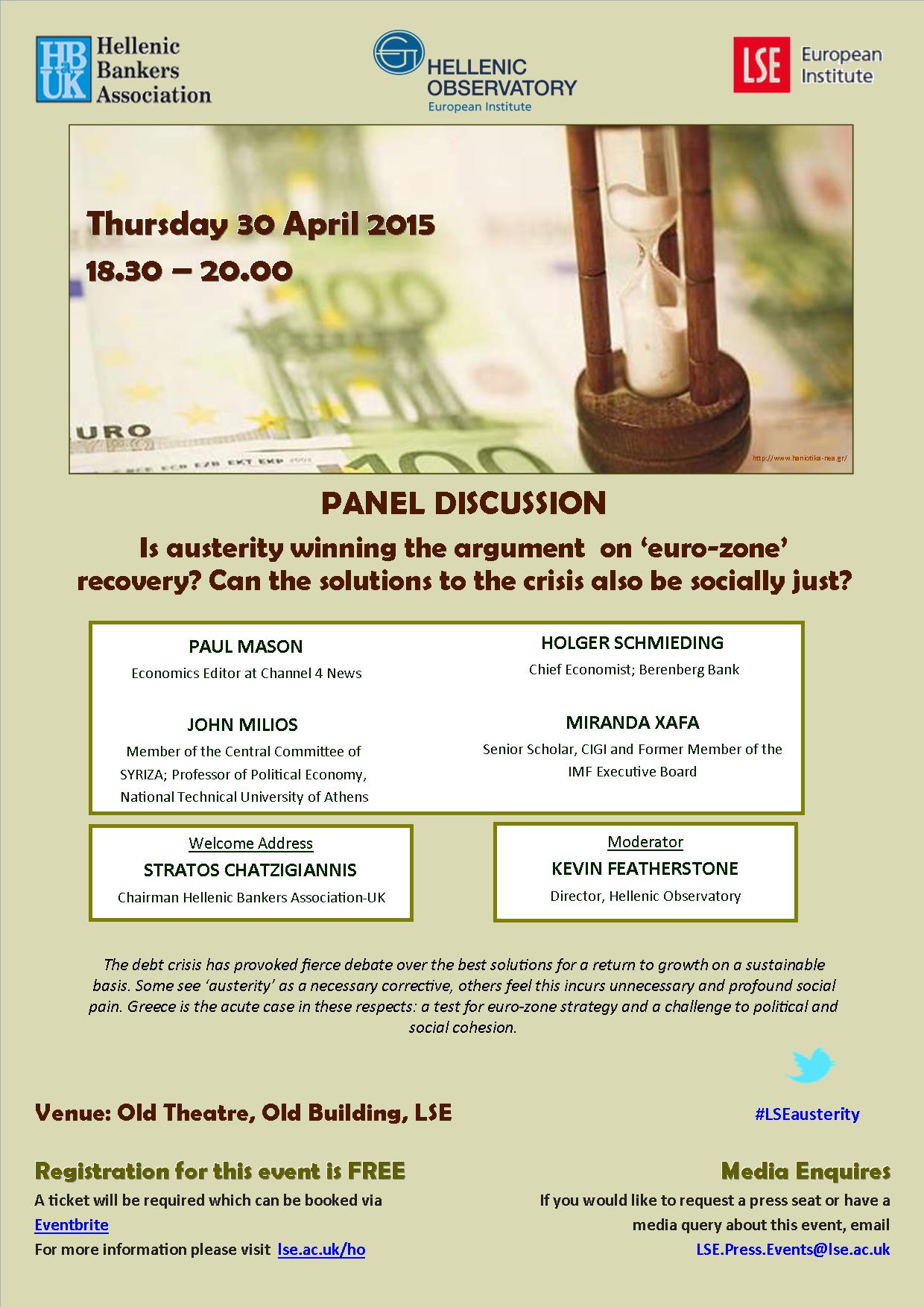 Date and time
Location
Old Theatre, Old Building, London School of Economics and Political Science
Houghton St
WC2A 2AE
United Kingdom