Panel discussion: WHAT'S WRONG WITH VIDEO ART?

Wednesday, 10 September 2014 from 19:30 to 20:30 (BST)
Event Details
Panel discussion: 
WHAT'S WRONG WITH VIDEO ART?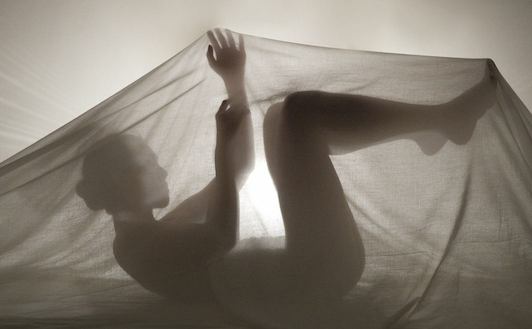 Following a string of articles on Video Art initiated by art critic Tabish Khan and published on FADwebsite, invited guest speakers including David Gryn, Ian Rosenfeld, and Khan himself will give their views on the topic in a panel discussion chaired by Mark Westall at rosenfeld porcini gallery on Wednesday 10 September 2014. The panel will discuss what constitutes great video art, how it can go wrong and the commercial viability of the medium. The panel will start at 7:30pm. RSVP is required; please book tickets in advance on Eventbrite. Rosenfeld porcini gallery is currently showing a series of 4 video pieces by Korean artist Bongsu Park.
When:             WEDNESDAY 10 SEPTEMBER 2014
Time:              19:30
Where:           rosenfeld porcini, 37 rathbone street, London, w1t 1nz
Tickets:          £4
---
About:
David Gryn
Curator, Film Art Basel Miami Beach
Director, Artprojx | www.artprojx.com
David Gryn is the founding director of Artprojx, which screens, curates and promotes artists' moving image projects, working with international contemporary art galleries, art fairs, institutes, film festivals, websites and artists. Gryn also regularly lectures in European universities and art schools on curating, arts marketing, art world machinations and protocols, event management and general self-empowerment.
Upcoming: Artprojx presents 'The Miami and Moscow Film Selections Artist Sound of Film' ; 12 September 8.30pm at Bermondsey Project.
Tabish Khan
Art Critic, FAD & Londonist | http://www.fadwebsite.com/2013/09/23/whats-wrong-with-video-art/
Tabish Khan has been art critic and visual arts editor for Londonist since 2012. He is a regular contributor to FAD including reviews, opinion pieces and a weekly top 5 exhibitions to see in London. He has chaired gallery panel discussions and has written a piece entitled 'what's wrong with video art?' 
Ian Rosenfeld
Director, rosenfeld porcini gallery
Director Ian Rosenfeld was initially a photographer and film director. He founded rosenfeld porcini in June 2011 with Dario Porcini who has an extensive arts background in Italy. rosenfeld porcini is committed to showing contemporary artists from around the world with an innovative exhibitions programme.
Current exhibition: Sound and Vision | Keita Miyazaki & Bongsu Park (ends 30 Sept.)
Upcoming exhibition: Nicola Samorí | L'Âge Mûr (10 Oct - 20 Nov)
Mark Westall
Founder/Editor in Chief FAD | www.fadwebsite.com
Following his passion for art, Mark Westall founded FADwebsite in 2008. Focused on emerging and contemporary art, FAD aims to promote as well as develop our understanding of new and established talents. In addition to leading FAD, Mark is a director of fad.agency; a columnist for City and Canary Wharf Magazines; and expert advisor to bi-annual art fair Strarta.  
When & Where

Rosenfeld Porcini
37 rathbone street
W1T 1NZ London
United Kingdom


Wednesday, 10 September 2014 from 19:30 to 20:30 (BST)
Add to my calendar
Organiser
 Founded in June 2011 rosenfeld porcini occupies a prime location in the heart of the dynamic gallery district of London's Fitzrovia. With 3,000 square feet of gallery space, directors Ian Rosenfeld and Dario Porcini are committed to showing international contemporary artists with an innovative monographic and themed exhibitions calendar.