Description
Inspiring female founders discuss wellbeing in business and how to achieve your goals without burning out.

Is there such a thing as work/life balance in a world where we're always connected?

Join us for an evening of candid conversation with a panel of female entrepreneurs at the gorgeous new Huckletree Ancoats coworking and event space in Manchester.

What will I learn?

This evening of candid conversation will cover:

How to create realistic goals
How to fit in self-care when there just isn't time
How to discover what a work/life balance means for you (and no one else!)

and so much more…

I'm interested, tell me more…

Is there such a thing as work/life balance in a world where we're always connected?

In this inspiring session, female founders discuss how to achieve your goals without burning out.

Whether you're running a business, freelancing or hustling on the side of a full-time job, finding balance is something we all strive for but is not always possible. So how do we cope with the juggle, overwhelm and feelings of isolation?

So join us at Huckletree Manchester as we discuss self-care, setting realistic goals and work/life balance - we're down to our last few spaces so make sure you don't miss it.

This will be an opportunity to hear from a group of creative and inspirational women who will share how they grew their business, their challenges and milestones in maintaining balance as a woman in business, as well as offer some wellbeing tips and guidance on effective goal setting for 2020.

Afterwards, we will open up the floor for Q&A, followed by mingling with panellists and attendees. Drinks and nibbles are provided.
Agenda
5:30 - Arrival and Registration

5:45 - Panel introductions

6:00 - 7:00 - Panel discussion

7:00 - 7:30 - Q&A

7:30-8:00 - Networking & Refreshments
Hosts
This event is brought to you by Found & Flourish in partnership with Huckletree. A big thank you to sponsors Amplify drinks.
50% of ticket sales profits will be donated to a local charity supporting vulnerable women.
-------
Speakers
Asima Crewe
Asima is the founder of The Confidence Society, working with organisations, communities and individuals to build confidence in people so that they can improve their personal and professional lives.

Having helped hundreds of people improve their confidence over the years with techniques Asima has built herself, she was convinced to start offering them to everybody else, and has been overwhelmed by the positive response to her courses.
Low confidence can have a harmful effect on our mental health and our lives. The Confidence Society uses evidence based methods to increase people's confidence, thereby improving their emotional wellbeing.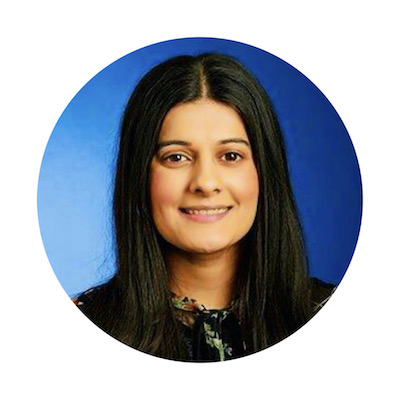 Julie McGann
Julie is the Founder and Chief Wellness Designer at Unicorn and Co.
Unicorn and Co runs a digital wellness club UPGRADE-U to help professionals and leaders gain more energy, focus, positivity, and feel less stressed.
Face-to-face wellness events and workshops alone are not always enough to deliver a sustainable change to our behaviour. Developing a digital version of wellbeing content ensures company have ongoing access to the authentic content delivered by trusted wellbeing experts in the form of bite-size learning, virtual masterclasses and interactive challenges.
Prior to setting Unicorn and Co Julie has been leading internal wellbeing programmes for big blue chip companies. She brings a wealth of experience in workplace wellbeing.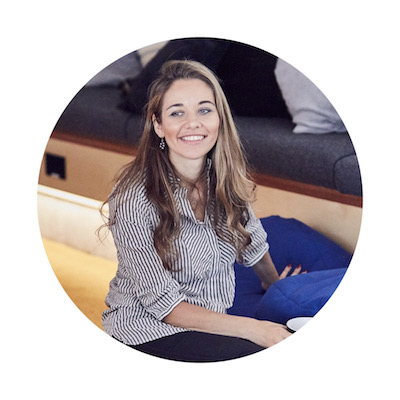 Liane Grimshaw
Liane is the founder and managing director of Manchester based content marketing agency, SupaReal. Having held various senior agency roles during her 25+ year career, SupaReal is the first company she has built from scratch.
More recently, Liane kick started a new venture called SupaReality, which aims to educate and engage individuals and businesses on our true human potential. This comes from a core belief, backed by evidence, that the keys to wellbeing, productivity and creativity come from within.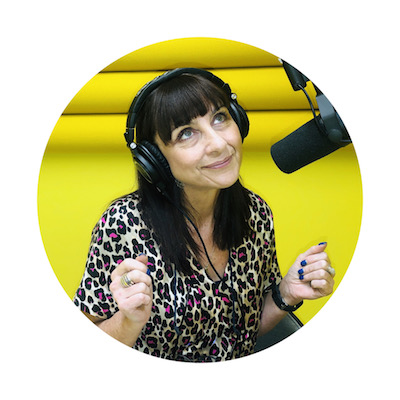 Liz Ward
Liz Ward is the UK's first pivot coach and founder of Slick Pivot, a boutique coaching hub for career changers, startups and entrepreneurs. She has been the coach working behind the scenes of growing startups including, The Marshmallowist and Taylor Morris Eyewear.
An AOC (Association for Coaching) recognised personal and business coach and NLP practitioner with over 12 years experience developing and mentoring high-performing individuals, from entrepreneurs in the start-up world to teams in the corporate world, Liz's mission is to inspire you and give you the tools and techniques to create the life and work you want.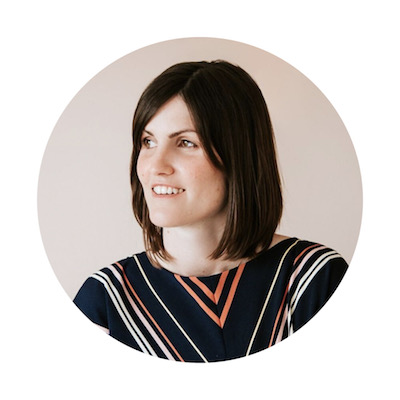 Rubbi Bhogal-wood
Rubbi's mantra is that 'YOU are in control of social media, not the other way round' and was the foundation of her first TEDx talk in 2019. With 20 years-experience in the advertising and marketing industry, Rubbi founded Wild & Form Digital Ltd back in 2017 and works with start-ups, one-lady bands, and SME's.
Her purpose is to empower leaders and their teams with the skills, knowledge AND confidence to grow their company using social media smartly and on their terms. Rubbi also works closely with both Primary and Secondary schools. Social media can so often be a powerful tool for all the wrong reasons in-and outside the school gates and she's on a mission to change that by actively opening up the dialogue between teachers, parents and children.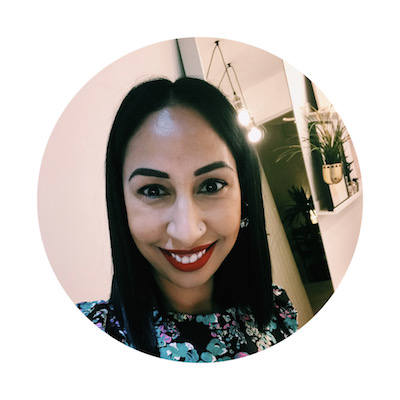 Chairing the event
Lara Sheldrake
Lara is the Founder and Director of Found & Flourish, a female led organisation empowering women in business through community, services and events. With a background in advertising and social media strategy, Lara has over ten years experience working with early stage startups to household brands.
Lara hopes by putting on events such as this one she can support other women in business to launch, grow and scale impactful businesses, offering them solidarity, support and connection.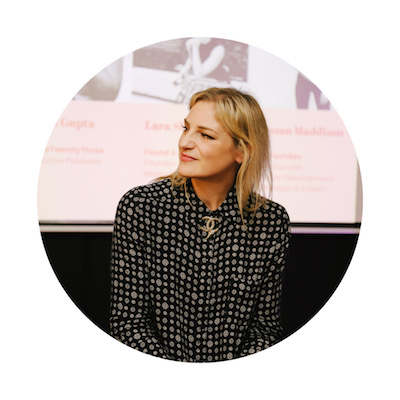 Your hosts
About Found & Flourish
Found & Flourish is a female founders network, media & events company.
We exist to empower future female leaders to launch, grow and scale the businesses of their dreams.
We run a range of events, workshops and meet-ups as well as offer a range of business services supporting female founders at every stage of their entrepreneurial journey.
Join our membership waitlist now, where you'll have access to loads of comprehensive resources, insights and online support, as well as our amazing community of like-minded female founders and aspiring entrepreneurs.
Find out more: www.foundflourish.co.uk
About Huckletree Ancoats
Based in the iconic Express Building, Huckletree Ancoats is a space for original minds and ambitious teams to come together, grow and make a tangible positive impact on Manchester and the world.

Members and visitors alike can expect beautifully conceived spaces, designed to spark creativity and imagination.

Explore Manchester's musical heritage at the Live Lounge, and channel creative thinking and calm in the breakout areas. Try out some new content in the custom built podcasting booths, and connect with fellow members across the UK and Ireland.

Looking for your team's new Manchester HQ? Grow your team in a private studio, or pick your new resident desk home in our open-plan shared workspace.
Find out more: https://www.huckletree.com/locations/ancoats