Description
Panel on Turkish TV Dramas
Date: Thursday 25 April 2019
Time: 7 pm
Venue: SOAS University of London, Brunei Gallery, WC1H 0XG
FREE ADMISSION but registration required via Eventbrite!
A popular phenomenon on Turkish Television and finding increasing international audiences thanks to streaming services

are the spectacular and often very long-running TV series and serials.

Often evoking the historical past using authentic locations and lavish costumes, they have brought to prominence a host of young and older Turkish actors and actresses. To mark this colourful side of drama- and comedy-productions there will be a Panel on Turkish TV Dramas on Thursday 25th April at 7 pm in the Brunei Gallery Lecture Room in the School of Oriental and African Studies.
According to their professional commitments, key Turkish performers will discuss, how the approach the roles of their characters and how they cope with the pressures of celebrity attention.
The Panel will be moderated by Dr Idil Osman who is a research associate at the School of Oriental and African Studies (SOAS). Idil has worked for over 12 years as a national and international journalist for the BBC, the Guardian and the Voice of America. Through her work, she has developed a vast network of media contacts including those based in the region and the diaspora. She completed her PhD in Journalism and is an expert on diasporic media and development communications.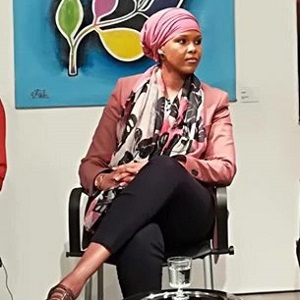 Guest Speakers:

---
The London Turkish Film Week is back for a second year between April 24th and 30th with a raft of talented film-makers, actors and more. All films will be screened with English subtitles. Tickets are now on sale for all the public screenings or events via www.regentsreetcinema.com and more info can be found on www.yeelondon.org.uk
London Turkish Film Week is organized by Yunus Emre Enstitüsü - London and supported by Regent Street Cinema, King's College London, SOAS University of London, European Bank for Reconstruction and Development (EBRD), Turkish Airlines, T.C. Londra Büyükelçiliği / Turkish Embassy in London, Sinema Genel Müdürlüğü