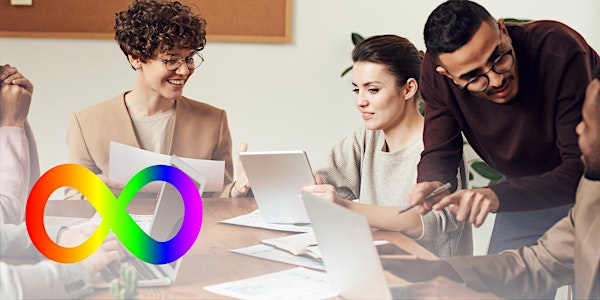 PAPA (Positive Approach to Partnering Autism) - Anxiety and Mental Health
This workshop explores the complexities of living with and supporting an autistic adult
About this event
The fifth in a series of 6 workshops exploring the complexities of living with and supporting an autistic adult, whether they be your child, partner, spouse or friend. This first session will be covering autism and neurodiversity.
Workshops in the series will cover:
1. Understanding autism and neurodiversity
2. Communication
3. Change and transitions
4. Relationships
5. Anxiety and mental health
6. Sensory differences and looking ahead
Carers can book all six sessions (recommended) or book a single session.
For more information, please contact info@carerssupport.org.uk.
About your hosts
Ruth Millman and Bettina Riese-Stott from Alongside Autism have many years of experience supporting autistic people, and have been running the PAPA workshops for Carers Support 6 years, see Alongside Autism Team.
Suzana Sheppard is working for Carers Support West Sussex part of her role is County Wide Lead for Autism and Mental Health.
PAPA ( Positive Approaches Partnering Autism)
Carers Support West Sussex have joined with Alongside Autism to create six online information and discussion sessions. The sessions are aimed at parents and partners who are living with or caring for an autistic adult aged 16+. These workshops will give you an opportunity to discuss and learn more about autism whilst being with others in a similar situation. We look forward to seeing you there.
Carer Workshop Agreement
This workshop is for any informal, or unpaid, family, partners, spouse and friend carers of an autistic adult aged 16+ living in West Sussex. If you're a professional looking for information about CSWS, please ring 0300 028 8888 or visit our website at www.carerssupport.org.uk
If you have not taken part in a Zoom meeting before and would like some help, or have any queries, please give us a call on 0300 028 8888 or email us at Info@carerssupport.org.uk. Nathalie, Colin or Penny and we will get in touch.
Please take a moment to read the carer workshop agreement below. This is to support you and others in the group to have an enjoyable and safe meeting. By booking to attend the group you are agreeing to the points below.
• We will check with you that you are a carer before the workshop begins.
• I will not send the Zoom link invitation or share the meeting ID and Passcode with anyone else.
• I will treat everything I hear and see in confidence
• I am happy for my name and image to appear on screen – this is so everyone can participate in the group discussions
• I understand that others may be able to see and hear my space at home and that it is my responsibility to ensure this is an appropriate environment
• I understand the session will not be recorded, either by Zoom, CSWS or by anyone participating. I will not share or publish it in anyway, including social media
• I will not take any 'screen shots' of the session – recognising others in the group may not wish their identity to be shared
• I am responsible for providing the wifi/phone/laptop etc I need to access Zoom
• I'm aware I can withdraw from the group at any time if I choose not to participate
• If I wish to prevent my email address from showing on the screen, I will choose to rename it when joining the meeting
When you join the meeting, you will be in a "waiting room". This is normal and we will be able to see that you are there. Please wait, we will admit you. It might take a bit of time as we only admit informal carers who have booked.